Author:
Deepak Mohanty
Deepak Mohanty is a freelance journalist, creative writer and blogger. He has a keen interest in socio-political issues, international relations and current affairs. He writes for various online platforms and mostly contributes news articles, opinion pieces and movie reviews.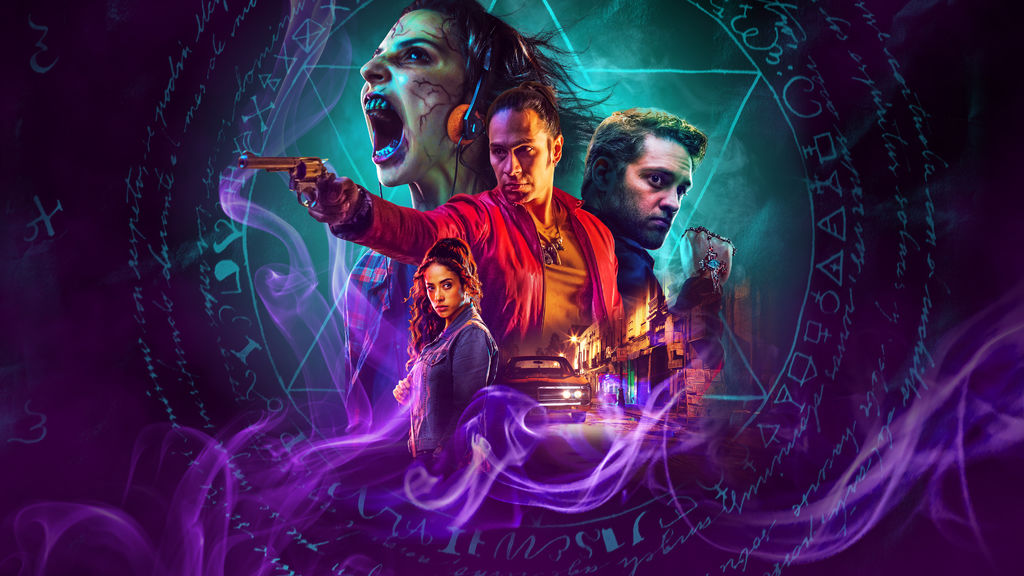 January 6, 2019
Mexican web series 'Diablero' (means a demon hunter) is a good one to watch, if you enjoy horror shows with all those supernatural elements like demons and angels. The show is about the fight between some brave humans and evil forces, but has enough drama, humor and horror. Jose Manuel Cravioto directed this eight-episode long […]
Read More
December 25, 2018
Sandra Bullock starrer 'Bird Box' is yet another high on concept, gripping sci-fi thriller based on a post-apocalyptic world where the humankind is terrorized by some unseen monster that haunts if you sight anything outside. The first thing you remember in the first few minutes of 'Bird Box' is the Emily Blunt and John Krasinski […]
Read More
December 23, 2018
Director Prasobh Vijayan's Indian regional (Malayalam language) survival thriller "Lilli" is bloody, visceral and unconventional, painting an unsurpassable power of woman. Starring Samyuktha Menon in the title character, "Lilli" is one of those movies which is pretty much clear from the beginning that it's going to be violent. The film follows a pregnant lady who […]
Read More
December 23, 2018
In Italy, a woman visits religious experts, exorcists and psychiatrists to understand the real difference between possession and mental illness, while trying to discover what happened to her mother (now in a mental hospital), who allegedly murdered three people during her own exorcism. "The Devil Inside" follows a woman Isabella who is documenting her journey […]
Read More
December 1, 2018
French drama 'Nothing to Hide' ('Le Jeu') is a wonderful film giving us some insight how our secrets could spoil relationship, and why in love, as in friendship, somethings are best kept secrets. Starring Cannes winner Suzanne Clément ("Laurence Anyways," "The Forest") and Oscar nominee Bérénice Bejo ("The Artist"), this Netflix film 'Nothing to Hide' […]
Read More
November 28, 2018
Based on the popular Marathi language play of the same name, "Savita Damodar Paranjpe" is a psychological thriller narrating the story of a woman seeking revenge from a guy who ditched her. But the story has a little twist with supernatural elements.  It is a psychological thriller in which novelist Sharad's wife Kusum shows strange […]
Read More
October 27, 2018
Last updated on November 20th, 2018 at 11:38 pmStraightway, let's make it clear here that Netflix's "The Night Comes for Us" is the bloodiest fight movie we have seen lately. Well, while this is an amazing movie, we can only recommend this to those of us who are into this genre and have stomach to […]
Read More
October 18, 2018
Last updated on November 21st, 2018 at 12:02 pmDirector Shanker Raman brings a supremely talented cast and a realistic dark story based on the modern, yet one of the darkest corner of the Indian national capital region Gurgaon. Located adjacent to India's capital New Delhi, Gurgaon today is known for high-rise structures, housing scores of […]
Read More
October 15, 2018
Last updated on December 26th, 2018 at 05:22 pm Errementari Movie Plot The Spanish horror film ERREMENTARI: THE BLACKSMITH AND THE DEVIL, based on Basque folklore, follows a brutal blacksmith who captures and tortures a demon he blames for his misery, but when a trespassing orphan girl – unaware of the danger – releases the […]
Read More
September 15, 2018
Last updated on November 28th, 2018 at 06:00 pmTHE RESISTANCE BANKER is set on the troublesome time of the World War II and in the Nazi-occupied Amsterdam. The film follows the real-life accounts of Dutch banker brothers Walraven and Gijs van Hall who decided to fund Dutch Resistance by defrauding the central bank. This heart-wrenching […]
Read More
Copyright © 2019 Cinecelluloid - A website about films, latest movie news, movie reviews, movie releases, TV series, must watch films, movie trailers, upcoming movies, Hollywood, Bollywood, international films and more.
Powered by
WordPress
|
Bootstrap Themes