As announced earlier, Shudder is set to start streaming Jeffrey A. Brown's horror-thriller 'The Beach House' on July 9. If you are all for weird body horror or a disgusting looking survival thriller, at least what we can see from the trailer, then this will be an interesting streaming option.
'The Beach House' follows young couple Emily and Randall who head for a family beach house for a romantic weekend getaway. As things seem all usual, unexpected guests and surrounding environment start exhibiting signs of some strange phenomenon. Some contagious infection or parasitic invasion is about to grapple everyone.
Here is the trailer for "The Beach House"
The trailer of "The Beach House" shows glimpses of gruesome body horror and promises a gritty atmospheric thriller with an apocalyptic setting. For some, the film might be difficult to watch if you hate to watch disgusting parasites or worms infecting bodies, but this kind of treatment adds to its originality.
Let us know, if this anyway reminds you of any other earlier classical sci-fi and horror, like the Invasion of the Body Snatchers or Mist.
Official Synopsis – "The Beach House"
Escaping to a family's beach house to reconnect, Emily and Randall find their off-season trip interrupted by Mitch and Jane Turner, an older couple acquainted with Randall's estranged father. Unexpected bonds form as the couples let loose and enjoy the isolation, but it all takes an ominous turn as increasingly strange environmental phenomena begin to warp their peaceful evening. As the effects of infection become evident, Emily struggles to make sense of the contagion before it is too late.
"The Beach House" is set to hit US horror streaming service Shudder on July 9
Writer & Director: Jeffrey A. Brown
Genre: Horror
Starring: Liana Liberato, Noah Le Gros, Jake Weber, Maryanne Nagel, Michael Brumfield, Matt Maisto, and Steven Corkin.
Cinematography: Owen Levelle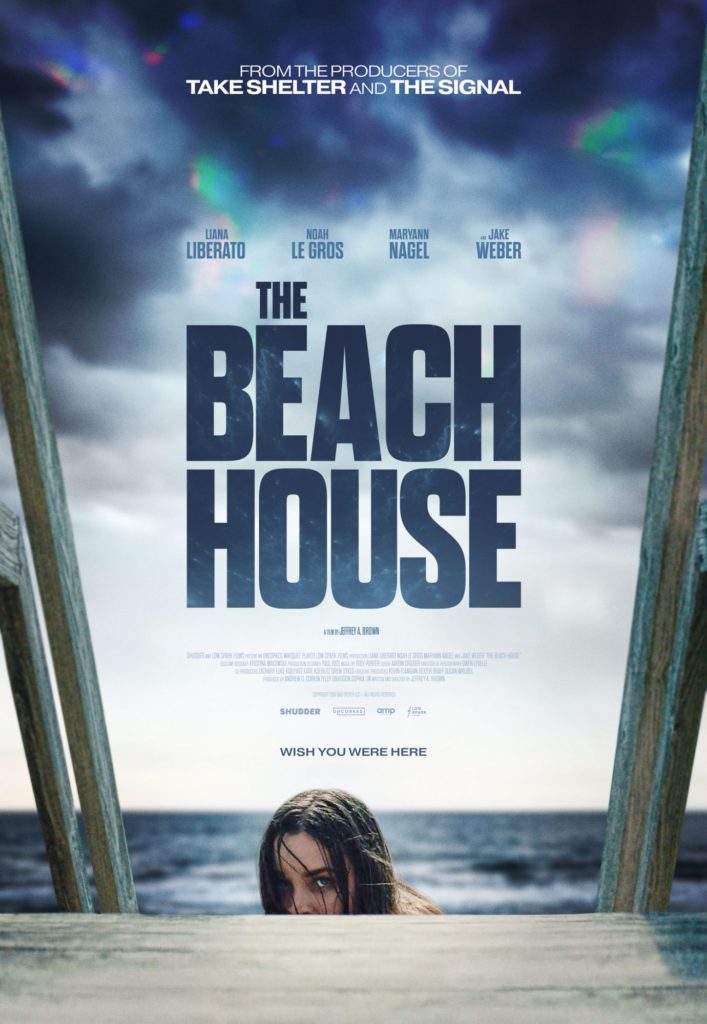 Where to watch The Beach House (2019)
Disclaimer: The images and/or videos used are not owned by Cinecelluloid. No copyright infringement intended.