Is "Godzilla: King of the Monsters" going to be the perfect summer movie you are waiting for? Well, probably yes. The final trailer of the film has shown us some exciting scenes and we can expect many thrills in this sci-fi action-adventure. The film is set for a May 31, 2019 release.
With the 2014 success of Godzilla and then Kong: Skull Island, Warner Bros. Pictures and Legendary Pictures have yet again teamed up to add another chapter in the monster movie franchise. The trailer has at least promised an experience of its kind with excellent fight scenes and impressive effects.
Watch the Movie Trailer of Godzilla: King of the Monsters
As advertised, this is expected to be an epic action adventure that pits Godzilla against some of the most popular monsters in pop culture history. This includes the likes of Mothra, Rodan, and King Ghidorah.
As far as the story is concerned:
"Godzilla: King of the Monsters" follows the heroic efforts of the crypto-zoological agency Monarch as its members face off against a battery of god-sized monsters. This includes the mighty Godzilla, who collides with Mothra, Rodan, and his ultimate nemesis, the three-headed King Ghidorah. When these ancient super-species—thought to be mere myths—rise again, they all vie for supremacy, leaving humanity's very existence hanging in the balance.
For now, what we are expecting from this Michael Dougherty-directed film is that the makers in their effort to remake and produce sequels have an interesting story to tell. Also, considering Godzilla – the monster, plays a key role in the franchise, there should be better characterization around that.
We understand the fact that for someone who doesn't follow the franchise or doesn't have enough knowledge of the history of the characters or how they are linked, it might be a little difficult to grasp. Nevertheless, we can still expect an entertaining film with several monstrous creatures fighting with each other.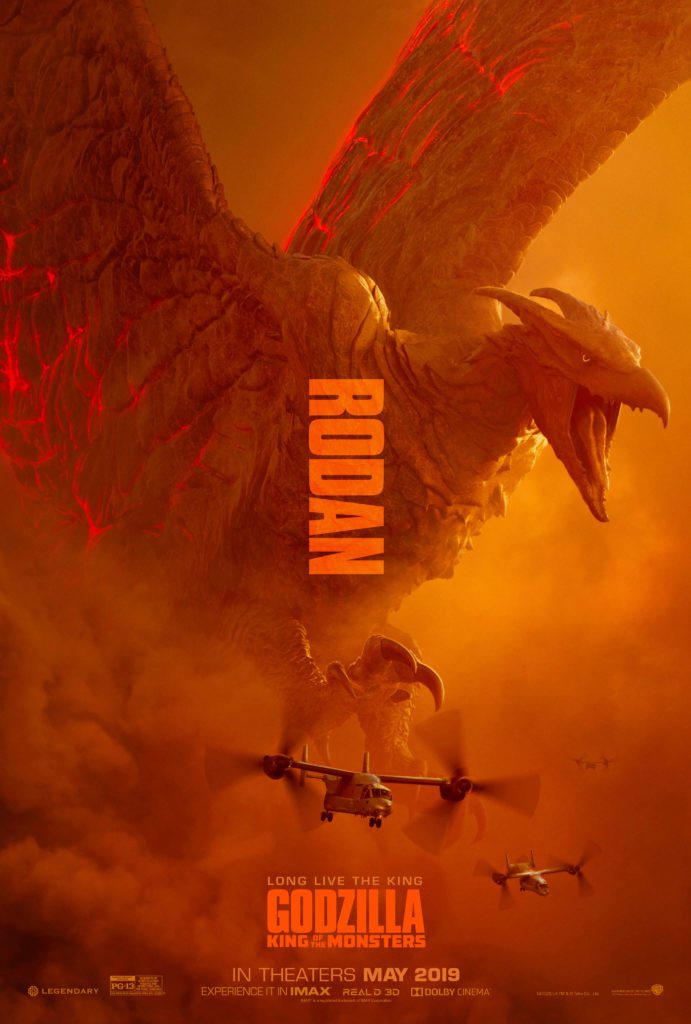 Where to watch Godzilla: King of the Monsters (2019)
Disclaimer: The images and/or videos used are not owned by Cinecelluloid. No copyright infringement intended.