Well, I am hopeful of the horror genre which is constantly evolving with innovation in story, concept, as well as the overall treatment in filmmaking. Iranian film Under the Shadow is probably the best example on how one filmmaker tries to pass social commentary in terms of women empowerment and repressing tradition, while making not a drama but a horror film based on 1980s Tehran.
Under the Shadow Movie Plot

In a war-torn 1980s Tehran, a mother and daughter struggle to cope with the terrors of the post-revolution ('70s) Iran with societal pressure and subjugation in an orthodox Islamic society, while a mysterious supernatural entity invades their already complicated family life.
The film follows a modern thinking young mother Shideh (Narges Rashidi), who is trying to get back to university to complete her medical study. Her previous left radical leaning ideology prevents her to return to the university. Her husband Iraj (Bobby Naderi) is a practicing doctor who now stays away from home, working for the government in the war zone.
Shideh is rebellious and doesn't agree with her husband to take their young daughter Dorsa (Avin Manshadi) to stay with his parents in a safer place in the North. Shideh is an independent modern Iranian woman, who doesn't want to be dependent on her husband. She wants to take care of her daughter, but they must face the reality as one after other everyone in the locality starts leaving the place out of fear of constant missile strikes.
In the meantime, both mother and daughter must deal with the presence of a supernatural entity which is now threatening their existence in the apartment. What is it? And what does it symbolize – is the crux of the film Under the Shadow.
Watch the 'Under the Shadow' Movie Trailer
Directed by Babak Anvari, Under the Shadow is one of those classic gothic horror films with subtle political and social tone to it. The contemporary issue of Shia Islamic laws and its impact on Iranian society is one of the key focus points.  
While many of the recent films fall on the cliché side with excess jump scares, there are films like Babadook, Veronica, The Witch, Hush, A Quiet Place, Hereditary and few others in the recent times that have explored different aspects in storytelling.
The one aspect that worked in this film is the slow burning scary elements based on the intelligent use of cultural symbolism and war as metaphors. Under the Shadow has great content in terms of subtext that is shown in family equation, misogynism, gender bias among others.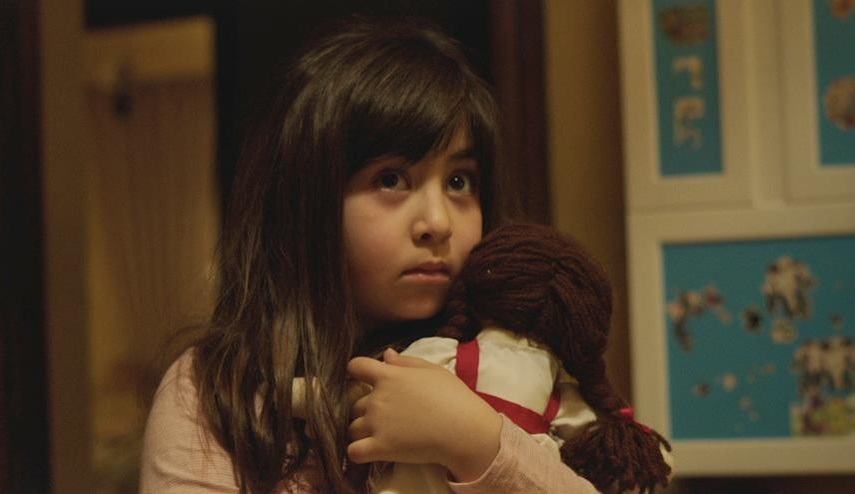 The slow pace seems deliberate to support its transition from a family drama to an original horror film. It's interesting to see how the director never really gives away anything in the first 30 minutes. To some extent, we tend to believe it's a family drama, then shifts to a typical horror story and then finally to its core idea – representing repressive culture.
Narges Rashidi in the lead delivers an amazing performance in such a sensitive story that portrays internal resentments and personal tension. The film has several creepy scenes which are not entirely jump scares, but carefully planted to elevate the atmospheric tension while raising uncertainty.
The director of the film Anvari very wisely draws external threats in terms of war and supernatural presence (Djinn). Overall, Under the Shadow is a great watch. It is both a psychological and supernatural thriller.
Under the Shadow movie other details:
Director: Babak Anvari
Writer: Babak Anvari
Cast: Narges Rashidi, Avin Manshadi, Bobby Naderi
Release Date: 23 January 2016