If you like horror movies, you've probably heard of director Mike Flanagan's films like Oculus and Absentia. With his latest film, Hush, a home-invasion thriller, he has once again demonstrated his artistry in introducing you to the world of horror and thrill in a very simple visual setting.
Hush is a good old-fashioned horror film with a straightforward plot. There are only a few prominent characters on screen: an isolated house deep within the woods, a deaf-mute young woman on her own, and a man in a mask with sinister intentions. This film may appear to be similar to others at first glance, but it has a few surprises at the end that keep it interesting.
The storyline goes like this:
Maddie (Kate Siegel), a young author who lost his hearing and speaking ability when he was 13 years old, lives in a remote house. Even when you start to wonder how she manages to live on her own without much difficulty, you see her cooking in the kitchen while also attempting to finish her novel and catching up with friends via Facetime. She even runs into her neighbor Sarah, who drops by for a few minutes.
Watch the Movie Trailer – Hush
Everything appears to be fine until the sun sets and Maddie tries to calm down after her cooking experiment fails. Suddenly, you see a screaming Sarah running toward Maddie's house, banging on the door for assistance. Maddie was only a few feet away on the other side, but because she couldn't hear the door banging or any noise, a psychotic killer with a masked face appeared and killed Sarah.
This is not the end, as the killer is now playing with Maddie. She'll find out what happened at her door sooner or later, and the killer will try to kill her sooner or later, as his motives are simply hazy. "Hush" is a film with beautifully designed onscreen thrills, so I'm not going to reveal what happens at the end.
Nonetheless, this is a beautifully acted film, and Kate Siegel, who is also the film's co-writer, delivered an exceptional performance in an incredibly tense narrative that will undoubtedly scare you as you keep guessing the climax.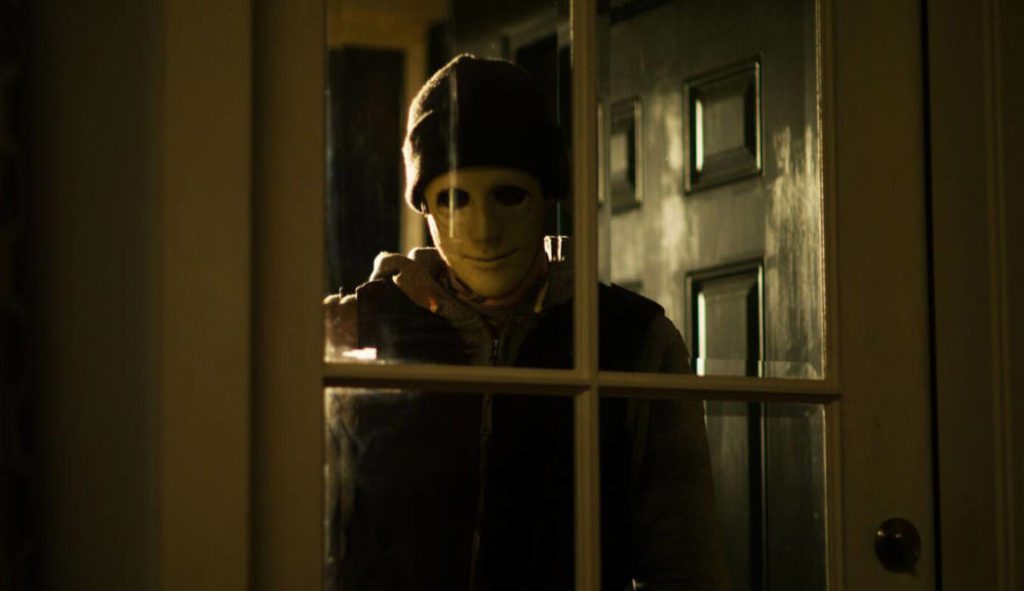 Hush is now streaming on Netflix. If you've watched the film, please write a brief review and we will gladly include it in this article, giving you credit.
Genre: Horror, Thriller
Director: Mike Flanagan
Producer: Trevor Macy, Jason Blum
Screenwriter: Mike Flanagan, Kate Siegel
Starring: Kate Siegel, John Gallagher Jr., Michael Trucco as John, Samantha Sloyan & Emma Graves
Release Date: April 08, 2016
Duration: 87 minute(s)
Studio: Netflix
Photo Credit: www.blumhouse.com
Where to watch Hush (2016)
Disclaimer: The images and/or videos used are not owned by Cinecelluloid. No copyright infringement intended.