South Korean film director Lee Moon-young brings his next "A Trap" (org. title: 창애: 짐승 잡는 덫) a horror thriller that premiered at BiFan earlier this year.
Starring KANG Byul and PARK Yeonwoo, the film follows young couples on a camping trip who find themselves trapped inside the forest with the presence of a stranger who threatens them with a slaughter knife.
'A Trap' – Synopsis
One day, young couples went to a camping site for a getaway. However, little did they know the risk they were getting into. All the fun games suddenly disappeared when a madman came out of nowhere and threatened them with a slaughter knife. The couples found themselves a hiding place in the deep forest of the black mountain to avoid the unwanted wild foresters… The sudden appearance of a suspicious guy also startled the couples… "Familiar devils are better than unfamiliar devils! From now on you can experience the real fear of blood!"

Source: BIFAN
Watch the trailer here …
Title: 'A Trap' (also known as Chang-jae, 창애)
Directed by Lee Moon-young
Written by Kim Jin-sung-II, Lee Moon-young
Cast: KANG Byul, PARK Yeonwoo, KIM Dongho, KANG Seunghyun
Release Date: Sep 15, 2021 (South Korea)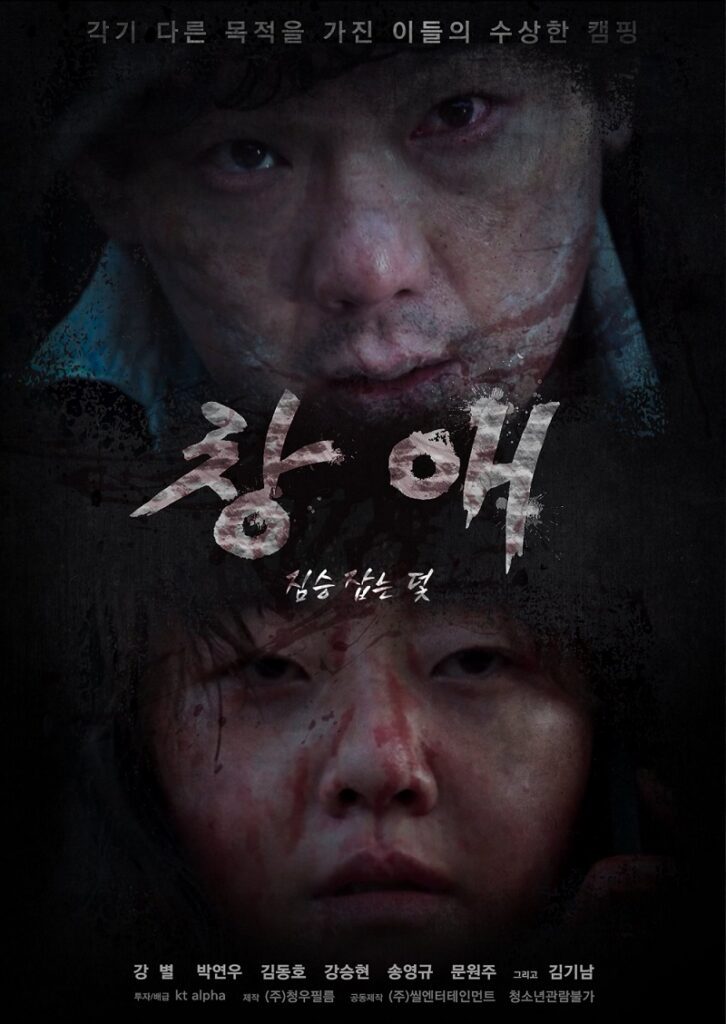 Disclaimer: The images and/or videos used are not owned by Cinecelluloid. No copyright infringement intended.