UPDATE (06 Dec 2019): The trailer of Disney's live-action Mulan has just dropped, and it confirms that there is no Mushu character in the film. Looks like the makers have finally got rid of the Chinese dragon that was an integral part of Disney's 1998 animated musical action Mulan and its 2004 sequel, Mulan II. Please watch the trailer here:
The story in Disney's 1998-released animated action-adventure film "Mulan" is returning with upcoming live-action period drama with the same name. Yifei Liu plays the titular character.
Disney's Mulan is scheduled to hit theatres on March 27, 2020. Click To Tweet
Walt Disney Studios has recently dropped the teaser trailer for its live-action "Mulan". However, the story is expected to be a little different from the original film, also some believe that there are few historical inaccuracies. We will get to learn more before its release.
Here is the official teaser of Disney's 'Mulan':
Let's check the official synopsis of Mulan.
When the Emperor of China issues a decree that one man per family must serve in the Imperial Army to defend the country from Northern invaders, Hua Mulan, the eldest daughter of an honored warrior, steps in to take the place of her ailing father. Masquerading as a man, Hua Jun, she is tested every step of the way and must harness her inner-strength and embrace her true potential. It is an epic journey that will transform her into an honored warrior and earn her the respect of a grateful nation…and a proud father.

— Walt Disney Studios
In the original animated film (directed by Tony Bancroft and Barry Cook), we have already seen the story, based on Chinese folklore, in which a young but brave Chinese girl 'Hua Mulan', disguised as a boy, takes her ailing father (Huan Hu)'s place to fight against the Northern invaders.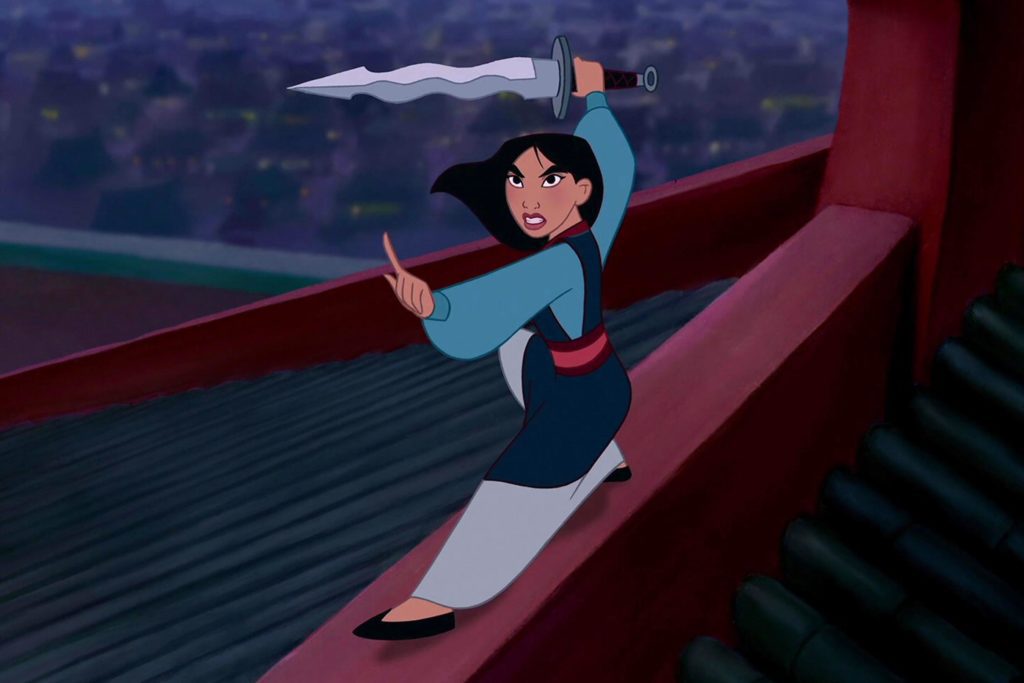 The story is set somewhere in the 4th or 5th century A.D when ancient China was ruled separately by Southern and Northern dynasties. In the ballad (what we've so far learned from several online posts), Mulan is one of the legendary woman characters of ancient China, who served in the army for twelve long years before her gender is discovered.
After serving in the army for many years, the emperor wanted to reward Mulan, but she refused any award and recognition and returned to her hometown instead.
Filmmaker Niki Caro ("Whale Rider") directs the live-action adaptation of the Chinese narrative poem The Ballad of Mulan.
"Mulan" features Yifei Liu as Mulan; Donnie Yen as Commander Tung; Jason Scott Lee as Böri Khan; Yoson An as Cheng Honghui; with Gong Li as Xianniang and Jet Li as the Emperor.
Disclaimer: The images and/or videos used are not owned by Cinecelluloid. No copyright infringement intended.