We have plenty of Netflix Originals to catch in January 2019. The streaming service provider continues to invest a lot in original content in multiple regions and languages worldwide.
Starting from stand-up comic shows to movies and web series, Netflix is offering some promising content this year. The January month of 2019 will have many in the library, including the Comedians of The World (Season 1), the final season of 'Lemony Snicket's A Series of Unfortunate Events', television sitcom 'Unbreakable Kimmy Schmidt' and a new season of 'Friends from College' along with the season 2 of The Punisher.

Here is a list of Netflix Original shows now streaming/coming this January 2019.
A Series of Unfortunate Events – Season 3 (January 1)
The third and final episode of "A Series of Unfortunate Events" is now streaming on Netflix. In season 3 with 7 episodes, familiar faces return for a delightfully dismal final chapter fueled by misery, mystery — and a promise that all will be revealed. Neil Patrick Harris leads a starry ensemble in this Emmy-nominated reimagining of the acclaimed children's book of the same name by American novelist Lemony Snicket (Daniel Handler).
Pinky Malinky (January 1)
There's no one quite like Pinky Malinky, a hot dog kid living in a human world. With his two BFFs and a film crew, he always finds fun and adventure. Pinky sees the bright side of everything, including being born a hot dog. With his BFFs in tow, this little wiener takes a bite out of life.
Friends from College – Season 2 (January 11, 2019)
This eight-episode long second season of "Friends from College" TV show will follow a tight-knit group of college friends who used to be close friends, but with betrayals in the open, it's time to see if old relationships can be saved. The season will premiere on Friday, January 11, 2019.
Sex Education – Season 1 (January 11th)
This Netflix Original series in its premier season follows teen virgin Otis (Asa Butterfield) who lives with his sex therapist mother. He teams up with rebel Maeve to start their own underground school sex-therapy clinic.
Grace and Frankie – Season 5 (January 18)
The series has so far received rave reviews and the last season has been the most popular. Lily Tomlin has earned four Emmy nominations and a Golden Globe nomination for her role in this comedy series. Just like the last few seasons, it seems there are more stories to tell, as the finale of season 4 had some important events in the lives of the two friends.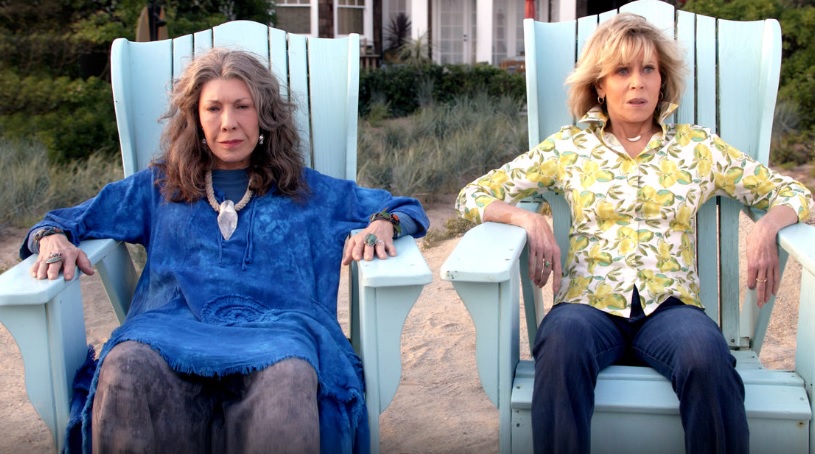 Unbreakable Kimmy Schmidt – Season 4 (January 25th)
The final episodes of American web television sitcom Unbreakable Kimmy Schmidt created by Tina Fey and Robert Carlock will air this month on January 25. Starring Ellie Kemper as Kimmy Schmidt, the season 4 has too much for the character—from accidentally sexually harassing an employee to arm-wrestling a blowhard blogger.
Club of Crows / Club De Cuervos – Season 4 (January 25th)
This Mexican show is coming back with its final season (4). The Spanish-language comedy series about a soccer club in Mexico will continue the story forwards in which we have seen the brother (Chava) and sister (Isabel) rivalry in inheriting a soccer team.
Kingdom – Season 1 (January 25th)
South Korean television series 'Kingdom' is an adaptation from the webcomic series "Land of the Gods". Set in some historical period, 'Kingdom' follows a crown prince, who is sent on a suicide mission to investigate a mysterious plague that is slowing engulfing his country, as the king is already gripped with some mysterious illness. The series will be a mixture of historical drama, supernatural fantasy, and zombie thriller.  
Disclaimer: The images and/or videos used are not owned by Cinecelluloid. No copyright infringement intended.