Netflix has announced that it will stream the anthology animated film Shikioriori (Poem of Seasons Woven Together) international titled – Flavors of Youth starting August 4, 2018.
Directed by Yoshitaka Takeuchi, Li Haoling, Jiaoshou Yi Xiaoxing, and produced by Noritaka Kawaguchi, the film will be premiered at Anime Expo in Los Angeles on July 6. This will be later released in Japan on August 4.
The film is a collaboration of Japanese and Chinese animation studios and artists. Two of its stories are also directed by Chinese artists, while the stories of Flavors of Youth are based in three Chinese cities Hunan, Guangzhou, and Shanghai.
Watch the trailer below for Flavors of Youth:


Looking at the movie trailer, we can see that the sensibilities and characterization are done very beautifully. It gives us the same Studio Ghibli feeling. While we would definitely like to watch the film to comment on the Chinese animation, the stories might be interesting to watch. These are based on the themes such as food, clothing, and shelter.
All these three stories focus on characters who are in their adulthood but reminisce about their childhood memories and their relationships. The three shorts in the anthology Flavors of Youth are titled:
Hidamari no Chōshoku (Sunny Breakfast) dir. Jiaoshou Yi Xiaoxing
Chiisana Fashion Show (A Small Fashion Show) dir. Yoshitaka Takeuchi
Shanghai Koi (Shanghai Love) dir. Li Haoling
It's good to see that Netflix is actually investing or at least bringing some good anime. For now, we are not too sure whether this will be available with dubbed English, but it's always good to watch such films in their original languages (of course with subtitles) than dubbed. Original Japanese voices add value to the onscreen animation.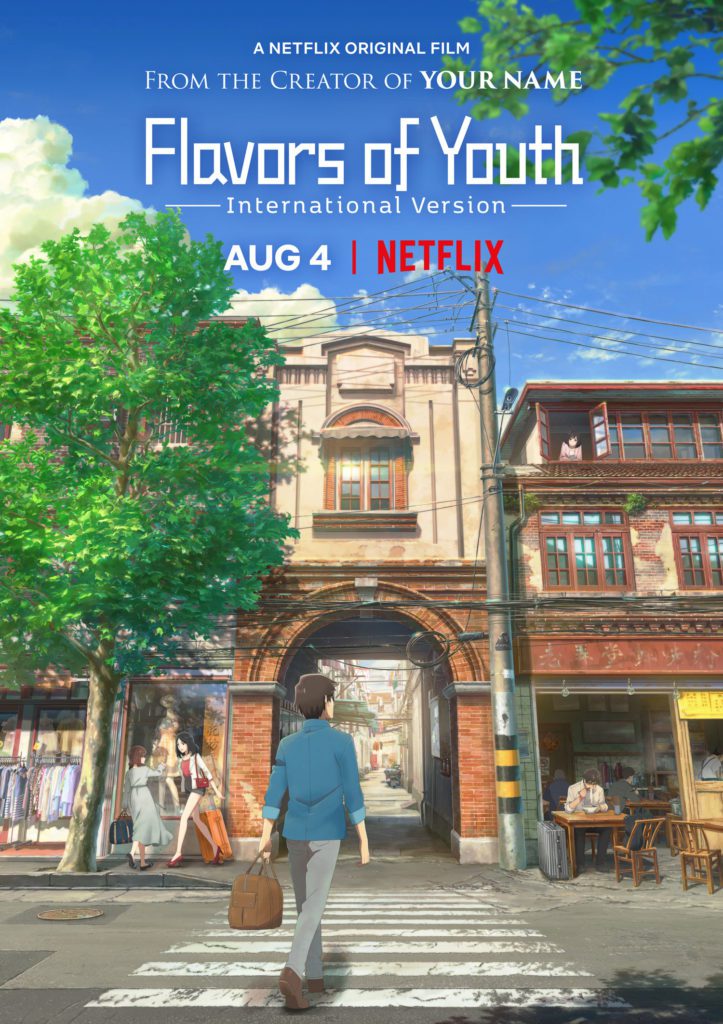 Where to watch Flavors of Youth (2018)
Disclaimer: The images and/or videos used are not owned by Cinecelluloid. No copyright infringement intended.