Written and directed by John Burr, 'Legend of The Muse' is a horror drama based on an ancient legend in which a painter draws inspiration from a mythical spirit that may or may not be his muse. While the film is not that thrilling or horrific in terms of jump scares or supernatural occurring, it is enjoyable for its originality and beautiful cinematography.
'Legend of The Muse' follows a struggling and gloomy painter, Adam, who seems to have not found his calling that could make him a great artist. On a dull and unhappening evening when he feebly gives a lift to his rowdy neighbor for a weird assignment, he catches glimpses of a very beautiful woman.
Well, the half-naked woman is, in fact, the spirit of an ancient otherworldly entity that even reaches Adam's home. Soon after this sudden encounter, he starts creating beautiful paintings that eventually makes him recognized in the artistic circle. However, here comes the price – Adam sees her as an inspiration and hence gets close to Ms. Muse, but in the process, he gets into unfortunate incidents, including murders caused by the mysterious muse.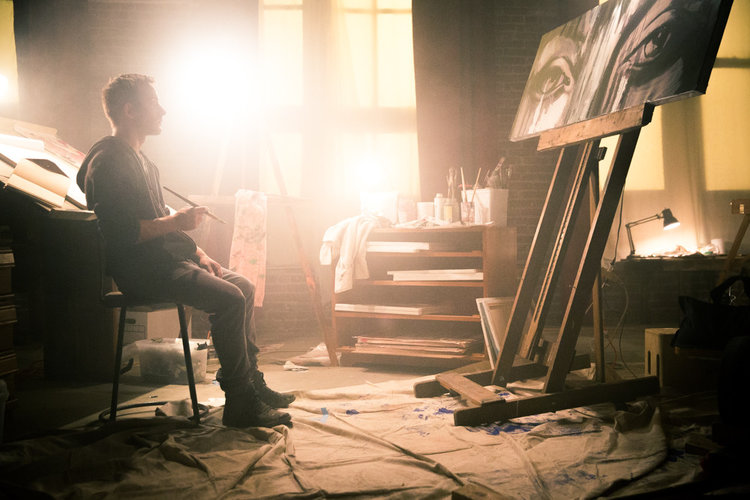 Reference of Irish folklore about Leannán Sí
As far as the overall story is concerned, it is inspired by the Irish folklore about Leannán Sí or 'fairy-lover' who attracts human lovers and provides them exceptional artistic abilities resulting in amazing works of art. However, the lovers of this supernatural muse are only destined to live briefly.
Looking at the plot, 'Legend of The Muse' could have been a real gothic horror with many elements of scare and thrill. Instead, the film follows a very linear narration as a fantastical drama. Besides, the characterization of the painter played by Riley Egan could have been fleshed out, with backstory or with references to show how messed up he was, to establish his mental state. On the other hand, Elle Evans' Muse who has no dialogues, leaves her with the only scope of expressions, but she is good at driving the story forward.
While a subject like muses has character references from ancient Greek culture to folklore and urban legends, here in 'Legend of the Muse' the whole idea to explore both the supernatural and psychological aspects was not very much convincing. It was all entertaining until the narration was ambiguous, but what eventually plays seems drifted towards the end.
Nevertheless, the film has great cinematography that helps in creating an eerie atmosphere. It is indeed gory but not enough scary. All in all, I can still ask everyone to watch this as a decent Indie horror film.
Written and Directed by John Burr
Starring Elle Evans, Lou Ferrigno Jr., Riley Egan, Kate Mansi, Phil Abrams, and Jennie Fahn
Check out the trailer for 'Legend of the Muse' here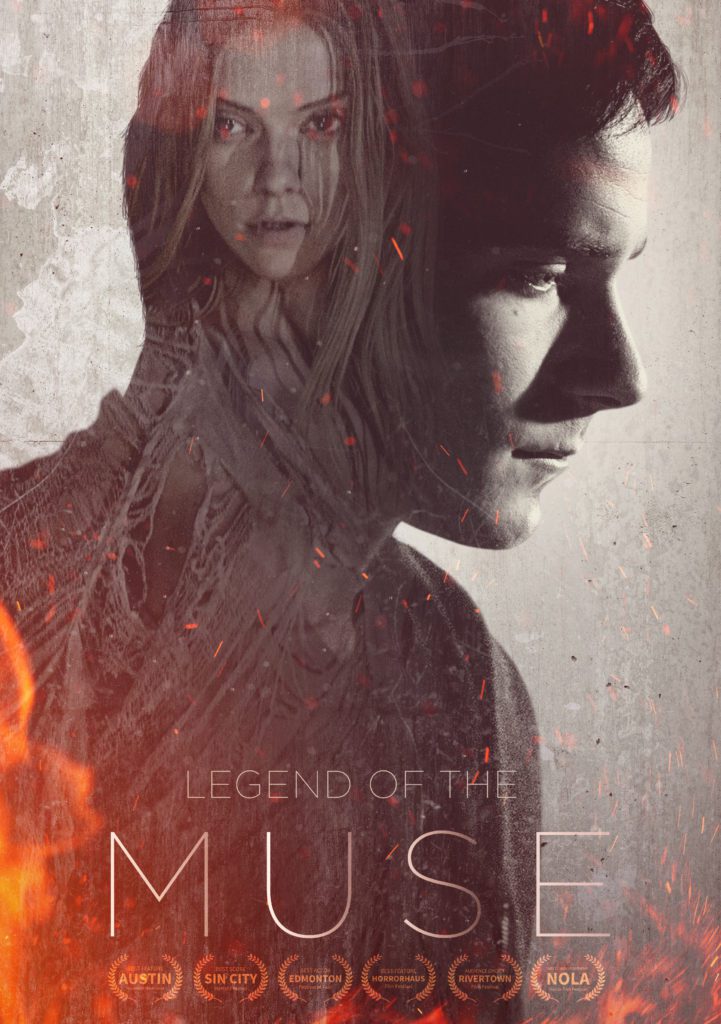 Disclaimer: The images and/or videos used are not owned by Cinecelluloid. No copyright infringement intended.