Upcoming sci-fi horror feature 'Shifter', directed and co-written by Jacob Leighton Burns, is set for an August 6th VOD release. The film has a time travel story that follows a young woman Theresa who randomly keeps traveling through time after an experiment goes wrong.
Shifter is a science-fiction with a horror twist, as we watch in the trailer that there are some painful body horror shots. The trailer shows how Theresa's body is deteriorating over time as she struggles to find a cure for the ailment.
Watch the trailer for 'Shifter'
Considering the usual time travel films that are primarily into action-adventure, Shifter looks different bringing horror elements into it. The plotline is unique, and we must say that this is something exciting coming from the indie filmmaking scene.  
As the director of the film, Jacob Burns, says:
"Shifter will be a tense horror thriller with scares and gruesome gore effects but will also serve as a character drama that will explore themes of isolation, loneliness, and the dangers of an unchecked hubris."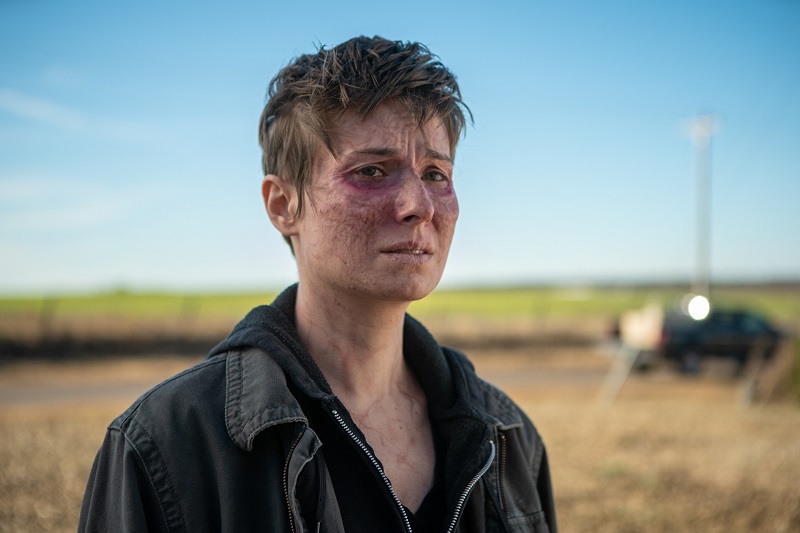 SHIFTER is directed by Jacob Burns, who co-wrote alongside Zach Burns
Produced by Zachary Burns and Vinnie Hogan
Starring: Nicole Fancher, Ashley Mandanas, Leesa Neidel, Jamie Brewster, Katy Atkinson, Ben Hall, and Paul T. Taylor.
If you want to learn more about the film, the makers involved, or wish to contribute to the filmmaking process, please visit the campaign page here.
Disclaimer: The images and/or videos used are not owned by Cinecelluloid. No copyright infringement intended.