Spanish thriller 'When Angels Sleep' – originally titled 'Cuando los ángeles duermen' follows a tired businessman German, dejected for missing her daughter's birthday party because of office work, accidentally hits a woman with his car that starts a series of nightmarish events.
Writer-Director Gonzalo Bendala's thriller 'When Angels Sleep' narrates the ordeal and horror a businessman German goes through after he accidentally hits a woman on the road. German is late for her daughter's birthday party for which he is already late and just trying to reach home the earliest. In the meantime, he dozes off and hits something on the way.
Not being sure of what he hits, he comes back to look for and finds a girl 'Gloria' lying severely bruised. German then genuinely tries to help the girl by calling the emergency service but out of fear and uncertainty of the situation, he drops off. He, however, brings the injured girl into his car to drive her to a nearby hospital. Meanwhile, Gloria's friend Silvia sees German and thinks of him being the culprit, even though it is an accident.
With this, German keeps on making mistakes or we can say that he finds himself in situations that look simple, but has consequences and hence make them complex. What we see in 'When Angels Sleep' is that it really has a great plot, but somehow in the overall story we are introduced to too many things that never sink in together.
While any such unfortunate events can happen to anyone, the way one reacts to such a situation might be different and hence it looks illogical in the film. The characters in 'When Angels Sleep' are also overcooked, although the performance of the lead played by Julián Villagrán is good. It could have been better if the story instills some amount of emotion for us to follow or care about the characters.
The narration is never consistent. Sometimes we see the innocence in the characters and in others, there is a whole different shade to those. With an unimpressive narrative development and a few annoying characters, we also find the film lengthy. The climax is too rush and looks sloppy; probably some more details could have been added to bring all things together.
We saw the dubbed version available on Netflix, and it is likely that we might have missed some nuances to the story. However, if you are a Spanish-speaking audience and have watched the film, please contribute with your opinion in the comment section below.
'When Angels Sleep' Movie Trailer
'When Angels Sleep' Cast and Other Details
Starring: Julián Villagrán, Marian Álvarez, Ester Expósito, Sira Alonso de Alarcón, Asia Ortega, Daniel Jumillas and Christian Mulas.
Genres: International Films, Spanish Films, Crime Drama, Crime Thrillers
Director: Gonzalo Bendala
Release Year: 2018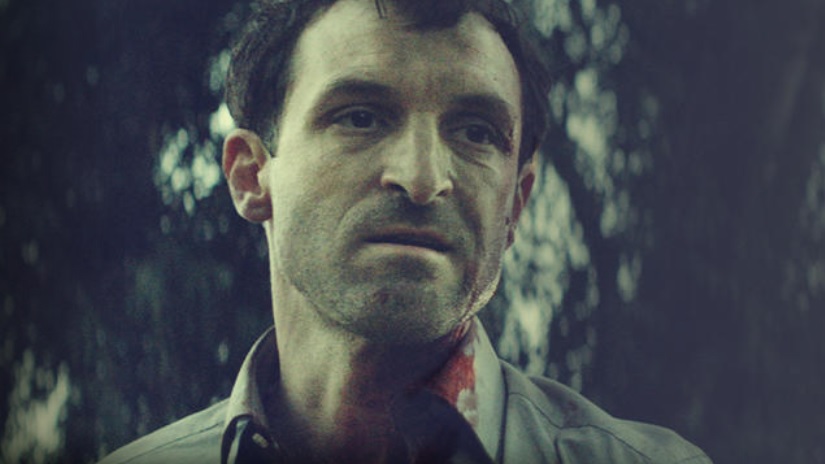 You may also like to read about another 2018 Netflix thriller "Bird Box".
Where to watch When Angels Sleep (2018)
Disclaimer: The images and/or videos used are not owned by Cinecelluloid. No copyright infringement intended.