This Australian post-apocalyptic thriller CARGO is a good addition to the zombie genre with an interesting concept and a fairly moving storyline. While the film is set in a zombie-infested region, as a result of a global pandemic, it has its tender moments as it captures the journey of a father to save his daughter.
CARGO, a Martin Freeman-starrer now streaming on Netflix, is a great example of the new zombie movies where there is much scope for character development. It not only follows a father's struggle to find a safe place for his baby girl but also focuses on the inner battle.
The film follows Andy (Martin Freeman) struggling his way out as he travels through the wastelands of rural Australia. In such a tense situation, when he too gets infected, which gives him only a couple of days to find a place for his daughter before he becomes one of those living dead.
On his way to find a refuge for his child, Andy meets an aboriginal girl, Thoomi (Simone Landers), who brings him closer to her community and offers a ray of hope for some cure. Thoomi on the other hand has her battle, trying to save her infected father by feeding him wildlife, while her mother and her indigenous tribe are constantly trying to eliminate the undead.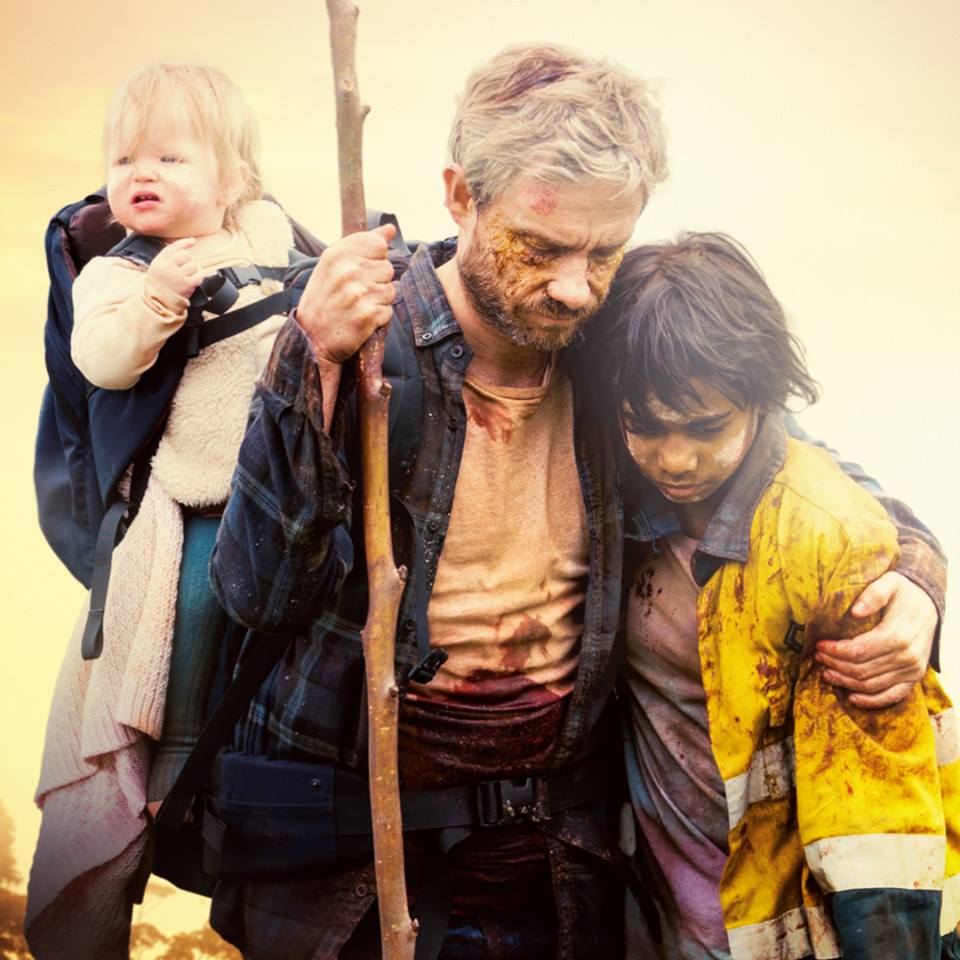 Andy also meets a man who is exploiting zombies for financial gains, while few others genuinely try to help others. In different situations, CARGO shows us the value of humanity in a rather complex world full of inhuman characters, those don't need to be just zombies. The plotline itself sounds interesting and it's natural for us to expect a thrilling outcome.
Freeman is amazing in this role, as he carries the entire film until the end with exceptional acting skills. While director Yolanda Ramke and Ben Howling very indigently develop the characters, it is Freeman who lives their vision. Also, Simone Landers as the young tribal girl is great as a supporting cast.
CARGO is an emotional story that is mostly character-driven. The only thing probably many would feel a little letdown about is the slow pace. While we can understand that the pace of the narration gives enough opportunity for the makers to develop interesting characters, it still could have been at least 15 minutes shorter.
On the surface level, CARGO also touched upon a few larger issues like environmental protection and cultural conflict. Nevertheless, if you are one of those who like horror movies with some intelligent narration, and willing to spend time on a thoughtful movie, this is indeed a must-watch.
Watch the movie trailer – CARGO
Starring: Martin Freeman, Anthony Hayes, Susie Porter, Caren Pistorius, Kris McQuade, Bruce R. Carter, Natasha Wanganeen, Simone Landers with David Gulpilil.
Directed by Yolanda Ramke and Ben Howling
Screenplay by Yolanda Ramke
CARGO is now streaming on Netflix.
Where to watch Cargo (2017)
Disclaimer: The images and/or videos used are not owned by Cinecelluloid. No copyright infringement intended.