Ric Roman Waugh's prison drama Shot Caller is a terrific thriller with not so unique storyline yet has its moments when it takes us through the power centers inside a prison and its far-reaching influence.
Well, it is kind of generic when we have seen a good number of prison-related movies and series, but Danish actor Nikolaj Coster-Waldau has delivered an amazing performance to put this as one of the finest.
The movie follows a successful businessman Jacob, who was living a normal life with his wife and son until the night when he became the cause of his friend Tom's death.
He was driving with his wife Katherine, Tom, and his wife, when he unknowingly smashed the vehicle, causing the death of his friend. He was found driving under the influence of alcohol and hence charged with vehicular manslaughter.
Jacob was asked by his lawyer not to go for trial which he might lose, instead, he should accept a plea deal with at most a two-year jail term. While Katherine was pushing for trial, Jacob goes with the option for a lesser period. However, upon entering the prison house – he starts experiencing the realities of life behind bars, where only the brave and tough survive.
He went inside the jail hoping to come out at the earliest possible and go back to his normal life, but prison doesn't offer everyone the luxury to choose what's good for them. You get influenced by the people and the situation that forces you to do things that you normally would not have.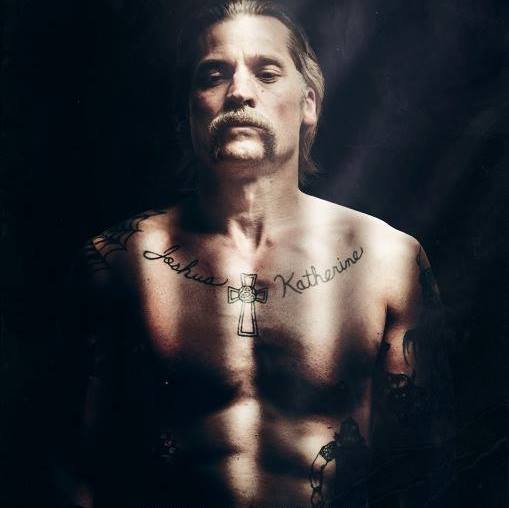 So, here Jacob goes deep into his association with criminals which later pushes him away from his family even when he gets parole.
The story is very much real even though it is fiction and might or might not have any real-life connection. While there are several violent scenes in the film, It is not about the action but rather the drama and psychological aspects involved in shaping a rather normal man into a criminal or even a criminal to seek redemption.
We have already watched many prison thrillers and for me, one of the finest ones would be A Prophet (Un prophete) – a French prison thriller. Also compared to several others, Shot Caller certainly emerges as a very good one with an amazing performance by Coster-Waldau.
The makers have very rightly presented the claustrophobic environment inside a prison and how the so-called "corrections facilities" become corrupt with influence from big-time criminals.
The realities of prison are something we have watched in the popular series "Inside the World's Toughest Prisons" and even some of the more formal documentaries. Everything we read in newspapers or watch on TV is true when we think about the existence of gangs, drugs, violence, etc.
Here the movie focuses more on the characterization of a man who goes inside a terrible community of people – housing some of the hardest criminals – yet tries to save his family by diving deep inside the criminal world.
Watch the movie trailer – Shot Caller
'Shot Caller' – Movie Cast and Other Details

Starring: Nikolaj Coster-Waldau, Omari Hardwick, Lake Bell, Jon Bernthal, Emory Cohen, Jeffrey Donovan, Evan Jones, Benjamin Bratt, Holt McCallany.
Genres: Crime Thriller
Director: Ric Roman Waugh
This 2017 crime thriller 'Shot Caller' is now streaming on Netflix. If you have already watched the film, please send us a short review in the comment section below.
Where to watch Shot Caller (2017)
Disclaimer: The images and/or videos used are not owned by Cinecelluloid. No copyright infringement intended.