Based on Dave Eggers' 2013 novel, the film The Circle follows a young woman who joins her dream job at a powerful tech firm named The Circle, but only to find out how the company's technology, rather the agendas are affecting the lives of many people.
The film starts by introducing Mae (Emma Watson) who is at her routine work as a customer care executive until the day when she gets a call from one of her friends to join one of the powerful tech companies to assist users of The Circle's products and services.
She eventually joins the company after an interview and finds that her success rate is based on the satisfaction of customers she assists. So, she is at work to maintain the score of the highest possible, even with 100%.
As she tries to roam around the company to get a feel of the culture and make friends, the company's CEO Eamon Bailey (Tom Hanks) launches a new product called SeeChange. This initiative brings a tiny eye-ball-shaped camera that can be installed anywhere and can provide a real-time video feed.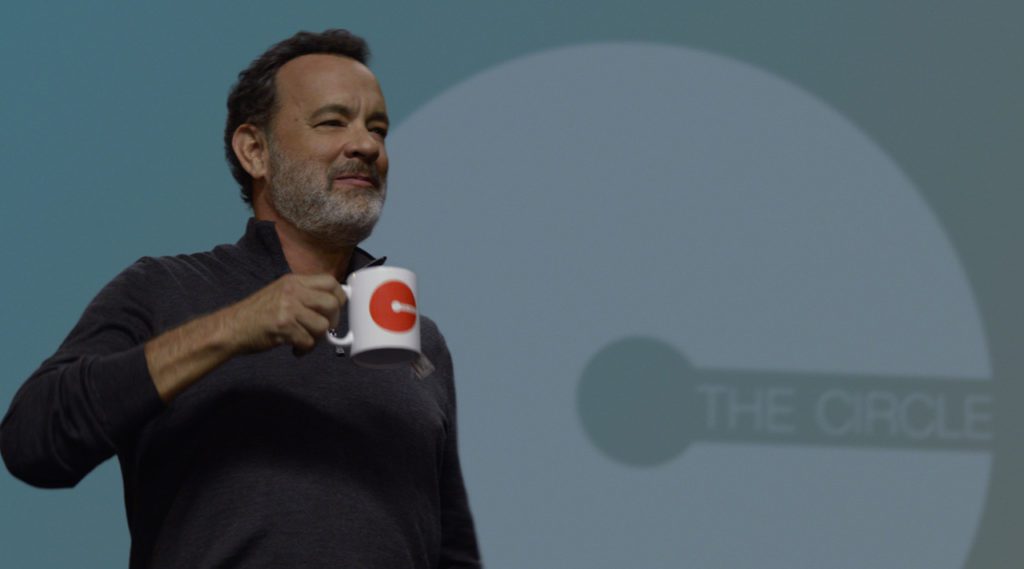 As for Eamon, this is going to change the world and goes on to explain the human rights implications of these cameras. He later chooses Mae to be a part of the experiment by wearing the camera herself and allowing her to plant similar cameras all over her apartment, in a way making her entire life events public.
With this, the Facebook or Google-like company The Circle brings the whole notion of personal privacy to the ground by promoting total transparency. The film goes on to show the difficulties Mae faces in her personal life and how she manages to deal with those in order to attain her goals.
The film tries really hard to expose the paranoia involved in making everything transparent, and somehow proves the negative aspects of modern-day tech firms that are selling user data from their everyday virtual activities. However, it failed to pass the message on the intriguing question of putting a balance between our social and professional life.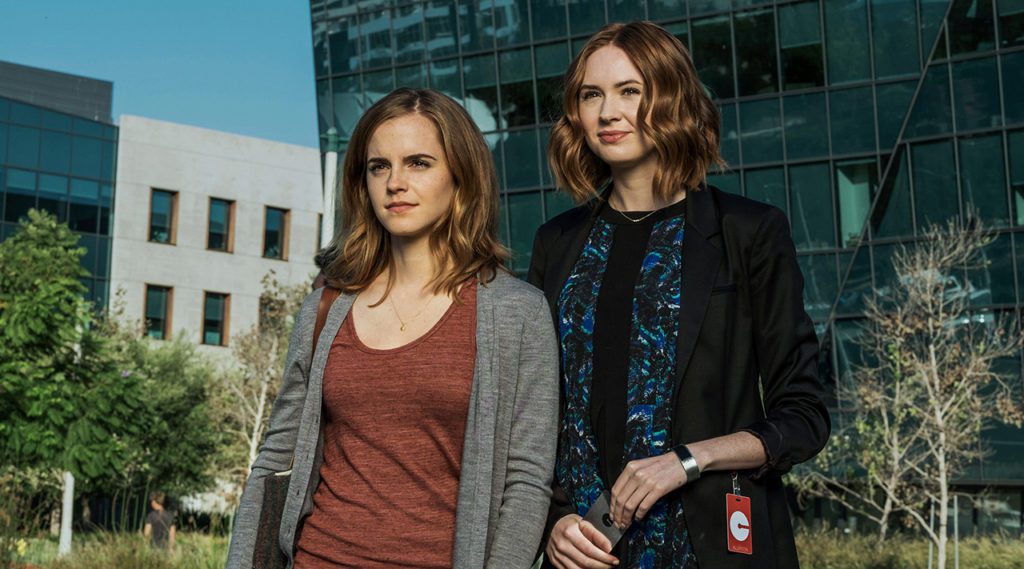 Moreover, the film ends with a utopian thought by asking the owners of The Circle to go fully transparent, which is not at all possible. It's like asking Mark Zuckerberg to share everything about his personal life or asking the Executive Chairman of Alphabet (Google) Eric Schmidt to share his Google search history.
Genres: Thriller, Sci-Fi, Drama
Cast: Emma Watson, Tom Hanks, John Boyega, Karen Gillan, Ellar Coltrane, Patton Oswalt, Glenne Headly, and Bill Paxton.
Director: James Ponsoldt
Watch the official movie trailer of The Circle
Where to watch "The Circle" (2017)
Disclaimer: The images and/or videos used are not owned by Cinecelluloid. No copyright infringement intended.