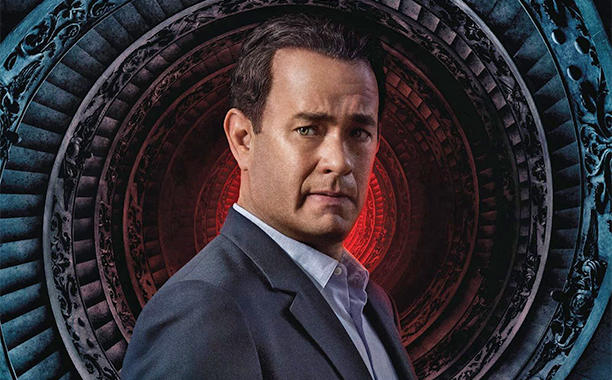 Last updated on June 7th, 2018 at 11:24 am
Director Ron Howard's The Da Vinci Code was released 10 years back and now he is back with another film adaptation Dan Brown's bestselling novel Inferno starring none other than Tom Hanks. He reprise the same character as the Harvard symbologist Robert Langdon alongside Felicity Jones who plays Dr. Sienna Brooks.
Watch the first teaser trailer for the movie Inferno below.
Based on the novel by Dan Brown which was published in May 2013, the film follows Langdon who is now drawn into a tormenting world where he must try to stop a global genocide scheme by following clues in Dante's "The Divine Comedy".
When Langdon wakes up in an Italian hospital with amnesia, he teams up with Sienna Brooks, a doctor he hopes will help him recover his memories. Together, they race across Europe and against the clock to foil a deadly global plot.
Against this backdrop, Langdon battles a chilling adversary and grapples with an ingenious riddle that pulls him into a landscape of classic art, secret passageways, and futuristic science. Drawing from Dante's dark epic poem, Langdon races to find answers and decide whom to trust . . . before the world is irrevocably altered.
Of course, it just wouldn't be a Dan Brown story without an intricate puzzle for Langdon to solve. As you can see in the first trailer for Inferno, the film is yet again going to be a good entertainer with puzzles and secret agendas.
As per reports, the director who first wanted to work on "The Lost Symbol", the third novel in Dan Brown's book series later preferred not to direct this and work on "Inferno". Probably, this might be the reason they took so much time to come up with their third instalment, even though the first two films were big hit. In fact, "The Da Vinci Code" took in $758 million globally in 2006, while "Angels & Demons" earned $485 million worldwide in 2009.