"Smugglers" is an upcoming South Korean crime thriller that is set to reach cinemas on July 26, 2023. Directed by Ryoo Seung-Wan, the story revolves around a group of fearless female divers in a peaceful seaside village.
Kim Hye-Soo stars as Jo Choon-Ja, who becomes a smuggler to support herself. Her friend Eom Jin-Sook (Yum Jung-Ah) leads a team of skilled divers. But things take a dangerous turn when they accidentally get involved in a secret smuggling operation.
Zo In-Sung plays Master Sergeant Kwon, the big boss of the national smuggling ring. As events unfold, loyalties are tested, and the tension rises, making it a thrilling ride into the 1970s world of hidden secrets and perilous decisions.
'Smugglers' is a heart-stopping crime thriller that will have you on the edge of your seat because the stakes are high and the consequences are catastrophic. Here is the trailer.
Director: Ryoo Seung-Wan
Starring: Kim Hye Soo (김혜수), Yeom Jung Ah (염정아), Jo In Sung (조인성), Park Jung Min (박정민), Kim Jong Soo (김종수), Go Min Si (고민시)
Release Date: July 26, 2023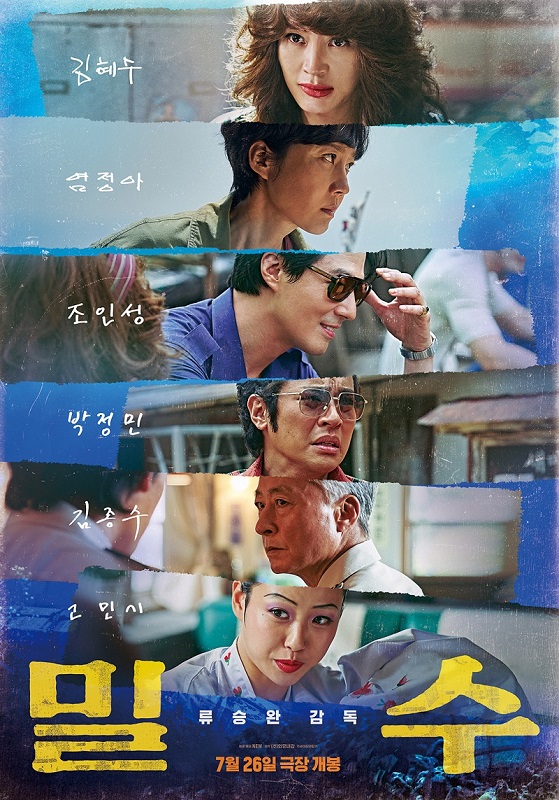 Disclaimer: The images and/or videos used are not owned by Cinecelluloid. No copyright infringement intended.