Director Terry George (Hotel Rwanda) directs this historical drama The Promise – set against the backdrop of Armenian genocide. The film however leads the story with a love triangle between an Armenian medical student, a Paris-based American journalist, and Armenian-born woman raised in France.
The Promise has an incredible cast where Oscar Isaac plays Armenian apothecary Michael Boghosian, who travels to Constantinople (Istanbul) to study modern medicine; Christian Bale plays the part of Chris Myers, an American photo-journalist; and Charlotte Le Bon as Ana, an Armenian artist raised in France.
The film starts by showing Michael, in the year 1914, who arrives in Constantinople as a medical student determined to bring modern medicine back to his home Siroun. While residing in his uncle's house, he meets a dance teacher named Ana who shares her Armenian roots. He soon develops likings for Ana, who is already in a relationship with American journalist Chris Myers.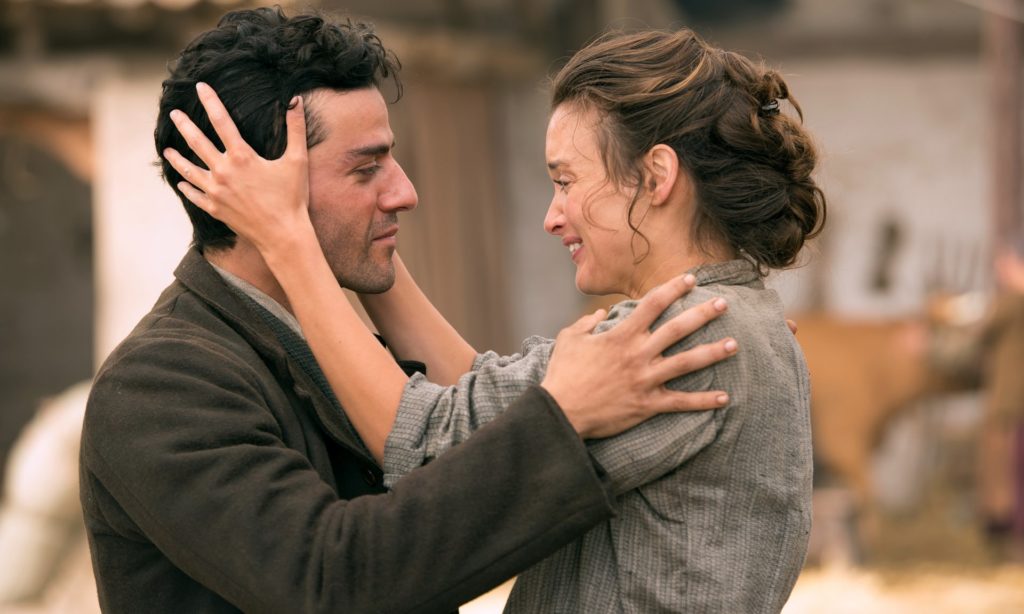 The story of The Promise is not however simple, as Michael is already engaged with the daughter of a wealthy man in his village, receiving 400 gold coins as dowry that he needed for his medical study. It is however the Armenian Genocide that mostly features in the film while the relationship between friends and the families of Armenians are put to the test of time. The film is a grave reminder of the systematic extermination of people by the Ottoman Empire.
The Promise is a very sad film, but its strong storytelling with some of the powerful scenes make it worth watching. While the Holocaust in Poland has been featured in many films, this page of the history with the genocide of 1.5 million Armenians by the then Ottoman government has not been told much in cinema.
Although the story of the film is based on fictional characters, it could have been a little more engaging with detailing. A lot has happened in that harrowing time, so the idea of portraying this as a love triangle doesn't make it impressive. Nevertheless, the overall outline and theme on the trauma of genocide have been historically accurate.
Watch the movie trailer of The Promise

Official Synopsis:

Empires fall, love survives. When Michael (Oscar Isaac), a brilliant medical student, meets Ana (Charlotte Le Bon), their shared Armenian heritage sparks an attraction that explodes into a romantic rivalry between Michael and Ana's boyfriend Chris (Christian Bale), a famous American photojournalist dedicated to exposing political truth. As the Ottoman Empire crumbles into war-torn chaos, their conflicting passions must be deferred while they join forces to get their people to safety and survive themselves. The Promise is directed by Academy Award winning filmmaker Terry George.
Genres: History, Drama
Directed by: Terry George (Hotel Rwanda, Reservation Road, The Shore)
Starring: Oscar Isaac, Charlotte Le Bon, Christian Bale, Shohreh Aghdashloo, Angela Sarafyan, Jean Reno, James Cromwell, Daniel Giminez Cacho, Marwan Kenzari
Written by: Terry George and Robin Swicord (The Curious Case of Benjamin Button)
Release: April 21, 2017
Disclaimer: The images and/or videos used are not owned by Cinecelluloid. No copyright infringement intended.