Leaving her fast-paced city life behind, young mother-to-be Eveleigh moves into a vineyard to start a new life with her husband. Soon, she begins to experience terrifying visions that she can't explain.
One thing many of us don't like to watch in a horror film is the use of unnecessary jump-scare moments to give cheap thrills. The Isla Fisher (Now You See Me) starrer "Visions" certainly falls prey to this scare technique. And I have no clue why the director even thinks of including so many when the film was very well holding the suspense till the very end.
Produced by Blumhouse (Paranormal Activity; Insidious) and directed by Kevin Greutert (Saw VI; Saw VII), "Visions" has the elements of suspense but somehow I must mention that it gets crisscrossed with a very vaguely designed idea that doesn't bear much substance.
The film tells about a couple who are now expecting their first child and who have recently moved into a picturesque vineyard home hoping for the best. This, however, falls short as young mother-to-be Eveleigh (Fisher) is plagued by terrifying noises and visions of a sinister hooded figure. No one else hears or sees these hallucinations, not even David – her husband, who grows increasingly worried about his wife's well-being.
While she was convinced that it was not any normal delusion as claimed by her doctor, who eventually prescribed her to be under some cautioned medication due to her pregnancy, she tried to befriend locals to know more about the paranormal activities and the history behind the house.
"Visions" is a decent horror flick if we leave aside those sudden shock moments. The film, however, lacks character building and subplot development, while it wasted much of its time introducing new characters without much action on the screen. If there are any two things to look forward to then certainly the suspense and the twist in the end.
Starring: Isla Fisher, Jim Parsons, Anson Mount, Gillian Jacobs, Joanna Cassidy, and Eva Longoria
Directed by Kevin Greutert
Genre(s): Horror / Supernatural Thriller
Released Date/Year: September 17, 2015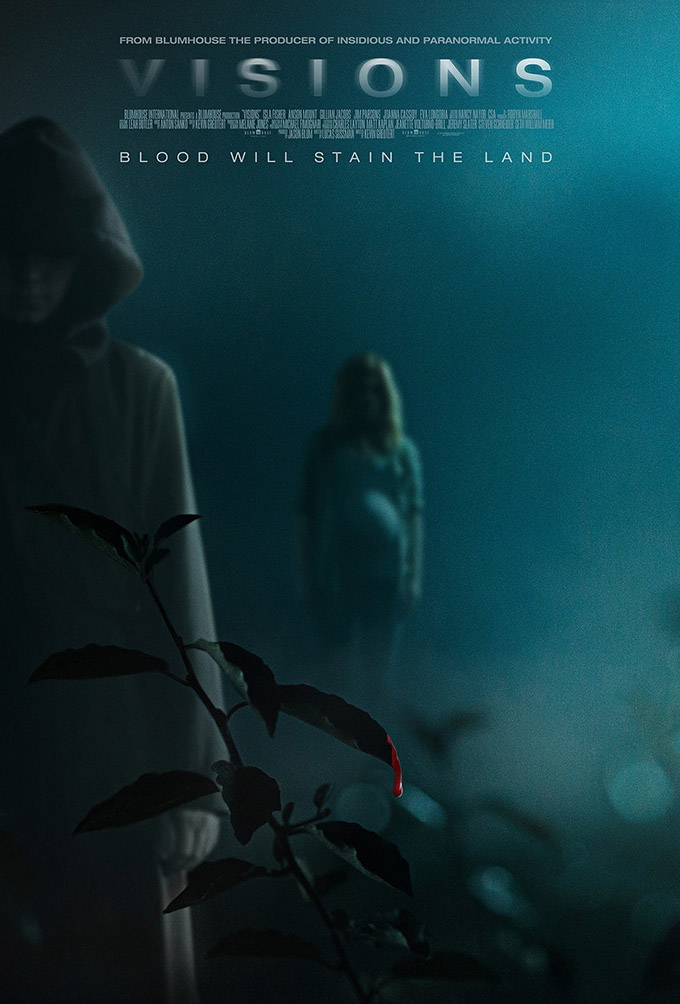 Where to watch Visions (2015)
Disclaimer: The images and/or videos used are not owned by Cinecelluloid. No copyright infringement intended.