Many believe this as the best post-World War II British film noir and regarded as one of the best movies of all time. Ever since its release, The Third Man has only garnered positive reviews from critics and has been considered one of the finest reference points for film noir filmmaking.
Directed by Carol Reed, written by Graham Greene, and starring Joseph Cotten, Alida Valli, Orson Welles, and Trevor Howard, The Third Man is one of the finest creations in a time when there was no such technological advancement in filmmaking, yet one of the best examples of using the black-and-white medium to the fullest.
The Third Man is an espionage film set in Vienna and follows the story of an American writer Holly Martins (Joseph Cotten), who comes to Vienna to meet his old friend Harry Lime (Orson Welles) who had promised him a job. Upon arrival, he finds that his friend is being buried, who was killed in a road accident just hours ago.
Restoration of Carol Reed's 'The Third Man'
At Lime's funeral, Martins meets two British army police Sergeant Paine (Bernard Lee) and Major Calloway (Trevor Howard) who later told Martin about Lime's criminal record. He then meets a friend of Lime's, "Baron" Kurtz (Ernst Deutsch), who tells Martins that he and another friend, Popescu (Siegfried Breuer), carried Lime to the other side of the street after the accident.
They even told Martins that Lime has asked them to take care of Martins and Lime's girlfriend Ann (Alida Valli). As everything seems suspicious to Martins, he then meets Ann and then the servant of Lime's apartment who further told that Lime's body was carried by three men and not two. The servant wanted to help Martins with more details, but before he could tell anything, he was found murdered.
Although the police advised Martins to leave Vienna, he was adamant about finding the truth behind Lime's death, as it was clear by then that this was no accident but a well-planned murder. What follows is probably the sharpest ending to the story that will certainly surprise you. If you like film noir, The Third Man is unquestionably a must-watch.
The Third Man is also popular for its music composed by Anton Karas, who was then little known as a wine bar performer before the director Reed discovered him and gave him the job.
The Third Man (1949) – Movie Details
Directed by Carol Reed
Screenplay by Graham Greene
Starring: Joseph Cotton, Alida Valli, Orson Welles, and Trevor Howard.
Music by Anton Karas
Cinematography Robert Krasker
Release Date/Year: September 1, 1949 (UK), February 2, 1950 (USA)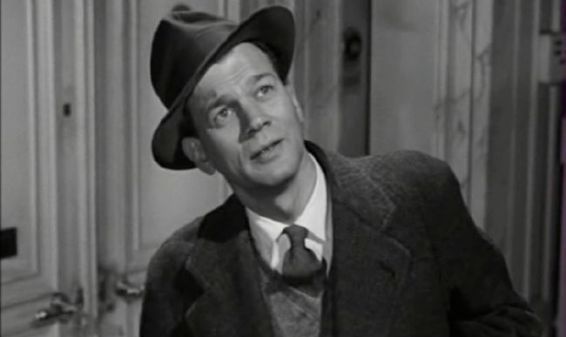 Where to watch "The Third Man" (1949)
Disclaimer: The images and/or videos used are not owned by Cinecelluloid. No copyright infringement intended.