TV Series
Check out this page to read more about some of the finest TV shows, web series, including Amazon Original and Netflix Original series.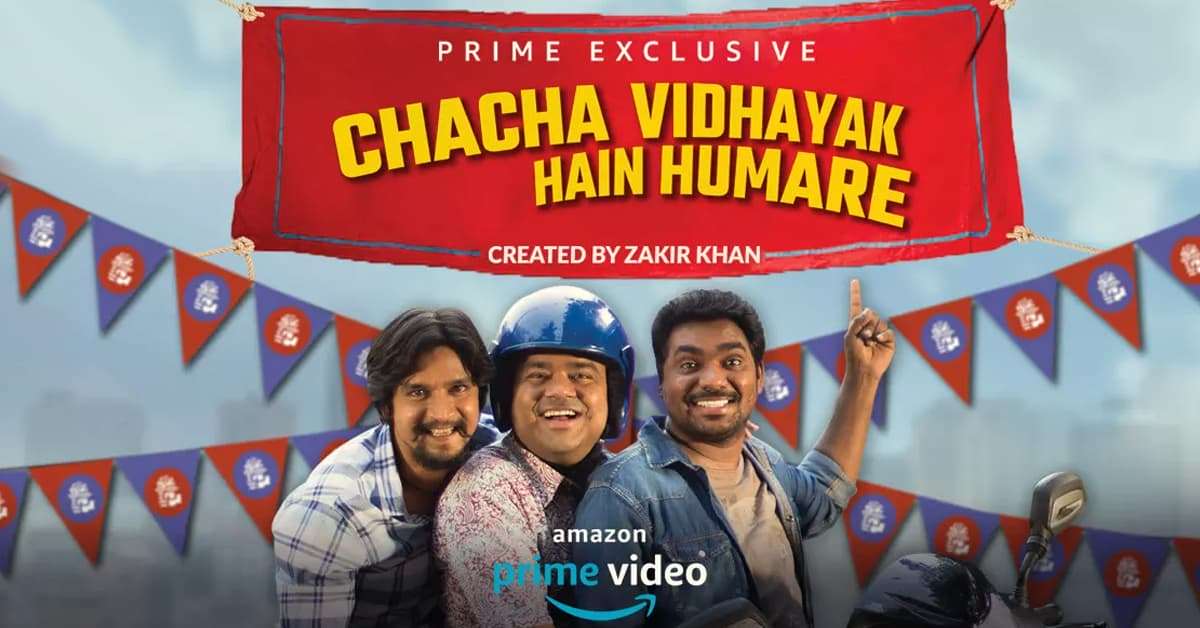 May 27, 2018
Stand-up comedy artist Zakir Khan's Amazon Prime Exclusive web series Chacha Vidhayak Hain Humare is an amazing eight-episode story of relationship, love, humor and emotion. While Zakir is now a well-known name in the stand-up scene, his venture into this new platform with 'Haq Se Single' and now this interesting drama has opened-up new possibilities […]
Read More
April 15, 2018
Created by Mathieu Missoffe, Black Spot (originally titled Zone Blanche or 'White Zone') is a French crime drama series in which the storyline is based on a small town Villefranche, nestled in the heart of a long-stretch forest range. The setting of the series looks very uncanny and mysterious, as the gradually deserted town is […]
Read More
April 8, 2018
Last updated on April 10th, 2018 at 03:34 pmThe new thrilling mystery sci-fi drama series (streaming on ABC and Amazon Prime Video) The Crossing looks very promising in the very first episode – when refugees wash up in a small fishing town in the Oregon coast. Scores have died but as per the survivors they […]
Read More
March 31, 2018
Last updated on April 7th, 2018 at 12:48 pmAMC's latest TV series The Terror ventures into the true story of 1840s British expedition into the Arctic to discover a passage to Asia which later turns into an horrible episode in the history. An unchartered territory, uncertainty and cruelty of nature, and the fight for survival […]
Read More
April 7, 2017
Last updated on April 28th, 2018 at 01:13 pm So after a long wait Into the Badlands Season 2 of  is now available on AMC – airs Sundays at 10 p.m. ET/PT. The martial art series that had a great run in the first season with an intriguing storyline and high action drama, is taking the […]
Read More
January 20, 2017
Last updated on June 13th, 2017 at 10:43 pm The Girlfriend Experience was premiered on Starz on April 2016 with 13 twenty-five-minute episodes. The story of the film revolves around Christine Reade, a second year law student who also work as an intern in a prestigious law firm. As she tries to get into the […]
Read More
January 20, 2017
Last updated on June 14th, 2017 at 09:33 pm A new Studio Ghibli series is soon coming to Amazon Prime. Called Ronja, the Robber's Daughter, this new original Amazon TV series was originally aired in Japan back in 2014. This series is directed by Hayao Miyazaki's son, Goro Miyazaki, who also directed two films: Tales […]
Read More
December 24, 2016
Last updated on June 14th, 2017 at 10:32 pm BBC One's period drama Taboo is all set to be premiered on 7th January (UK) and here is the first extended trailer. Set in the early 19th century England, this new drama series has Mad Max: Fury Road actor Tom Hardy who is playing an adventurer who […]
Read More
December 20, 2016
Last updated on June 15th, 2017 at 09:06 amAMC's action-adventure television series INTO THE BADLANDS is coming back with its second season after a successful six-episode season 1. The first look was recently released showing the character Sunny, played by Daniel Wu, and with a tagline "not a clipper any more". Lots of people were […]
Read More
December 16, 2016
Last updated on June 17th, 2017 at 06:43 pm It seems screenwriter and producer Luc Besson has not really gotten over the Taken film series which is considered to be one of his finest creation. Yet again, as the iconic blockbuster Taken Trilogy ended in 2014, Besson is going back to the story of CIA […]
Read More
Copyright © 2018 Cinecelluloid - A website about films, latest movie news, movie reviews, movie releases, TV series, must watch films, movie trailers, upcoming movies, Hollywood, Bollywood and international films and more.
Powered by
WordPress
|
Bootstrap Themes