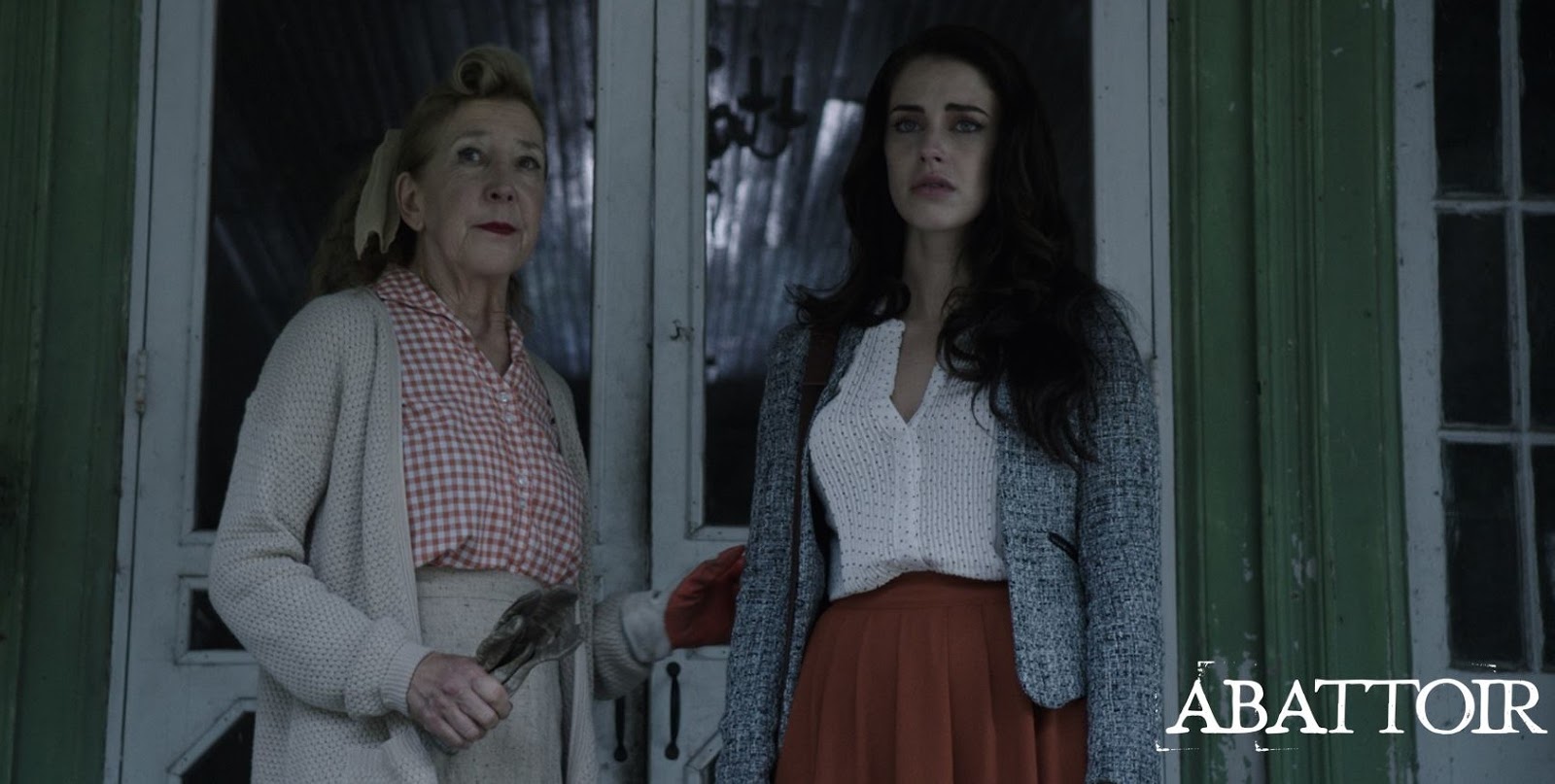 Last updated on June 15th, 2017 at 06:07 pm
The film ABATTOIR follows a real estate reporter Julia who goes deep in search for the real reason behind the murder of her sister. Being a reporter and in intensely love with her sister and her family, she quickly realizes that there is more to the murder that involves even many other weirdest things.
Julia soon finds that the crime scene which is a particular room in her sister's apartment deconstructed and physically removed from the apartment. This pushes her further to investigate by taking help of her ex-lover Detective Grady. As they dig further in the New English town, they meet some unfamiliar characters who drive them to the ultimate Abattoir – a haunted house that's now home to many trapped souls, including Julia's sister.
The evil house now houses numerous rooms of death with the souls of many already murdered on different times. As the film progresses, the story falls flat without exploring such a great idea of possessions of ghosts. Director Darren Lynn Bousman (from three 'Saw' sequels) certainly tried to bring in something new to the old haunted house saga, but somewhere trapped in between developing that plot and creating that unique experience.
In the end, you will keep on asking how one could build that ultimate haunted house. And what happens to the man in question here. Not sure, but probably in near future the makers will try to look into the otherside, or develop that plot with something meaningful or constructive.
ABATTOIR fails in few fronts: the dialogues are too sloppy, the haunted house atmosphere lacks even tiny bit of horror, and finally the dismal climax that nowhere justifies such a good premise. With so many flaws, I don't think it's apt to talk about acting – the performances are pretty average.
Every house is haunted. Every man is a ghost. Downstairs are very best. Upstairs are worst. We are often enough born in our homes, and in the end we die, and in between we live, if we are lucky. It is said that one can never go home again. But I wonder, do we ever truly leave? [As narrated in the climax]
ABATTOIR: Movie Trailer