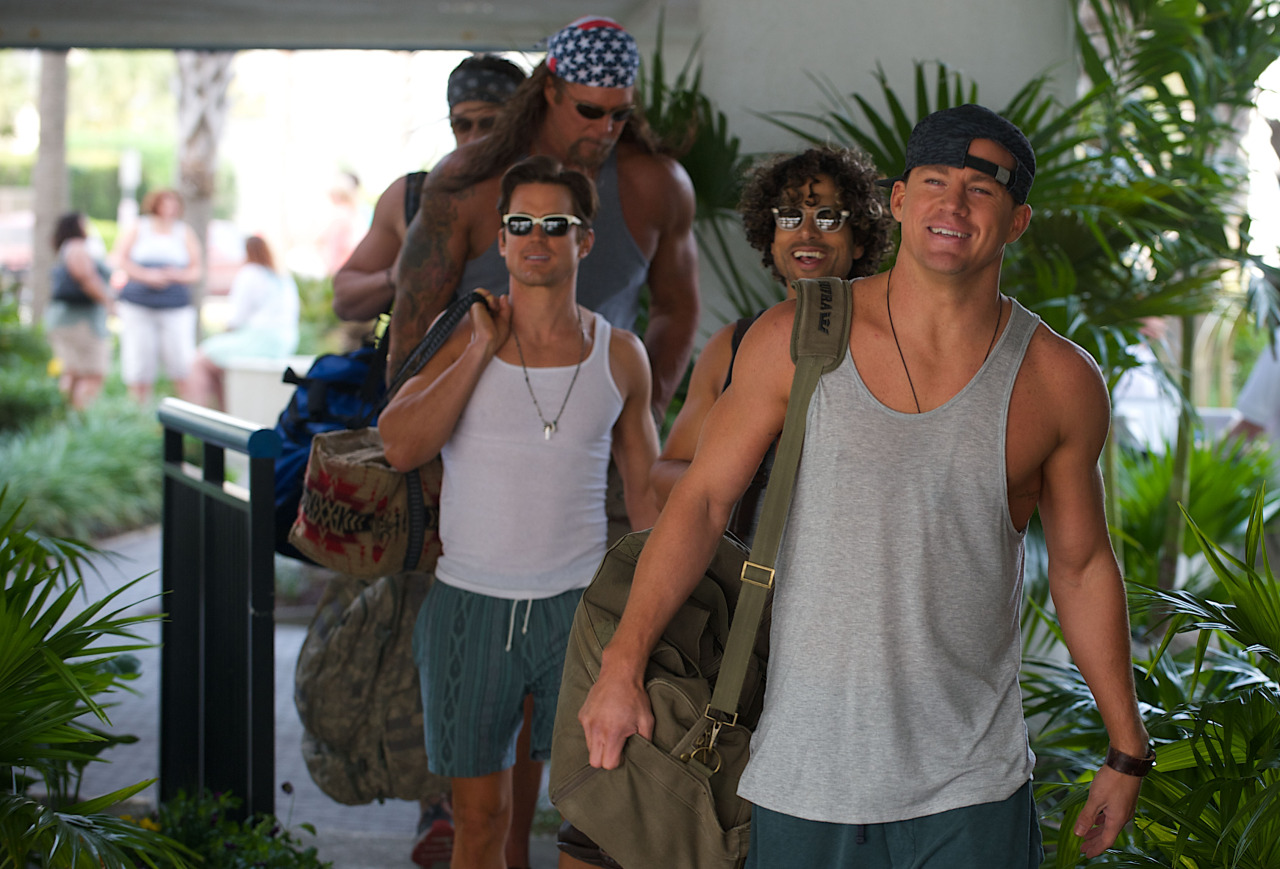 Last updated on December 10th, 2017 at 01:02 pm
A sequel to the 2012 Steven Soderbergh-directed original Magic Mike, Magic Mike XXL picks up the story three years after the extraordinaire Mike left his male stripper life and starts his furniture business. As he tries to settle down, he receives a call from one of his friend that their former boss Dallas is no more. Mike rushes to join his friends in a hotel hoping to attend the funeral, but he finds the remaining King of Tampa in their own self, and the news of Dallas' death as all hoax.

The reason for other members of the club to call in Mike is that they all are ready to throw their towel one last time. But they want to do it their way: burning down the house in one last blow-out performances and with the best on stage Magic Mike. Although Mike was not interested to go back to a strippers' life, he eventually jumps on their last road trip to Myrtle Beach for a stripping convention.

On the road to their final show, with whistles stops in Jacksonville and Savannah to renew old acquaintances and make new friends, Mike and his mates learn some new moves and shake off the past in surprising ways. The idea of making it all big certainly lives up to the title of the film with hunky male strippers, their masculine identity and above all their love to entertain women. 
Watch the Movie Trailer – Magic Mike XXL Film
Channing Tatum as the male stripper "Magic Mike" gets back into the game in style. The moment you heard the bass kick soundtrack of 'Pony – Ginuwine' and the moves of Tatum all over his workshop; you'll be assured that this is going to be hell of a show. There is all over muscular talk and yes a bit too talkie in the middle but probably this was necessary for character building.

While Magic Mike XXL is an ensemble movie with numerous interesting characters, it's Tatum who actually holds it till the end with his routine. Most of us may have written him off after the 2006 Step Up, but his acting prowess is quite visible in last few. Other than few old casts, the appearance of Elizabeth Banks and Jada Pinkett Smith are surprise addition.

Nevertheless, it's thoroughly enjoyable watching the show, all for the ladies. From start to finish you can very well observe what Magic Mike XXL tries to present: not to showcasing men and masculinity, rather celebrating female sexuality, their desire and what they deserve.

Starring: Channing Tatum, Joe Manganiello, Amber Heard, Donald Glover, Matt Bomer, Gabriel Iglesias, Kevin Nash, Adam Rodriguez
Genre: Comedy, Drama, Musical
Directed by: Gregory Jacobs
Photo Credit: Warner Bros. [www.magicmikemovie.com]