"Peter Pan & Wendy," a live-action reimagining of J.M. Barrie's novel and the 1953 animated classic, will premiere on Disney+ on April 28, 2023. Watch the teaser trailer for the original movie, directed by David Lowery ("The Green Knight," "Pete's Dragon").
Synopsis
"Peter Pan & Wendy" introduces Wendy Darling, a young girl looking to avoid boarding school who meets Peter Pan, a boy who refuses to grow up. Alongside her brothers and a tiny fairy, Tinker Bell, she travels with Peter to the magical world of Neverland. There, she encounters an evil pirate captain, Captain Hook, and embarks on a thrilling and dangerous adventure that will change her life forever.
With the themes of childhood, imagination, and the struggle between growing up and staying young forever, the original story of Peter Pan and Wendy has been a beloved classic and has been adapted into various stage productions, films, and television shows over the years. This new film adaptation "Peter Pan and Wendy" is directed by David Lowery from a screenplay by David Lowery & Toby Halbrooks.
Streams on Disney+ starting April 28
The film stars Jude Law ("Fantastic Beasts: The Secrets of Dumbledore"), Alexander Molony ("The Reluctant Landlord"), Ever Anderson ("Resident Evil: The Final Chapter"), Yara Shahidi ("Grown-ish"), Alyssa Wapanatâhk, Joshua Pickering ("A Discovery of Witches"), Jacobi Jupe, Molly Parker ("House of Cards"), Alan Tudyk ("Rogue One: A Star Wars Story"), and Jim Gaffigan ("The Jim Gaffigan Show").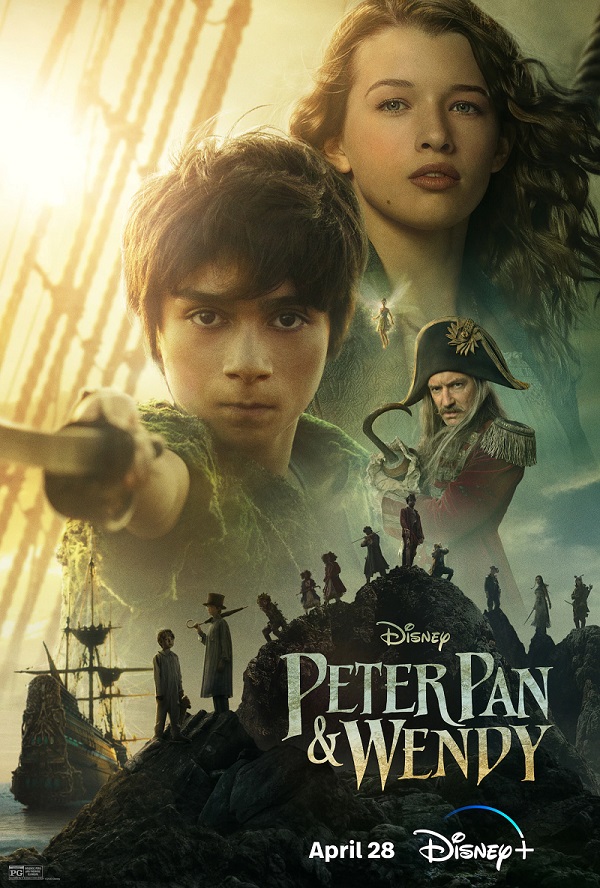 Where to watch Peter Pan & Wendy (2023)
Disclaimer: The images and/or videos used are not owned by Cinecelluloid. No copyright infringement intended.