The Crossing, a brand-new gripping mystery science fiction drama series (streaming on ABC and Amazon Prime Video), looks very promising in the very first episode when refugees wash ashore in a tiny fishing hamlet on the Oregon coast.
Scores have died, but as per the survivors, they have come from the future when America is at some war, and the war they are referring to is 180 years in the future.
Since there are no wreckage of any lost vessel and no other indications of how they entered the shore, the investigating agency is left in the dark. They begin treating the survivors as refugees who unquestionably require asylum as they attempt to learn more from them.
In the opening episode, Jude Ellis, the local sheriff, is introduced. His squad discovered the dead bodies on the beach and also rescued 47 people, among them a young child. Jude has a messy personal life, but this catastrophe has made him more focused on his work; we will undoubtedly see his perspective in the upcoming episodes.
Watch the Trailer – The Crossing
Nevertheless, The Crossing has opened very well and has generated much interest as this is kind of a two-world story that involves some contemporary issues like the war and refugee crisis. The Syrian refugee issue, the boy pictured washed up, and the imagery of refugees washed up dead on Libyan beach has actually inspired the makers to create some futuristic story.
Although it's difficult to guess the exact storyline of the series, the pilot series will certainly have something as a statement when we think about climate change, food scarcity, conflict, modern technology, genetic engineering, and so on.
This sci-fi series has shown some interesting aspects, including one character with extraordinary skills, people from the future trying to avoid animal food, and also the possibility and idea of time travel, etc.
The Crossing in its first episode has made it clear that the refugees are from a different time, but somehow it's not very clear who is behind the future holocaust; hopefully, the next episode will bring some clarity.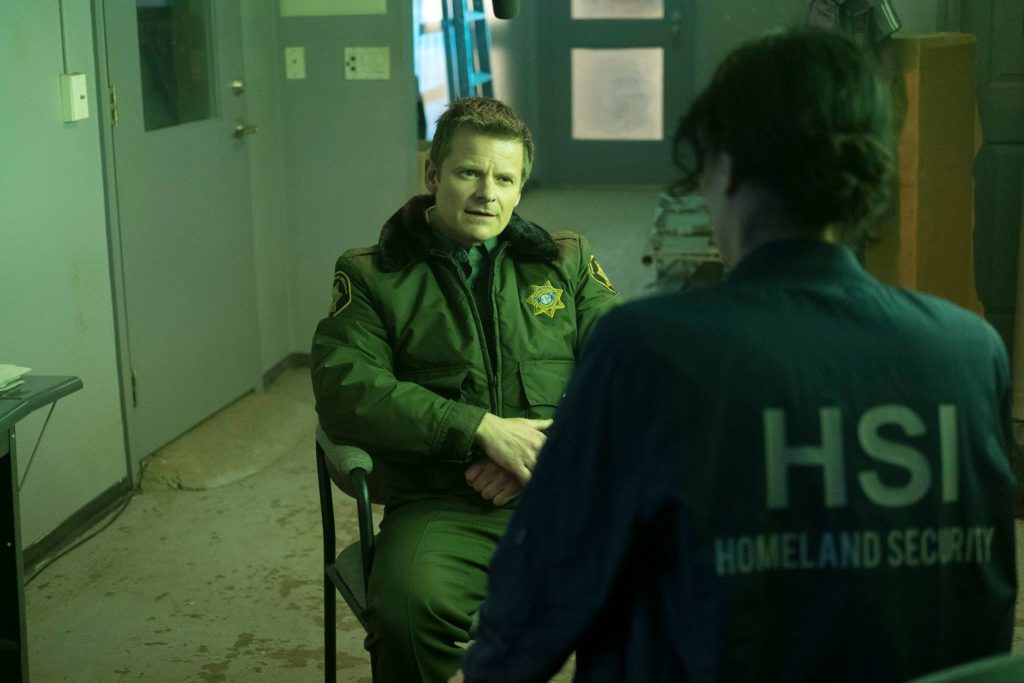 TV Series: "The Crossing" on ABC, 11 episodes (pilot)
Creators: Jay Beattie, Dan Dworkin
Genre: Science-Fiction, Action & Adventure, Drama
Cast: Steve Zahn, Natalie Martinez, Sandrine Holt, Georgina Haig, Tommy Bastow, Rob Campbell, Rick Gomez, Marcuis W. Harris, Grant Harvey, Jay Karnes, Simone Kessell, Kelley Missal, Luc Roderique, Bailey Skodje.
Release Date: April 2 — June 9, 2018

Where to watch The Crossing (2018)
Disclaimer: The images and/or videos used are not owned by Cinecelluloid. No copyright infringement intended.