'Blood Machines' is an upcoming film written and directed by the French director duo who goes with name Seth Ickerman. Based on the universe created for the music video Turbo Killer (2016), the music is credited to French synthwave artist Carpenter Brut.

The film's trailer looks promising with its 80's spirit which the storyline will follow as a sequel to the music video. It is a story of two men chasing the ghost of a woman who escapes the spaceship they brought down.
For those of us who are fond of those classic looks and concepts of sci-fi, horror films, or video games, this film will be interesting to watch. Its synthesized soundtracks, a mixture of metal, rock, and electronic will be an altogether different experience.
What's the story of 'Blood Machines'?
The storyline of 'Blood Machines' follows two space hunters tracking down a machine trying to free itself disguising itself as a human. After taking it down, things take a supernatural turn as they see a female ghost coming out of the machine, as if it had a soul, and flying into the sky.
Trying to understand the mystical phenomenon and the nature of the entity, they start a race following the woman through the galaxy.
As they chase the ghost of the machine, the story might focus on the relationship between man and machine or even some mysterious spiritual side.
It would be interesting to watch the visions of the artists involved, and their effort in creating a sci-fi universe filled with adventures, and epic imagery with a poetic or fantastic tone.
An attempt to create a classic movie with great music
The film was earlier planned to be only 30 minutes long but now it is about 50 minutes. So, now we can watch more action and adventure. Nevertheless, the makers are trying to bring the artistic spirit back to life by providing a cinematic experience. With enough funding, they even aim to make a full-length feature film and possibly with VR experience.
As per the makers, 'Blood Machines' begins where Blade Runner ends.
"At the time of his death, Roy Batty, the replicant from Blade Runner, lets a dove fly away. As a symbol of his soul, the bird takes off to the sky. This poetic moment perfectly illustrates the beginning of our film."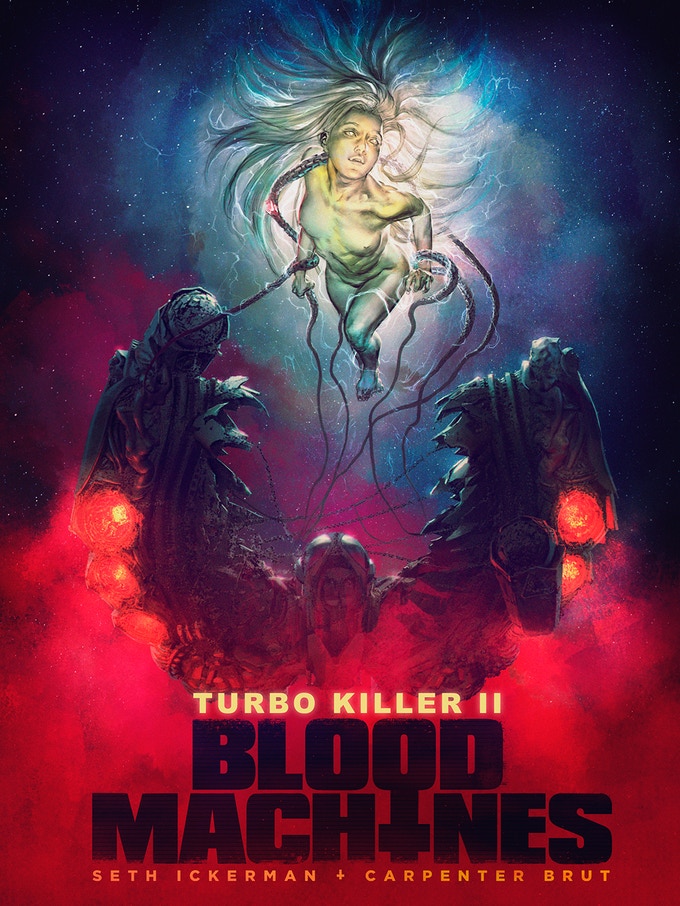 Where to watch Blood Machines (2020)
Disclaimer: The images and/or videos used are not owned by Cinecelluloid. No copyright infringement intended.