Directed by Sebastián Schindel, Netflix's Argentinian psychological thriller "The Son" (original title El Hijo) follows 50-year-old painter Lorenzo's life who is trying to rebuild his life after harassed times. As he becomes an anxious father to a newborn, his Norwegian wife, Sigrid becomes obsessive to isolate him from their infant son.
The disturbing scenario in the film begins in the very first few minutes when we see Lorenzo's wife Sigrid is uncomfortable socializing. She seems to be more protective of her husband and likes to only spend time at home.
"The Son" (El Hijo) – Movie Trailer
When Sigrid informs Lorenzo that she is pregnant, the painter becomes a little concerned and asks Sigrid to give birth to their child under a doctor's supervision. However, Sigrid who herself is a biologist denies any outside medication and rather follows her own prescription and weird routine during pregnancy.
While Lorenzo (Joaquín Furriel) keeps himself busy in his painting world, Sigrid (Heidi Toini) gives birth to a son with the help of a grim Scandinavian midwife. Sigrid soon turns protective of her kid and keeps her newborn hidden from the outside world. She even doesn't allow Lorenzo enough time to spend with his son.
The painter becomes increasingly suspicious of her wife that she might be hiding their son in the basement and replaced him with a lookalike. He feels that his wife has malicious intent and some hidden agenda for their son. Soon their relationship becomes tense and unstable.
Nevertheless, what follows makes the film engaging and compelling to follow until the end.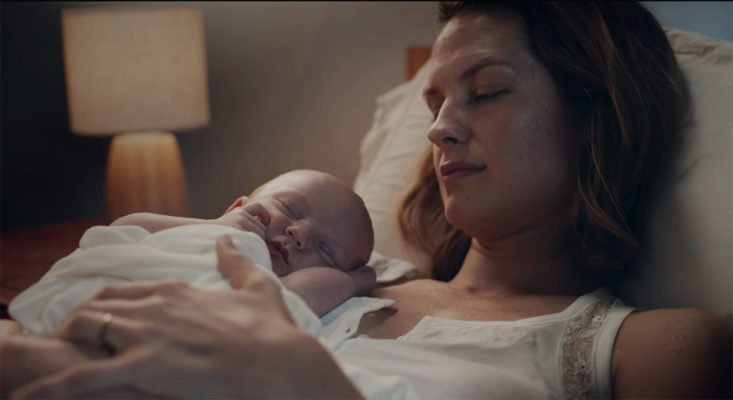 Based Guillermo Martínez's novel, "The Son" (El Hijo) has a complex story and the narration even makes it more confusing, as we try to understand things happening on screen and the psyche of the people involved.
The film is thrilling as it keeps the audience on toe in understanding who is crazy here – the mother or the father. Its non-linear narrative with two different timelines is key in making it a suspense-driven psychological thriller than a usual family drama.
"The Son" (El Hijo) – Starring Joaquín Furriel and Martina Gusmán
Joaquín Furriel ("The Tree of Blood") as the father of the child has delivered an incredible performance. Also, in the supporting cast Martina Gusmán, as the lawyer friend of Lorenzo is exceptional and ably goes with the script that is tightly written without giving away much.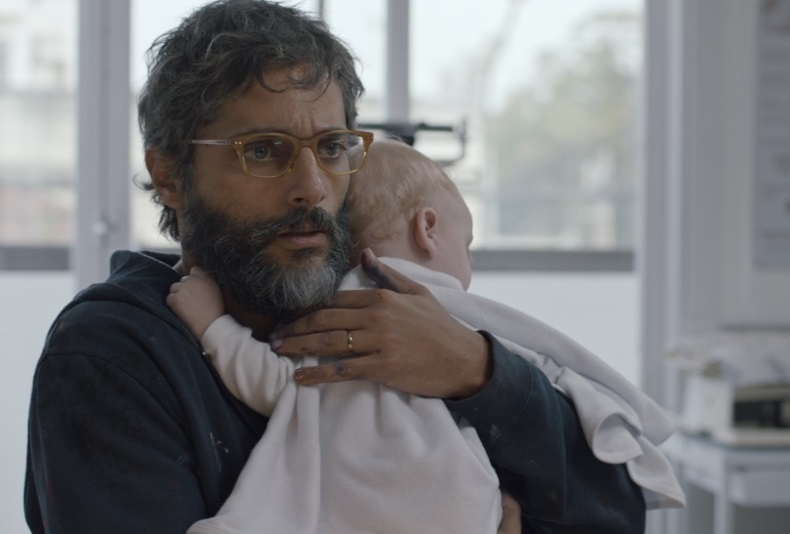 The film to a certain extent also shows the anxiety of parents over the birth of a child and raises few concerns about overprotective parenting. Even though these ideas are only on the surface, the thematic elements and some cinematic ideas are indeed praiseworthy in "The Son".
Directed by Sebastián Schindel ("The Boss, Anatomy of a Crime")
Starring: Joaquín Furriel, Martina Gusmán, Luciano Cáceres, Heidi Toini, and Regina Lamm
Genres: Films Based on Books, Argentinian Films, Dramas, Thrillers, Psychological Thrillers
Original Language (s): Spanish, Norwegian
Release Year: 2019
Streaming Service: Now streaming on Netflix
Well, some of my friends did not like the ending of the film. They wanted more of an answer to 'who is the second kid?' and "what really Sigrid did to her kid?", etc. Well, director Sebastián Schindel has left it to our imagination, knowing the fact that our imagination can go wild. Is not it? How about Sigrid's intention of cloning her child? Afterall she is a biologist and she is probably experimenting something in that lab in the basement.
Have you watched the film on Netflix? What do you think about the psychological aspects of the film? Please share your thoughts in the comment section below.
There is another interesting Spanish thriller on Netflix YOUR SON (Tu hijo).
Where to watch The Son (2019), Original Title: El hijo
Disclaimer: The images and/or videos used are not owned by Cinecelluloid. No copyright infringement intended.