Whisper of the Heart in Japanese Mimi wo Sumaseba, which literally means If You Listen Closely, tells the story of Shizuku Tsukishima, a junior-high school student who is struggling to find out who she is. The movie takes you on a journey through her imagination and daily life as she makes decisions that will ultimately decide her future.
On a hot August night, fourteen-year-old Shizuku Tsukishima arrives home from the store with a carton of milk. Putting it in the refrigerator, she pours a glass of barley tea for herself and her parents. While he waits for his printing to complete, Shizuku's father remarks that the library he works at is switching from the old cards to barcodes. Shizuku remarks that she likes the card system better.
The next morning, Shizuku rushes to get ready for her meeting with her friend Yuko Harada. Once she arrives at school, she asks one of her teachers, Kousaka, to open the library for her so she can check out another book.
She then finds that all the books she chooses in the library have been previously checked out by the same boy named Seiji Amasawa. Later she meets a very infuriating fellow… could it be her "friend" from the library? The boy's grandfather has a violin sales and service shop. The boy wants to be a violin maker like his grandfather. [Content courtesy: The Hayao Miyazaki Web.]
This Ghibli film was not directed by Miyazaki but by Yoshifumi Kondo who worked as an animation director in films like Anne of Green Gables, Sherlock Hound, Kiki's Delivery Service, Only Yesterday, and Princess Mononoke. He was expected to be the successor of Hayao Miyazaki but unfortunately, he died of aortic dissection on 21st January 1998 (aged 47).
Whisper of the Heart was the first Japanese film to use the Dolby Digital sound format. The original Japanese film Mimi wo Sumaseba was released in 1995 while an English dubbed version was released on 7th March 2016.
Whisper of the Heart Movie Trailer
Director: Yoshifumi Kondo
Writers: Hayao Miyazaki, Aoi Hiiragi
Stars: Youko Honna, Issei Takahashi, Takashi Tachibana, Shigeru Muroi, Shigeru Tsuyuguchi, Keiju Kobayashi
Production: Studio Ghibli
Language: Japanese, English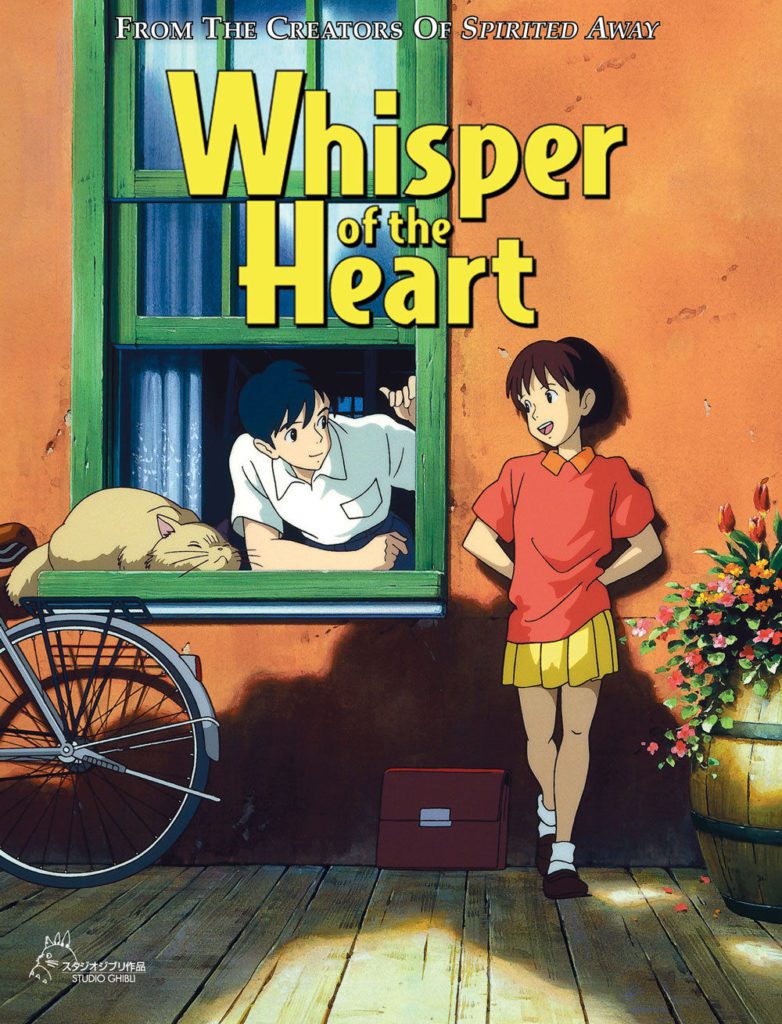 Where to watch Whisper of the Heart (1995)
Disclaimer: The images and/or videos used are not owned by Cinecelluloid. No copyright infringement intended.