A new Studio Ghibli series is soon coming to Amazon Prime. Called Ronja, the Robber's Daughter, this new original Amazon TV series was originally aired in Japan back in 2014. This series is directed by Hayao Miyazaki's son, Goro Miyazaki, who also directed two films: Tales from Earthsea (2006) and From Up on Poppy Hill (2011). 
This very series named in Japanese – Sanzoku no Musume Rōnya – is based on the book Ronia the Robber's Daughter (Ronja Rovardotter) written by Swedish author Astrid Lindgren (published in 1981). The series is an attempt to retell the Swedish children's story.
The story centers on a band of robbers, and the daughter of their leader, Ronja. The setting is medieval Scandinavia, with a forest full of magical beings that she sets out to explore. She soon learns that her father's trade is not the most honest, and she begins to struggle with its complicated nature after she meets a boy named Birk, son of the rival clan chief Borka.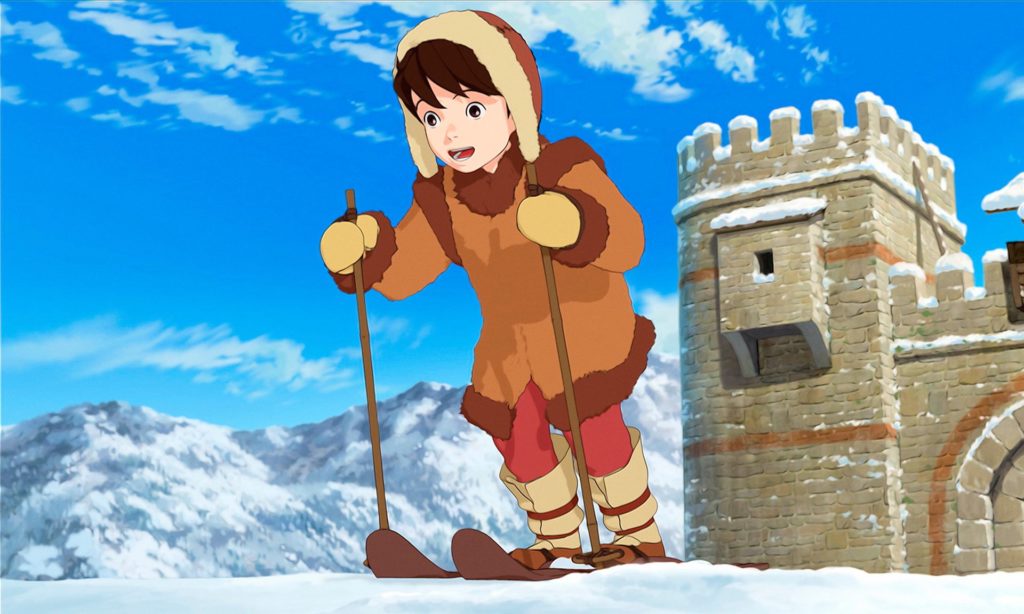 As told by Miyazaki, this story is not just about the girl who grows into adulthood but also about her bonding with her parents and friends. Looking at the storyline and the animation, we can say that this is yet another Studio Ghibli production that everyone, from children to adults, can enjoy.
With a total of 26 episodes, Amazon Prime will start streaming the series from January 27. Last year, Ronja won best animation at the Kids' International Emmys. 
Watch the trailer of

Ronja, the Robber's Daughter



Storyboards
 by
Gorō Miyazaki
Produced by Nobuo Kawakami
Written by Hiroyuki Kawasaki
Studio: Polygon Pictures, Studio Ghibli
The series gives you a complete Studio Ghibli experience with exceptional animation and a story with emotional connection. You hardly note that this series is not directed by Miyazaki, rather it's an extension of Miyazaki senior's values and imagination in filmmaking.
Disclaimer: The images and/or videos used are not owned by Cinecelluloid. No copyright infringement intended.