The latest German historical action-drama series Barbarians narrates the story behind the battle of the Teutoburg Forest that took place in 9 AD between the Germanic tribes and the Romans. Created by Arne Nolting, Jan Martin Scharf, and Andreas Heckmann, this violent and exciting series is now streaming on Netflix.
The series follows the events prior to the battle when the mighty Roman empire was at its early imperial campaigns in Germanic territories. As history textbooks mostly refer about the Romans and its greatest military, any such events might not be widely known outside the European region. This further makes the series an interesting and enjoyable watch.
As expected, the German historical drama Barbarians introduces several Germanic tribes and chieftains who are now under some peace treaty with the Roman empire. Cherusci tribal chief Segimer had even presented his young son 'Ari' (later will be renamed as Arminius) as a tribute and also to prove his allegiance to the Roman empire.
Led by the new Roman general Varus, when the authoritarian rule by the Roman military increases hostility by forcing Germanic tribes to deliver more tax, food grains, and even slaves, different tribes were bound to join hands to fight the powerful Roman legions.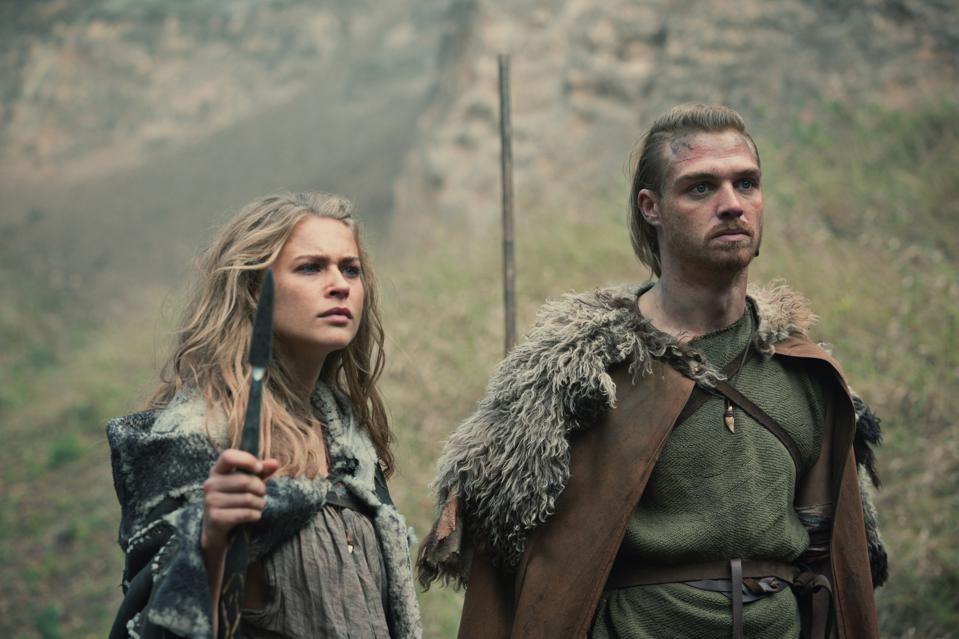 The story of Barbarians primarily focuses on the Cherusci tribe, and how young tribesman Folkwin and tribeswoman Thusnelda deliver a symbolic blow to the Romans that eventually turns bloody with the killing of Folkwin's family members. As the story progress, Folkwin and Thusnelda seek vengeance while Arminius is commanded by Varus to hunt down and kill Folkwin for his act of defiance.
Things take a turn when Arminius realizes his duty to his tribe and eventually manages not only to save many Germanic tribes but also to give a deadly blow to Varus and his army. In the end, Arminius leads Varus and three Roman legions into the Teutoburg Forest — and into history.
Is Netflix's Barbarians a good historical drama?
Yes, it's a decent period drama. Anyone who loves the likes of Vikings and The Last Kingdom or any other historical or prehistorical stories would definitely like Barbarians for its tight storyline and fast-paced narration that was nicely fit in just six episodes. However, if you compare storytelling, then this lacks a bit.
True to the nature of the Barbarians, the characters were ready to do anything, from sacrifices to betrayal and violent wars; there is a lot to keep us engaged. However, as far as characterization goes, they are too sketchy. We would have loved more layers to make them well-rounded with more personality to them.
Nevertheless, the use of the original language brings some level of authenticity to the story and characters. Moreover, Barbarians was not just about the final battle, but about everything that makes these Germanic tribes and how they join hands to defeat the Romans. In the end, it's good to learn about another event in history, even though it's not among the finest of historical dramas.
Historical drama Barbarians is now streaming on Netflix
Cast: Laurence Rupp, Jeanne Goursaud, David Schütter, Ronald Zehrfeld, Nicki von Tempelhoff, Bernhard Schütz, Eva Verena Müller, Sophie Rois, Gaetano Aronica, Nikolai Kinski, and Jeremy Miliker.
Streaming Platform: Netflix
Release Date/Year: October 23, 2020
Season 1, No. of Episodes 6
Where to watch Barbarians (2020) (Original Title: Barbaren)
Disclaimer: The images and/or videos used are not owned by Cinecelluloid. No copyright infringement intended.