The Binding (original title: Il legame) is a new Netflix horror film from Italy. In fact, it is a supernatural horror film, but it does not have enough chilling moments to make it interesting. The film is too generic with things such as demonic possession, a creaky old house, and some kind of curse associated with some evil force.
Directed by Domenico Emanuele de Feudis, the name of the film suggests of someone being possessed by some paranormal entity, or trapped by an evil force. Of course, this is not anything new in horror films – but we tend to expect some innovative approach in the effort to deliver a unique story in which The Binding fails to make an impact.
Movie plot for 'The Binding'
While visiting his remote countryside home with his fiancé Emma and stepdaughter Sofia, Francesco tries to keep things simple with his old mother and the would-be family. However, things soon start to turn mysterious as a malevolent curse grapples their lives by taking control of Sofia. Emma must find out ways to save her daughter from the evil spirit that seems to be related to the past of Francesco and his family.
Is 'The Binding' a good horror film?
We have watched numerous horror films with things like possessed child, exorcism, witchcraft, mysterious mansion, cult following, etc. But 'The Binding' does not explore much in these contexts although it had a great setup to bring something innovative to the screen.
[The Witch (2016) is indeed a great horror film with things like witchcraft, black magic, and possession.]
While everything in the story is predictable, the film takes a long time to build the storyline. It also does not have enough substance to flesh out its characters, even though the performances are decent enough. If there is anything the film lacks the most, then it is the story (and screenplay).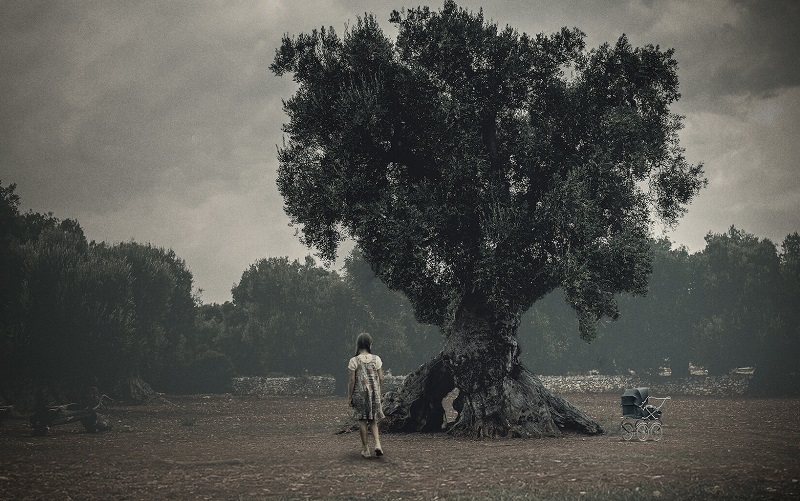 There are few scenes where the cinematography is amazing as for a few moments it allows us to visualize something really creepy, but then the story does not take us in that direction. Primarily, the horror film clichés rule The Binding that makes the film slow and disengaging.
'The Binding' is now streaming on Netflix
If you would still like to give it a go, you may watch the film on Netflix or any other streaming platform. Please let us know your feedback in the comment section below, or suggest other movies for us to watch and review.
Director: Domenico Emanuele de Feudis
Writers: Daniele Cosci, Davide Orsini, Domenico Emanuele de Feudis
Stars: Mía Maestro ("The Strain"), Riccardo Scamarcio ("John Wick: Chapter 2"), Michael C. Pizzuto, Federica Rosellini
Netflix Release Date: October 2, 2020
Disclaimer: The images and/or videos used are not owned by Cinecelluloid. No copyright infringement intended.