Netflix's psychological thriller THE PERFECTION is one of those movies that keep us thinking about which way it goes amid its unremitting suspense and thrill, until the final twist. The movie is a great example of embedding suspense, horror, and drama in an evenly balanced-script.
Director Richard Shepard's THE PERFECTION follows Charlotte, a star cellist, who gave up her artistic career in order to take care of her ailing mother. However, once her mother dies, she returns to the music school and the man who had given her the name and fame she had earned at such a young age.
There she meets another prodigy Lizzie, who has now taken her place and is known for her outstanding talent. By this time, with some kind of uneasiness in the air, we could see both Charlotte and Lizzie finding it all nice together with their common interest in classical music.
As they both go for a vacation, traveling through rural China, things start to take an ugly and mysterious turn. There is certainly something sinister in play, more than what we have so far seen in their companionship.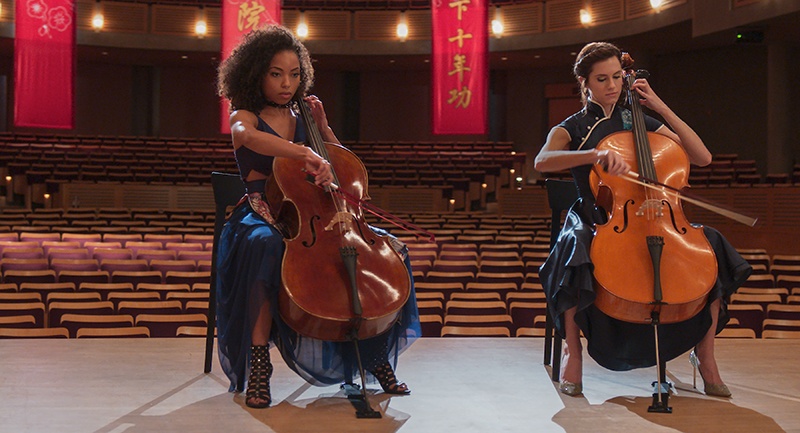 THE PERFECTION is indeed a film with the right amount of horror and thrill to make it engaging and effective. The filmmaker here very cleverly narrates a story with some interesting characterization with the expression of rivalry, romance, and revenge.
While most such films with a blend of multiple genres fail in justifying the motives or expressing varied emotions on screen, THE PERFECTION very beautifully manages to tell the story with few intelligent tricks towards the end.
The film is slick and fast-paced in an incredibly tightly written script. The writing is very well supported by the amazing performance of its lead cast. Allison Williams as Charlotte and Logan Browning as Lizzie are perfectly cast for this to be a nice grim tale.
THE PERFECTION – Watch the movie trailer
Starring: Allison Williams, Logan Browning, Steven Weber, Alaina Huffman, Mark Kandborg, and Graeme Duffy
Directed by Richard Shepard
Written by Richard Shepard, Eric Charmelo, and Nicole Snyder
Release Date/Year: May 24, 2019
Now Streaming on Netflix
Directed by Richard Shepard, the Netflix thriller THE PERFECTION is slick and fast-paced in an incredibly tightly written script.
Click To Tweet
Where to watch The Perfection (2018)
Disclaimer: The images and/or videos used are not owned by Cinecelluloid. No copyright infringement intended.