Trapped follows a young man Shaurya, who has just fallen in love with a girl and plans to marry her before she agrees for an arranged marriage.

However, he finds himself in a peculiar situation where he accidentally locks himself up in his new rented apartment in an isolated Mumbai high-rise.

To make the matter worse, his phone battery goes down and since the building is devoid of electricity, water, food, and even any other resident, he now must take extreme measures to survive.
Watch the Movie Trailer – 'Trapped'
This Vikramaditya Motwane directed film Trapped is a very good example of how new-age Bollywood filmmakers are taking bold steps in experimenting on different subjects.

The movie very wisely portrays the helplessness of Shaurya, as the National Award-winning actor Rajkummar Rao plays his role brilliantly in this one man's struggle-to-survive story.

Well, Trapped is nothing like Cast Away or 127 Hours, but it has its moments, and most importantly the director's effort in pushing the envelope by conceptualizing themes and scenarios around the city life.

Shaurya's struggle in life when he lives with other flatmates with almost no connection, and then his wish to marry his girlfriend and live separately, are all relatable.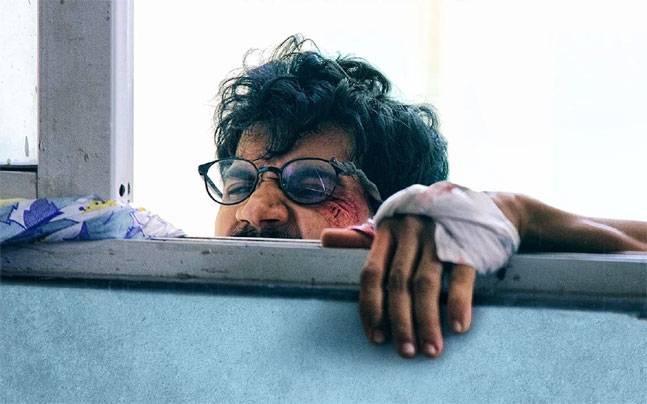 While the whole story of the film lies with his attempts to survive and even by overcoming his biggest fear or dislike, it also shows how the busy routine life of everyone has made all of us unconcerned, as we don't pay heed to things happening around us.

With minimal props, director Motwane heavily relies on a stellar performance from Rajkummar, and to the advantage, his regular-guy look makes it more believable. He certainly shines in Trapped, as realistic filmmaking in Bollywood takes a step further.

As you plan to watch this film, or if you have already watched, just think of the possibilities of surviving in a similar setup, even though it's in the middle of a bustling city, without food, water and electricity, and mobile phone. Trapped will certainly push you to think the worst forms of pain, fear, and terror.
Director: Vikramaditya Motwane
Starring: Rajkummar Rao, Geetanjali Thapa, Yogendra Vikram Singh
Genres: Thriller
Release Date/Year: March 17, 2017
Country: India
Language: Hindi
Streaming Service: Amazon Prime
Disclaimer: The images and/or videos used are not owned by Cinecelluloid. No copyright infringement intended.