Directed and written by Hirokazu Koreeda, and featuring Parasite's Song Kang-ho, the South Korean drama BROKER (Korean: 브로커) follows several characters who are somehow involved in 'the Baby Box'. Baby boxes are set up for people who are no longer able to provide for their babies, so anonymously giving them up. They are then adopted by others who are more affluent to take care of the babies. And a Broker is someone who finds new parents or guardians for those babies by making deals.
Official Synopsis for BROKER
One rainy night, a baby is left at the baby box facility. Sang-hyun and Dong-soo secretly take it home. However, the next day, So-young unexpectedly returns, looking for her baby Woo-sung. She decides to call the police when she finds out that her boy is missing. The two men's explanation that they took him to find suitable parents willing to adopt him is hard to believe, but with nowhere left to go, she decides to join their mission to find new parents for her boy.

Meanwhile, the police detective Su-jin and her subordinate detective LEE have been investigating the case for the past 6 months, waiting for the decisive moment when they can catch the duo in act.

This group of people, brought together by a baby box, set off on a journey that will lead to destinations they never expected.
Watch the trailer below:
About the filmmaker Hirokazu Koreeda
Director Hirokazu Koreeda, who won the Palme d'Or at the 71st Cannes Film Festival for his film SHOPLIFTERS in 2018, has proved his status as a world-class master. In films like NOBODY KNOWS, LIKE FATHER, LIKE SON, and OUR LITTLE SISTER, he has moved audiences across the world with his stories about various configurations of families. BROKER is also expected to touch audiences around the world with its sharp yet insightful look at a cross-section of society, and its warm humanism that emerges from an unexpected place.
Starring: Song Kang-ho, Gang Dong-won, Bae Doona, Lee Ji-eun, Lee Joo-young
Writer/Director: Hirokazu Koreeda (是枝裕和)
Cinematography: Hong Kyung-pyo
Release dates: May 26, 2022 (Cannes), June 8, 2022 (South Korea)
Country: South Korea
Language: Korean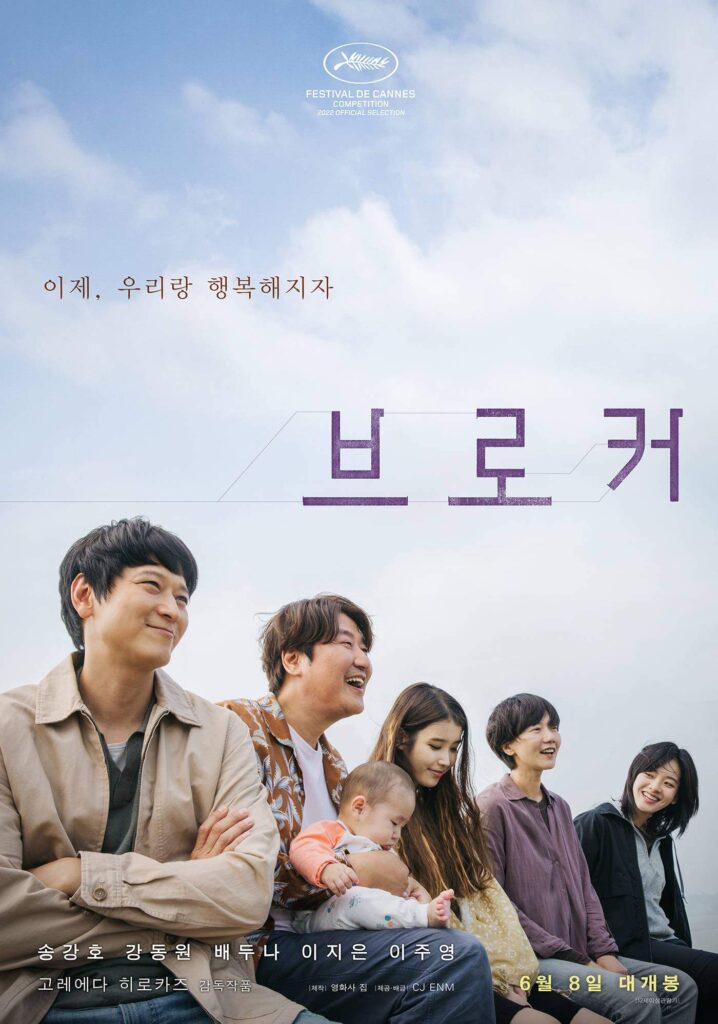 Where to watch BROKER (브로커)
Disclaimer: The images and/or videos used are not owned by Cinecelluloid. No copyright infringement intended.