Directed by Hestu Saputra, the upcoming Indonesian horror film "LORONG" is expected to be yet another shock-filled supernatural flick. While we are yet to have more details on the movie, the following sketchy plotline might give you some idea about the story.
The film seems to have an interesting plot in which a young mother MAYANG (PRISIA NASUTION) after giving birth to a baby hears the unfortunate news from her husband REZA (Winky Wiryawan) that her baby is dead. However, as a mother, she couldn't believe this and started looking for her baby in the hospital.
Dr. VERA who helped her giving birth even provides evidence to MAYANG that her child is no longer alive. Even then she doesn't want to accept the ill-fated news. For her, the truth is that her baby is still alive.
Looking at her desperation, everyone in the hospital including her husband starts believing that she has gone crazy. MAYANG feels that she is simply hallucinating, and she must wake up from this nightmare to hold her baby.
Let's watch the trailer of LORONG that looks terrifying.
In the Indonesian language, Lorong means a hallway or hall. So, the storyline has something to do with the hospital hallway. From the trailer itself, we can see some supernatural elements terrorizing MAYANG. So, will she be able to get her baby back? Or is everything just her imagination?
LORONG stars Prisia Nasution (The Curse), Winky Wiryawan (The Uninvited), Nova Eliza (Kafir: Bersekutu dengan Setan), Teuku Rifnu Wikana, Gesata Stella, Josephine Firmstone, David Santoso, and Ade Firman Hakim.
If you get to watch the movie, please let us know your feedback or write a short review for us.
NOTE: If the information in the post is not accurate, please help us in updating this post. You may drop us an e-mail or post your feedback in the comment section below.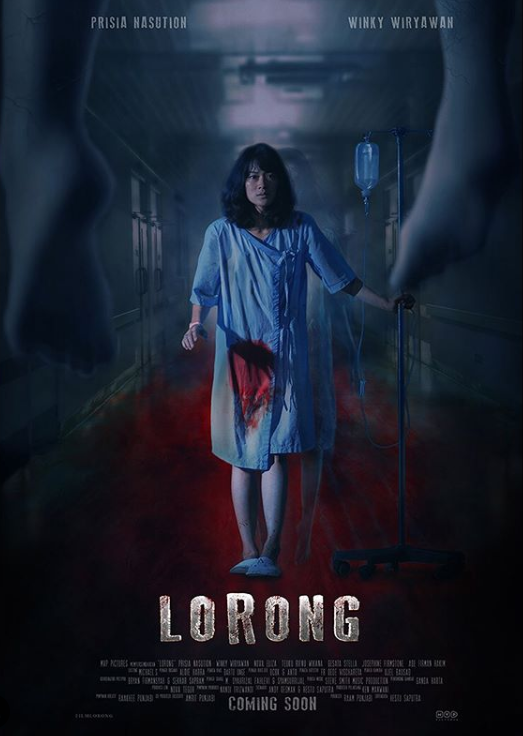 You might like to read about "Danur: I Can See Ghosts" and "KUNTILANAK."
Disclaimer: The images and/or videos used are not owned by Cinecelluloid. No copyright infringement intended.