I watched AKIRA in the theatre some two weeks back and since then I've been trying to find some time to write about this. Directed by the south master AR Murugadoss, who had also previously directed content-driven movies like Ghajini (2008) and Holiday, 'Akira' is yet another addition to his unique touch in the craft of filmmaking that's been engaging and thrilling for the audiences.
Well, I was kind of hooked to watching the film ever since its trailer was released that showed Sonakshi Sinha in a different avatar.
With 'AKIRA' it seems Sonakshi is all set to fill the void of an action heroine in Bollywood. For all the right reasons, it seems she finally got a script that solely revolved around her character, and Murugadoss — who had already directed her in 'Holiday' — yet again came up with one of the finest action flicks.
In a true sense, AKIRA is the debut film for someone like Sonakshi as films like 'Dabangg', 'Rowdy Rathore', 'R Rajkumar' and a few more no way added anything in terms of her acting skills.
Watch the movie trailer for AKIRA
The film follows the titular character 'AKIRA' – a young girl in a small town – who lives a happy life with her loving parents. Her life changes when she witnesses an acid attack on one of her college friends who refused the advances of a few stalkers. Very much affected by the incident, she became rebellious, and her father even taught her self-defense techniques. Unfortunately, she ends up on the other side of the law and spends three years in a remand cell.
When she returns and relocates to Mumbai for her higher studies, she again finds herself in the middle of another murder case, committed by a few corrupt police officers led by Govind Rane. The story after that is all about her struggle in different circumstances and how she manages to stand firm against all odds.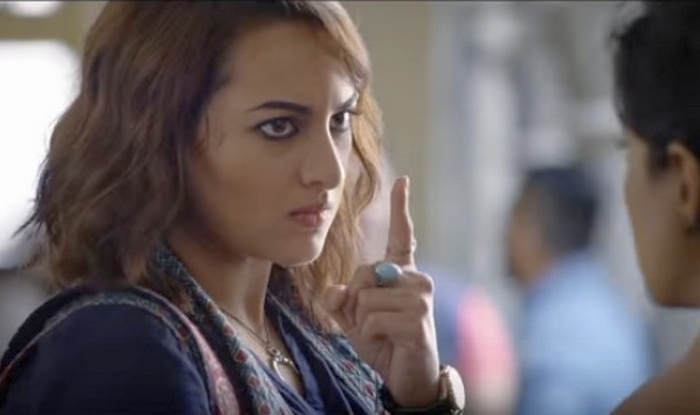 So primarily, the film prominently shows three characters in light: AKIRA – a brave and headstrong young woman; Govind (Anurag Kashyap) – a corrupt cop who does false encounters to earn money; and SP Rabiya Sultan (Konkona Sen Sharma) who represents the good side of our system and also another angle to a female-centric film. In fact, more than a female-centric, AKIRA is a character-driven thriller, although overall the film could have been sketched a notch better.
Nevertheless, if you love films like Dabangg or Wanted or Singham, you should watch AKIRA and it's no less than that action flicks. And, if you're looking more for a woman-centric film just like Kahaani and Queen then it's different and brings more to the screen where Sonakshi Sinha shines. You will certainly enjoy her breaking bones and kicking the butts of the bad boys. Her performance along with Anurag Kashyap's negative role proves their acting prowess, even though many of us know Kashyap is more known for his directorial ventures.
And for those of us who are wondering, if AKIRA is a remake of any south film – yes, you're right! AKIRA is a remake of the Tamil film "Mouna Guru" (2011), directed by Santha Kumar. So, Kumar is very rightly credited for the original story while Murugadoss for the adapted screenplay writer.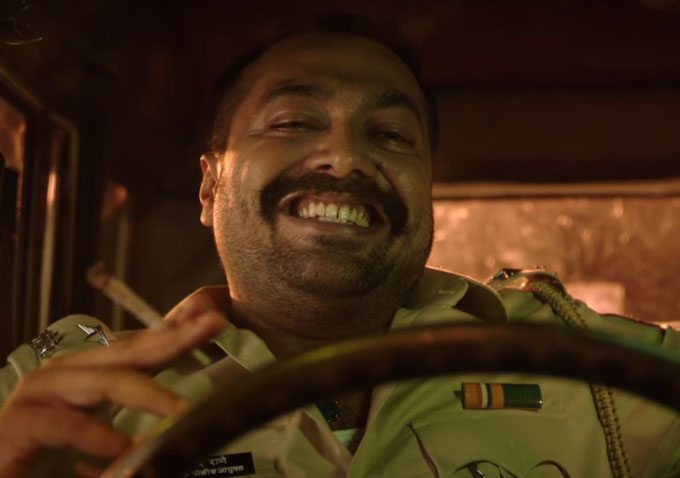 Genre: Action, Thriller
Direction: AR Murugadoss
Story & Screenplay: Santha Kumar
Additional Screenplay: AR Murugadoss
Additional Screenplay and Dialogues: Anurag Kashyap
Dialogues: Karan Singh Rathore
Cast: Sonakshi Sinha, Konkona Sen Sharma, Amit Sadh, Anurag Kashyap
Release Date/Year: September 2, 2016
Where to watch Akira (2016)
Disclaimer: The images and/or videos used are not owned by Cinecelluloid. No copyright infringement intended.