'Relic' is an upcoming horror film, directed by Natalie Erika James and starring Emily Mortimer and Robyn Nevin. Earlier screened at the Sundance Film Festival, 'Relic' is opening in theaters and VOD on July 10.
Let us catch the trailer here for 'Relic'
While the trailer does not give away much, first-time writer-director Natalie Erika James seems to have set the tone very clear for a terrifying spin to the usual haunted-house tale. The name of the film suggests some history behind the evil entity or the house that is the reason for trouble for the family on-screen.
'Relic' – Movie Synopsis
'Relic' follows a family's elderly mother Edna (Robyn Nevin) who mysteriously vanishes from her decaying country home. Her daughter Kay (Emily Mortimer) and granddaughter Sam (Bella Heathcote) rush to the remote family home, finding clues of her increasing dementia scattered around the house in her absence.
Just as strangely she disappeared, Edna returns to her home dirty and bruised with no interest in talking about where she was, as Kay and Sam keep wondering about her increasing volatile condition. Soon they realize that there is something sinister going on in their house and some evil force might be taking control of Edna.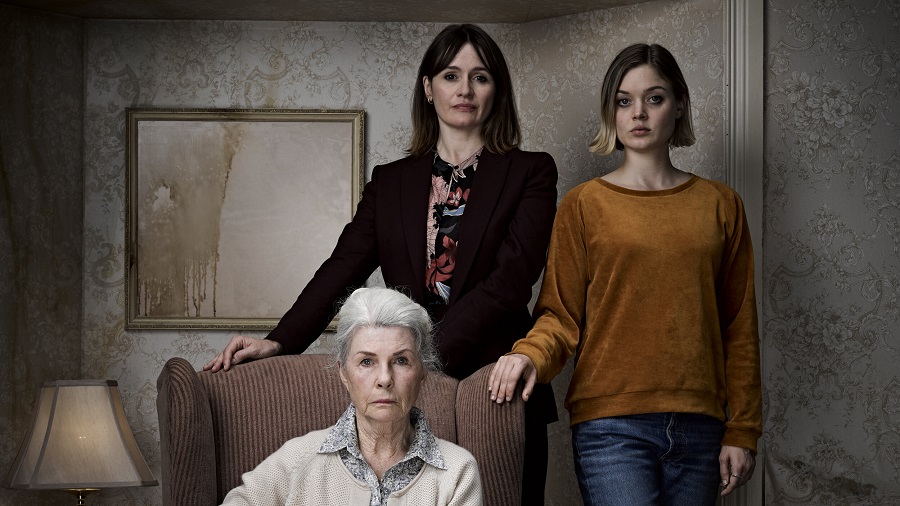 Considering some of the recent haunted-house movies, 'Relic' looks creepy with the very design of a claustrophobic set up, including the remote house in the woods. Moreover, we see that the story might progress slowly, focusing on the psychology of a person as they suffer from grief or loneliness.
Moreover, in the trailer, we do not see any jump-scare, and this is a good sign, to begin with. Sometimes, a slow-burning story or provocative horror film something in line with Jennifer Kent's Babadook (2014) or writer-director Ari Aster's classic look Hereditary (2018) would be terrifying and unnerving.
Directed by: Natalie Erika James
Starring: Emily Mortimer, Robyn Nevin & Bella Heathcote
Writers: Natalie Erika James and Christian White
Cinematographer: Charlie Sarroff
Sound Designer: Robert Mackenzie
Music by: Brian Reitzell
Release Date/Year: January 25, 2020 (Sundance); July 10, 2020 (United States)
Disclaimer: The images and/or videos used are not owned by Cinecelluloid. No copyright infringement intended.