For documentary film lovers, who are always keen to learn something new, documentary genre has been a go-to destination in many streaming platforms. And, when it comes to short documentary films, Netflix already has a few award-winning titles in its catalog.
If you are new to documentary shorts, please start with the Academy Award® winning documentary shorts like The White Helmets and Period. End of Sentence., as well as Academy Award® nominated titles like Life Overtakes Me, End Game, Heroin(e), and Extremis.
In the next couple of months, Netflix is adding three new documentary shorts to its existing collection all of which are sure to uplift and inspire.
The Claudia Kishi Club (July 10)
For many Asian American women (and other women of color), Claudia Kishi was the first time they saw themselves in popular media. A main character in the best-selling Baby-Sitters Club books, she was one of the only Asian Americans in the 80s-90s popular culture. Not only was Claudia a rare Asian American protagonist, but she also defied stereotypical portrayals of Asian characters: she was creative, popular, and (gasp!) bad at school. For readers who craved seeing themselves in the media they consumed—not as exotic others or token sidekicks, but as fully realized human beings—Claudia was a revelation.
As a blossoming artist, Claudia was a special role model for aspiring young creators—many of whom are now making groundbreaking work of their own. The Claudia Kishi Club features a charismatic cast of Asian American artists and writers including Yumi Sakugawa, Sarah Kuhn, and Phil Yu. With nostalgic readings, personal recollections, and DIY-style stop motion collages, this film is a timely and unique exploration of the importance of representation in media.
The Speed Cubers (July 29)
Speed Cubing, which is the competitive sport of solving a Rubik's Cube in mere seconds, has grown into a worldwide phenomenon in recent years. For nearly a decade in the sport, Feliks Zemdegs from Australia has reigned unchallenged as the king of cubers, the greatest of all time. That is, until now. The cubing world was stunned when an unknown challenger named Max Park from California took home the Gold medal in 2017 and emerged onto the global stage. Since then, Max's rise to the top has been swift and steady, save for one obstacle in his way – Feliks. The two have been trading wins and world records steadily, neither one able to truly dominate while the other still competes. But rather than developing into a bitter rivalry, Feliks and Max have instead grown their competitive relationship into a tender yet complicated friendship.
Max is highly autistic and his family has been using speed cubing as a means of therapy for his nascent social skills and emotional development. They would have never guessed that Max's biggest rival in speed cubing would become his biggest ally in his struggles with autism. Our story finds Max and Feliks on the threshold of another World Championship, both driven to win but both rooting for each other's success. Between the two friends, though, there can only be one champion. Who will it be? But perhaps more importantly, will their friendship survive the answer?
John Was Trying to Contact Aliens (August 20)
John Shepherd had a special mission in life: to make contact with aliens. Over the course of thirty years, John transformed his grandparents' home in rural Michigan into an incredible laboratory from which he broadcast music millions of miles into space. John Was Trying to Contact Aliens charts the rise and fall of this one-man SETI project, before opening up into a broader story about the human need for connection. Winner of the Short Film Jury Award: Nonfiction at the 2020 Sundance Film Festival.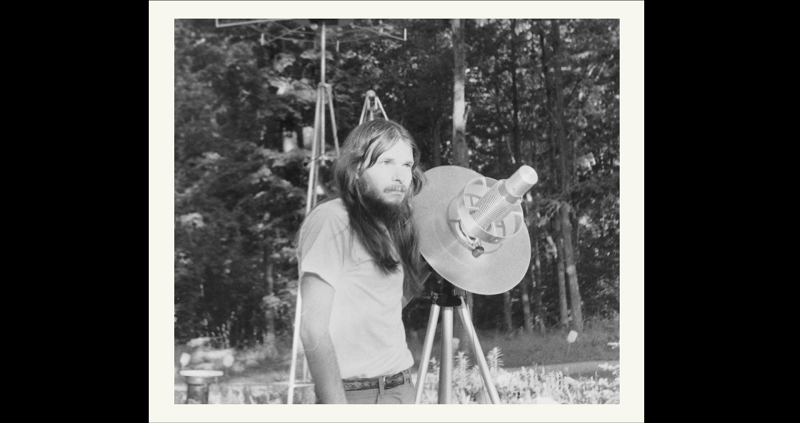 Additional titles in the original documentary shorts collection of Netflix include:
Long Shot
Zion
Ghosts of Sugar Land
Ram Dass, Going Home
Lessons from a School Shooting: Notes from Dunblane
Lorena, La De Pies Ligeros
Resurface
Birders
All in My Family
A Tale of Two Kitchens
Little Miss Sumo
After the Raid
The Trader (Sovdagari)
Out of Many, One
After Maria
A 3 Minute Hug
Ladies First
You can find Netflix's entire documentary short film collection at www.netflix.com/docshorts.
Note: This post is sourced from a Netflix press release dated June 24, 2020.
Disclaimer: The images and/or videos used are not owned by Cinecelluloid. No copyright infringement intended.