Director Martin Campbell's "MEMORY" follows Liam Neeson's character Alex Lewis, a skillful assassin, who seeks redemption and hence wishes to retire from his morally repressive job. He finds himself as a target when he refuses to slay a girl as it goes against his moral code. To save the girl and himself, he must hunt down and kill his employers first before they and FBI agent Vincent Serra (Guy Pearce) find him. But because of his memory loss brought on by Alzheimer's, he begins to doubt everything he does.
"Memory" is a usual Liam Neeson action film sans the charisma we have watched in many of his other thrillers, including the neo-noir Taken franchise (2008–2014), The A-Team (2010), Unknown (2011), A Walk Among the Tombstones (2014).
The actor turns 70 this year and he continues to explore this genre which is good but in the absence of any uniqueness in the storyline of "Memory," we find the experience to be too monotonous.
Even though it's the Hollywood remake of the 2003 Belgian crime drama "The Memory of a Killer," it makes no attempt to emphasize Liam Neeson's role or any other side characters, which makes it less interesting to watch.
The movie generally veers away from the stereotypical machismo traits and tries to add depth by using numerous characters and a morality-focused perspective, but it never really takes off and keeps cruising for long.
Overall, Neeson gives a passable performance in terms of acting and action, but the tale itself doesn't really give him much to work with in terms of developing the character as a whole. He was outstanding in a few of those dramatic moments, but there weren't enough of them to make a significant difference.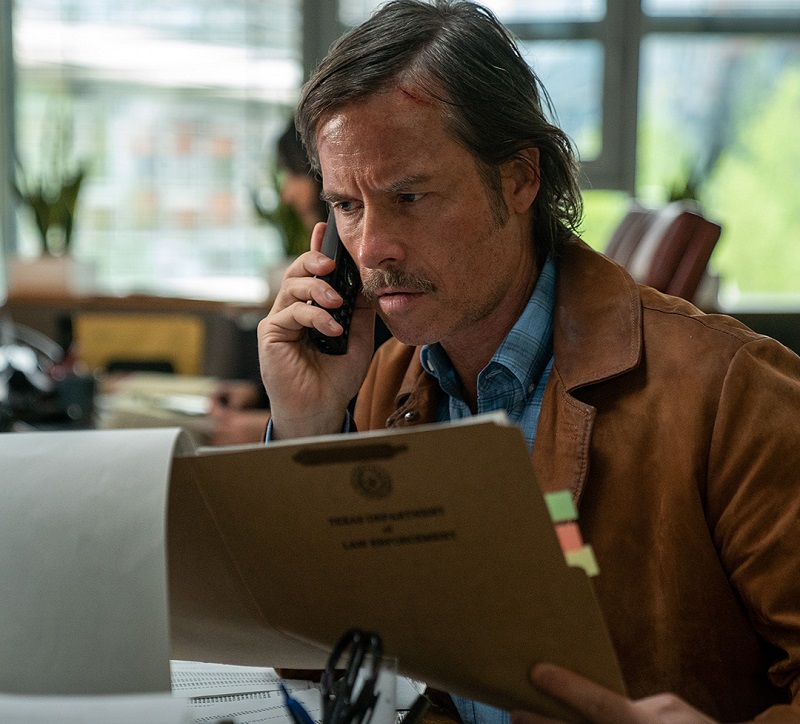 The same is true for Guy Pearce who as we all know was fantastic in Christopher Nolan's fascinating thriller "Memento," in which he played a guy with a memory problem similar to "Alex" but that was denser, and as viewers, it was easy for us to connect with the character and his condition.
Besides, Monica Bellucci has her presence felt as the evil girl in the shadows. She portrays a businesswoman who employs a hitman to murder potential witnesses who could implicate her son in sex crimes.
"Memory" Streaming on Amazon Prime Video
"Memory" (2022) Movie Credits
Genre: Action, Thriller, Crime
Director: Martin Campbell
Screenplay by Dario Scardapane
Cast: Liam Neeson, Guy Pearce, Monica Bellucci, Taj Atwal, Ray Fearon, and Harold Torres.
Cinematography: David Tattersall
Release date: April 29, 2022
Where to watch "Memory" (2022)
Disclaimer: The images and/or videos used are not owned by Cinecelluloid. No copyright infringement intended.