Featured earlier at the 74th Cannes Film Festival (in July 2021) in the Out of Competition category, the Korean disaster thriller Emergency Declaration (비상선언) follows an unprecedented incident when an aircraft is forced to declare an emergency in the wake of a bioterrorist attack.
Synopsis
In-ho (SONG Kang-ho), a seasoned top police detective, gets a tip about a man threatening a terrorist strike on a plane. He starts looking into it and finds that the suspect has indeed gotten on aircraft KI501 to Hawaii. Jae-hyuk (LEE Byung-hun) decides to travel to Hawaii despite his fear of flying for the sake of his daughter's health. At the airport, he is distracted by a strange man who hangs around, menacingly speaking to them.
Flight no. KI501 departs Incheon Airport for Hawaii but soon after a man dies for mysterious reasons after developing strange symptoms. Chaos and fear swiftly spread both on board the aircraft and on the ground. To discover a means to land the plane after hearing this news, Transport Minister Sook-hee (JEON Do-yeon) establishes a counterterrorism task team and organizes an emergency conference.
Starring: SONG Kang-ho, LEE Byung-hun, JEON Do-yeon, KIM Nam-gil, YIM Si-wan, KIM So-jin, PARK Hae-joon
Genre: Disaster Thriller
Writer/Director: HAN Jae-Rim
Country: South Korea
Release Date: August 3, 2022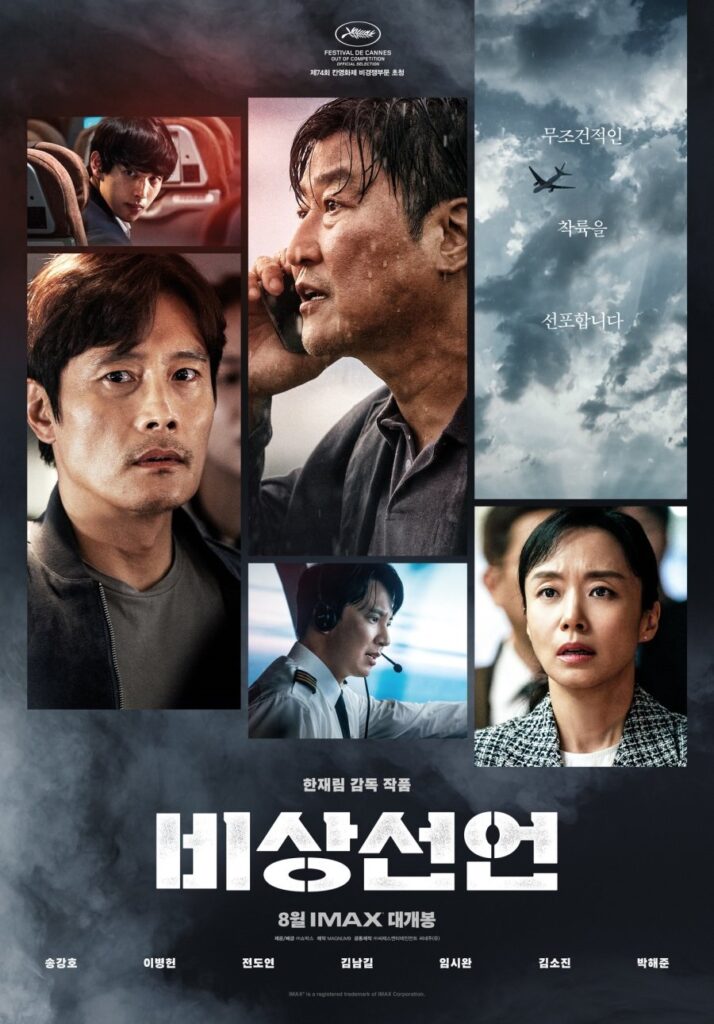 Where to watch Emergency Declaration (2022)
Disclaimer: The images and/or videos used are not owned by Cinecelluloid. No copyright infringement intended.