This French-language biographical crime drama portrays the real-life tale of gangster Jacques Mesrine. 'Killer Instinct' is the first part of a sturdy two-part series.
Directed by Jean-François Richet, the first part of the film is based on the autobiographical book L'instinct de mort (Killer Instinct) by the gangster. The second part – Mesrine: Public Enemy Number One – is more into his criminal career after his escape from prison with many more scary yet fascinating moments of his life.
All those who love this crime or gangster genre of film, may or may not find this on a par of "The Godfather" (Francis Ford Coppola), which is certainly now a reference point for many filmmakers of this genre. Nevertheless, both the parts of Mesrine are very much acceptable, considering the celebrated and histrionic criminal lifestyle of the character in play.
Mesrine Killer Instinct Trailer – Trailer
Coming to the storyline, Jacques Mesrine was a famous French bank robber, murderer and kidnapper, who was known to escape from high-security prisons and who spent his final moments as a fugitive before finally being gunned down by a special task force. As per the critical view of this movie, the majority of critics find the acting of Vincent Cassel, as Mesrine, as one of his finest performances till the date.
Vincent, one of France's top actors and who has won a César for his work, is the fitting choice for this role. He is simply electric in his portrayal of a notorious, horrible, and unsympathetic yet epic character.
Mesrine was not just another gangster or robber, he was very media savvy with his self-styled philosophy of life that never respected law of the land, rather he enjoyed his publicity as one of the most celebrated public figures of the 1960s and 70s France.
The film is all about his life, lifestyle, friendship, and relationships. At the end of the first part, you will not only find that it has transcended your expectation but also set yet another benchmark in the art of filmmaking. The second part, too, carries forward the impression of an anti-hero persona until the life of the celebrity criminal ends with a bloody circle.
Cast: Cecile De France, Elena Anaya, Gerard Depardieu, Gilles Lellouche, Roy Dupuis, Vincent Cassel
Genre: Biography, Crime
Directed by Jean-François Richet
Release Date/Year: 22 October 2008 (Part One), 19 November 2008 (Part Two)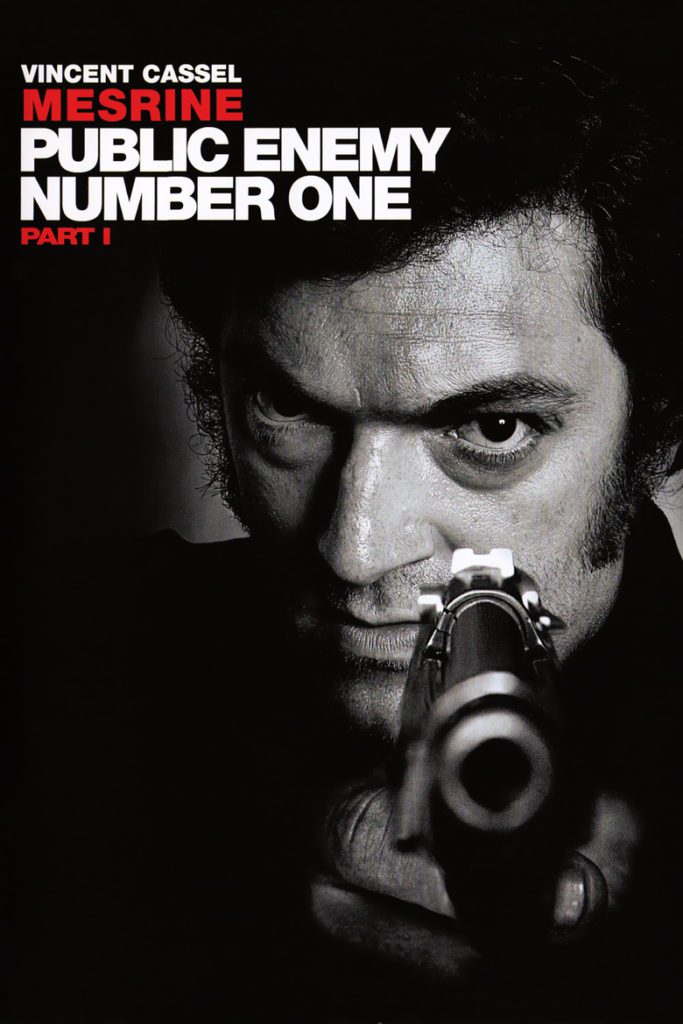 Where to watch Mesrine: Public Enemy #1
Disclaimer: The images and/or videos used are not owned by Cinecelluloid. No copyright infringement intended.