Short Films
Read about many award-winning international short films with inspirational and innovative stories.
November 21, 2018
Last updated on November 23rd, 2018 at 07:29 pm"One Small Step" is an amazing animated short film of just 7 minutes length that has captured a child's emotion, imagination and dreams. No, this short film is not produced by any of the big animation studios like Disney or Pixar, yet the film pulls us to […]
Read More
June 18, 2018
Directed by Canadian filmmaker Trevor Jimenez, who is also working in Pixar, Weekends follows a young boy who shuffles between the homes of his recently divorced parents. Set the 1980's Toronto, the film is a hand-drawn animated film. The film is animated and presented in such a way that it brings out emotions and the […]
Read More
December 8, 2017
In a Heartbeat is one of the ten shortlisted animated short films for 2018 Oscars. Created by Esteban Bravo and Beth David, and produced at Ringling College of Art and Design, the film is now loved by many for its sweet message of love and friendship. In a Heartbeat follows Sherwin, a middle school boy […]
Read More
October 27, 2017
An Azerbaijani-Russian co-production, the short film The Last One  (ORIGINAL TITLE: SONUNCU) tells the story of a the last living World War II veteran who now lives in solitude away from the hullaballoo of the town with no specific interest it seems, but to save his memories while gazing at the behavior of a very […]
Read More
June 19, 2017
A.J. Briones' The Smiling Man is one of those few horror short films that has achieved cinematic excellence in every aspect. With just a run time of 7 minutes, the film is a visual treat for the horror movie buffs. First of all, I must make it clear that The Smiling Man is not for […]
Read More
June 13, 2017
Last updated on June 19th, 2017 at 09:54 pmI just watched this 10 year old short horror film The Thing in the Corner on YouTube and it's really good. In the film a young lady named Paula in a mental hospital tries to convince the doctor that she sees monsters. When it comes to horror shorts […]
Read More
April 13, 2017
Last updated on June 12th, 2017 at 11:52 pm 'The Inuring' is an anti-bullying short film exploring the divide between two sisters. The Inuring tells the story of Aleisha, an eighteen-year-old girl who shares the family home with her twenty-five-year-old sister Claudette. Ever since their Father passed away three years ago, the rift between the […]
Read More
March 31, 2017
Last updated on June 13th, 2017 at 08:24 pm I remember one of my high school days, when me and few of my friends, while playing cricket – adjacent to a watercourse – found the burial of a dead body whose hands and one leg were clearly visible above the ground. That was terrifying for […]
Read More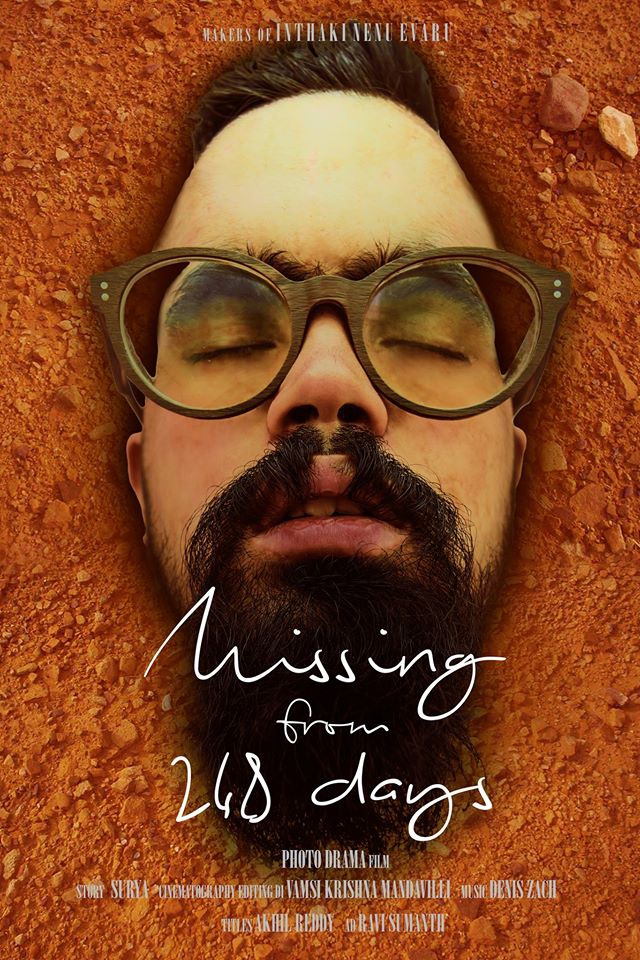 March 24, 2017
Last updated on June 13th, 2017 at 10:03 pm Missing for 248 Days is a fantasy thriller that keeps you guessing till the end. In fact, a friend of my suggested this short film this morning which I find pretty interesting, considering the idea and the indie nature of the film. The film is produced […]
Read More
November 17, 2016
Last updated on June 17th, 2017 at 09:06 pm Burnt Fish Fingers (Swiss title Angebrannte Fischstabchen)  is the screen adaption of a short story by Swiss author Milena Moser from her book "Gebrochene Herzen oder Mein erster bis elfter Mord", directed by Bettina Setz. A young woman drives home from work late in the evening and […]
Read More
Copyright © 2019 Cinecelluloid - A website about films, latest movie news, movie reviews, movie releases, TV series, must watch films, movie trailers, upcoming movies, Hollywood, Bollywood, international films and more.
Powered by
WordPress
|
Bootstrap Themes