Movie Trailers
Watch all the latest movie trailers, teasers, previews and learn more about many current and upcoming movies and TV shows.
December 8, 2017
Last updated on June 25th, 2018 at 10:39 amThe Jurassic World: Fallen Kingdom movie trailers shows scores of dinosaurs running wild as the erupting volcanos continues to destroy their habitat. The trailer looks promising with familiar characters on screen, including Chris Pratt's Owen Grady and Bryce Dallas Howard as Claire Dearing – the park's former […]
Read More
December 7, 2017
Studio Ponoc's debut animated film Mary and The Witch's Flower promises high with Studio Ghibli marks all over. The first English language trailer of the film released recently shows glimpses of Ghibli magic that we have experienced over the years.   Based on British author Mary Stewart's 1971 children's book The Little Broomstick, Mary and […]
Read More
December 6, 2017
Set for a 2018 release, Jennifer Lawrence's upcoming thriller Red Sparrow is an adaptation of the novel of the same name. The trailer was out recently that introduces the Russian prima ballerina Dominika (Lawrence) who finds herself in a training academy for Russian spies, after she hurts her ankle that ended her career. What we […]
Read More
October 6, 2017
Starring Julia Roberts, Owen Wilson and Jacob Tremblay in prominent characters, Stephen Chbosky's WONDER is all set for November 17 release. Based on the novel of the same name by R.J. Palacio, the movie tells the inspiring story of a young boy August "Auggie" Pullman who has a rare medical facial difference. The books by […]
Read More
July 15, 2017
Focus Features and Joe Wright bring this thrilling and inspiring true story that is based on a crucial chapter in the beginning of World War II. Winston Churchill, soon after becoming the British Prime Minister faces the dilemma to either appease the Nazi Germany or stand against them. It was a critical time for the […]
Read More
June 21, 2017
Arjun Rampal plays the real-life gangster-turned-politician Arun Gawli in the upcoming film Daddy. The trailer shows glimpses of his ruthlessness as one of India's most-feared gangsters of 80s and 90s, when the city of Mumbai was infested with extended organized crime network. Co-written and directed by Ashim Ahluwalia, Daddy takes you to the streets of […]
Read More
June 19, 2017
Last updated on January 14th, 2018 at 10:32 pmThe first trailer of the upcoming adventure thriller Jungle is here. Starring Daniel Radcliffe, Thomas Kretschmann and Alex Russell, the trailer looks thrilling. Directed by Greg McLean, the film is based on the book by Israeli adventurer Yossi Ghinsberg, in which he recounts his experiences in the […]
Read More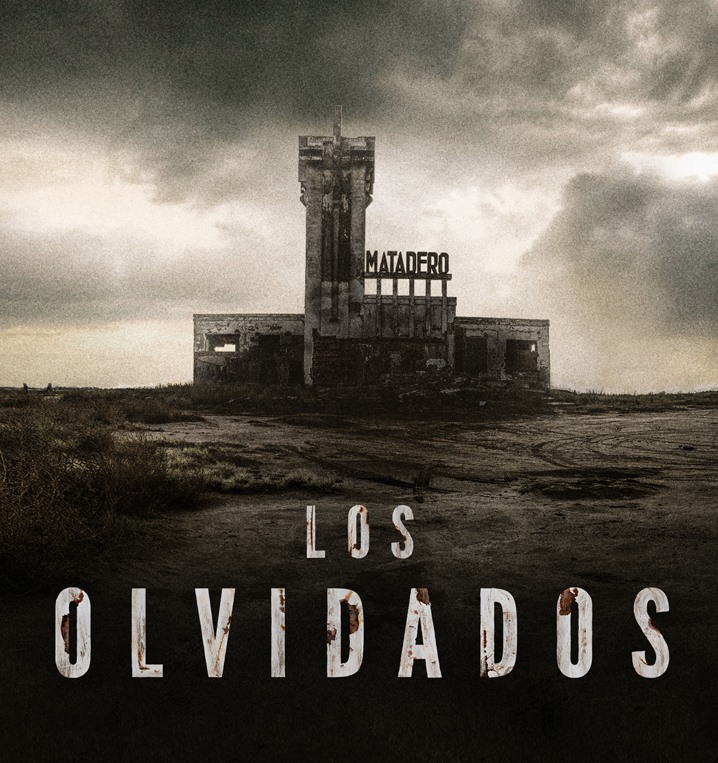 June 7, 2017
Last updated on June 12th, 2017 at 05:29 pm Shot in the ruins of Epecuen, Argentina, What the Waters Left Behind is an upcoming horror film directed by Onetti Brothers (Luciano and Nicolás Onetti). The official trailer of the film was recently released that gives you glimpses of the ruins of the town, giving details […]
Read More
June 1, 2017
Last updated on June 12th, 2017 at 09:14 pm "Half to Death" is said to be another promising addition to the list of Blumhouse horror films. Reportedly, the makers have pushed back "Insidious: Chapter 4" for the next year while this film directed by Christopher Landon (Paranormal Activity: The Marked Ones) will be released in […]
Read More
May 1, 2017
Last updated on June 12th, 2017 at 09:52 pm Brutal, notorious, legendary – these are the adjectives you see the makers use for Britain's most violent fighter Lenny McLean. The biopic 'My Name Is Lenny', as it seems from the trailer will show Lenny in his late 20s or 30s and his jump to fame […]
Read More
Copyright © 2018 Cinecelluloid - A website about films, latest movie news, movie reviews, movie releases, TV series, must watch films, movie trailers, upcoming movies, Hollywood, Bollywood and international films and more.
Powered by
WordPress
|
Bootstrap Themes