Movie Trailers
Watch all the latest movie trailers, teasers, previews and learn more about many current and upcoming movies and TV shows.
February 2, 2019
The trailer for one of the much-anticipated films of 2019 'Unplanned' is finally here. Based on the autobiographical book by Abby Johnson, the film narrates the story of the pro-life activist, highlighting the issue of abortion in United States. Directed by Chuck Konzelman and Cary Solomon, 'Unplanned' follows the life of Abby Johnson when she […]
Read More
January 10, 2019
Upcoming Bollywood film 'Gully Boy' starring Ranveer Singh and Alia Bhatt in which Singh plays a street rapper looks impressive as the actor himself has a passion for rapping even before joining the film industry. Scheduled for a February 14 release, this Zoya Akhtar-directed film 'Gully Boy' would certainly be different as the Hindi film […]
Read More
January 8, 2019
Last updated on January 20th, 2019 at 01:46 amNetflix Original movie 'Close' follows a female bodyguard Sam (Noomi) tasked to protect her rich heiress who is under attack from some unknown threats. Noomi Rapace plays the role of a badass bodyguard in this upcoming Netflix Original action thriller 'Close'. In her attempt to protect her […]
Read More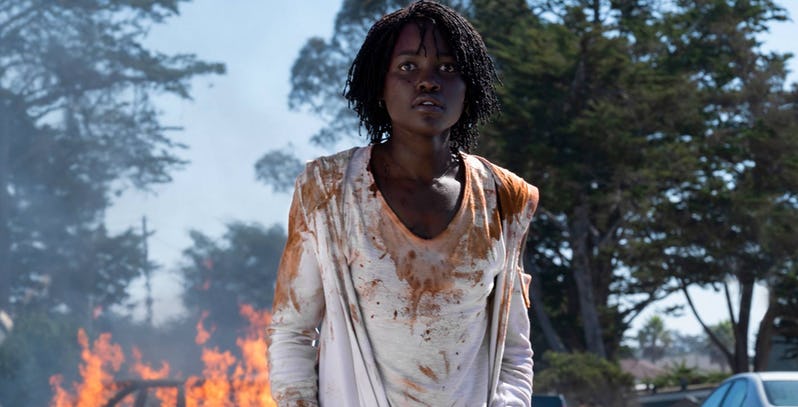 December 27, 2018
Academy Award winner Jordan Peele is all set to scare the audience with his latest offering 'Us' – a truly terrifying plot, as we can sense from the trailer. Peele has already garnered a great fan following with his earlier psychological horror thriller 'Get Out', indeed a provocative, social-conscious horror film. Jordan Peele's 'Us' is […]
Read More
October 18, 2018
The Keanu Reeves starrer science fiction thriller REPLICAS has dropped a new trailer, one year after the release of the first trailer. Even though it sounds strange of this kind of delay, at least this makes it clear that the film is alive and will soon hit cinemas. Let's watch the new trailer which looks […]
Read More
October 18, 2018
Is DESTROYER going to be the best film of Nicole Kidman's career? Well, we cannot say at this point of time, as we've not watched the film. The film is now doing its rounds in festivals and will have its limited release on December 25, 2018. Just now we saw the trailer, and this seems […]
Read More
October 16, 2018
What they say – 'If an exorcism is not completed, evil will find a new vessel.' So, here is the new horror film THE POSSESSION OF HANNAH GRACE that involves exorcism and what happens when the ritual goes wrong and kills the titular character Hannah. Directed by Diederik Van Rooijen, the trailer of the films […]
Read More
October 16, 2018
French filmmaker Claire Denis brings this deep space voyage HIGH LIFE with a much complex subject line as the trailer leaves no clue of what we might expect in the film. What we see in the trailer is that a father and daughter live aboard a spacecraft, in complete isolation – and probably explores more […]
Read More
October 14, 2018
Last updated on October 27th, 2018 at 11:52 pmThe cast of action flick "The Raid" reunites in this exciting upcoming Netflix action film The Night Comes for Us. The film all set to be available for streaming from October 19, 2018. PLOT: An elite triad assassin must protect a young girl during a massacre while […]
Read More
October 6, 2018
Last updated on November 20th, 2018 at 02:23 pmWarner Bros. just dropped another trailer of the much-awaited AQUAMAN slated for a December 21 release. This one seems cool and gives us glimpses of the origin story. Looking at this and the previous extended trailer, the film is expected to do really well and hopefully DC and […]
Read More
Copyright © 2019 Cinecelluloid - A website about films, latest movie news, movie reviews, movie releases, TV series, must watch films, movie trailers, upcoming movies, Hollywood, Bollywood, international films and more.
Powered by
WordPress
|
Bootstrap Themes