Movie Reviews
Read movie reviews of some of the latest films. You can find both critical comments as well as audience reviews on several movies.
July 8, 2018
This Netflix movie Calibre, starring Jack Lowden and Martin McCann in the lead, introduces us to a hunting expedition in Scotland that goes wrong with a troubling turn of events. Directed by Matt Palmer, the film is dark, gripping and certainly a must-watch. Calibre is the kind of movie that teaches us to face the […]
Read More
June 30, 2018
THE FOREST is an American supernatural horror-thriller film based on the disreputable Japanese suicide forest known as Aokigahara. However, it never delves deep into the story behind the forest but the tale of twin-sister – one of whom is missing in the forest. There are few documentaries on the infamous suicide forest in Japan and […]
Read More
June 24, 2018
The dinosaurs are back with Jurassic World: Fallen Kingdom (Directed by J. A. Bayona), a sequel to the 2015 reboot of the original franchise, with a promise to have a sequel. If we look at the franchise as a whole, this is not the best of the lot; Jurassic World was comparatively much better than […]
Read More
June 15, 2018
Netflix original anthology Lust Stories is an attempt to present the forbidden emotion 'lust' just as a regular human need, and doing so casts light on Indian society and its moral complexities. While depicting lustfulness, this movie certainly does not have to be any soft-porn or erotic in nature. It's more to do with human […]
Read More
June 3, 2018
I was looking for some Liam Neeson kind of slick action thriller and got this ultra-violent crime thriller DARC, now streaming on Netflix. Director Julius R. Nasso brings this action-packed, blood soaked revenge crime thriller that goes with the likes of Taken film series or Keanu Reeves starrer John Wick series. DARC is actually dark […]
Read More
June 3, 2018
With Love Per Square Foot, Netflix ventures into Hindi film industry to draw Indian audience with what they like the most – Bollywood clichéd Rom Com. Well, I say this in a positive note, as most of Indians see life in a prism of happiness all-around. This film is full of emotion, love, romance and […]
Read More
June 2, 2018
French director Coralie Fargeat's debut feature film Revenge is surprisingly stylish and slaughterous with a thrilling premise. It is an out-and-out revenge drama involving three men and a woman-who survives a near-death to hunt those three who put her into a mess. Well, it's one of those survival thriller where you know that the lead […]
Read More
May 20, 2018
You Get Me, a Netflix Original produced by Awesomeness Films, is a romantic-psychological thriller involving a love triangle that takes a wrong turn with few uninspiring characters. Before we move to review the film or give more details of the storyline, let's make it very clear that this movie caters to the young college-going kids, […]
Read More
April 25, 2018
Netflix's Spanish sci-fi film Orbiter 9 follows a young woman Helena (Clara Lago), who is alone in a spaceship spending 20 years of her life since the day of her birth. Assigned with some secret mission by some unknown agency, her parents abandoned the ship, as a technical malfunction left them with no choice but […]
Read More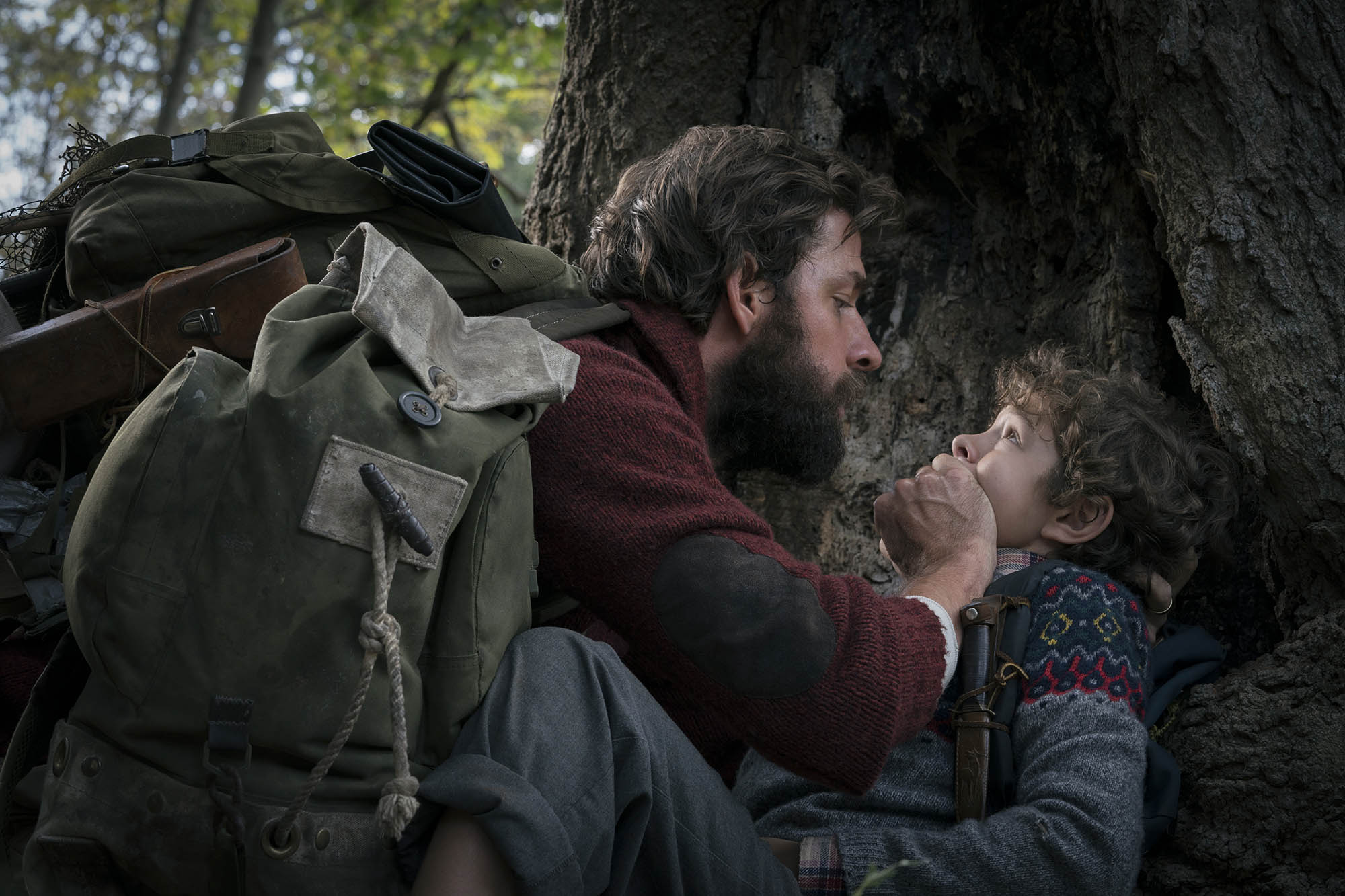 April 20, 2018
A Quiet Place, set in a post-apocalyptic earth, deals with dreadful alien creatures those are now danger to the remaining human population, who are struggling to survive by turning quiet to everything. Yes, you make any sound and you're a gone case. Those aliens use sound to track and kill humans. Emily Blunt and John […]
Read More
Copyright © 2018 Cinecelluloid - A website about films, latest movie news, movie reviews, movie releases, TV series, must watch films, movie trailers, upcoming movies, Hollywood, Bollywood and international films and more.
Powered by
WordPress
|
Bootstrap Themes