Movie Reviews
Read movie reviews of some of the latest films. You can find both critical comments as well as audience reviews on several movies.
November 18, 2018
Indonesian horror film "May the Devil Take You" (original title: 'Sebelum Iblis Menjemput') from the director Timo Tjahjanto ("The Night Comes for Us") is a mixture of all kinds of horror movies. While the movie has many horrifying moments filled with gore and jump scares, it never really comes out strong because of an unimpressive […]
Read More
November 14, 2018
David Mackenzie and Netflix's historical drama the "Outlaw King" is one of those movies which may not be factually accurate yet enjoyable, although falls short of an epic. Chris Pine stars as "Robert the Bruce" in this medieval story of Scotland and England, and primarily follows the First War of Scottish Independence against England. The […]
Read More
October 27, 2018
Straightway, let's make it clear here that Netflix's "The Night Comes for Us" is the bloodiest fight movie we have seen lately. Well, while this is an amazing movie, we can only recommend this to those of us who are into this genre and have stomach to watch such ultra-bloodshed action fest. The film has […]
Read More
October 18, 2018
Director Shanker Raman brings a supremely talented cast and a realistic dark story based on the modern, yet one of the darkest corner of the Indian national capital region Gurgaon. Located adjacent to India's capital New Delhi, Gurgaon today is known for high-rise structures, housing scores of multinational companies but also infamous for its crime […]
Read More
October 15, 2018
Errementari Movie Plot The Spanish horror film ERREMENTARI: THE BLACKSMITH AND THE DEVIL, based on Basque folklore, follows a brutal blacksmith who captures and tortures a demon he blames for his misery, but when a trespassing orphan girl – unaware of the danger – releases the demon, they now must face the grave consequences. Paul […]
Read More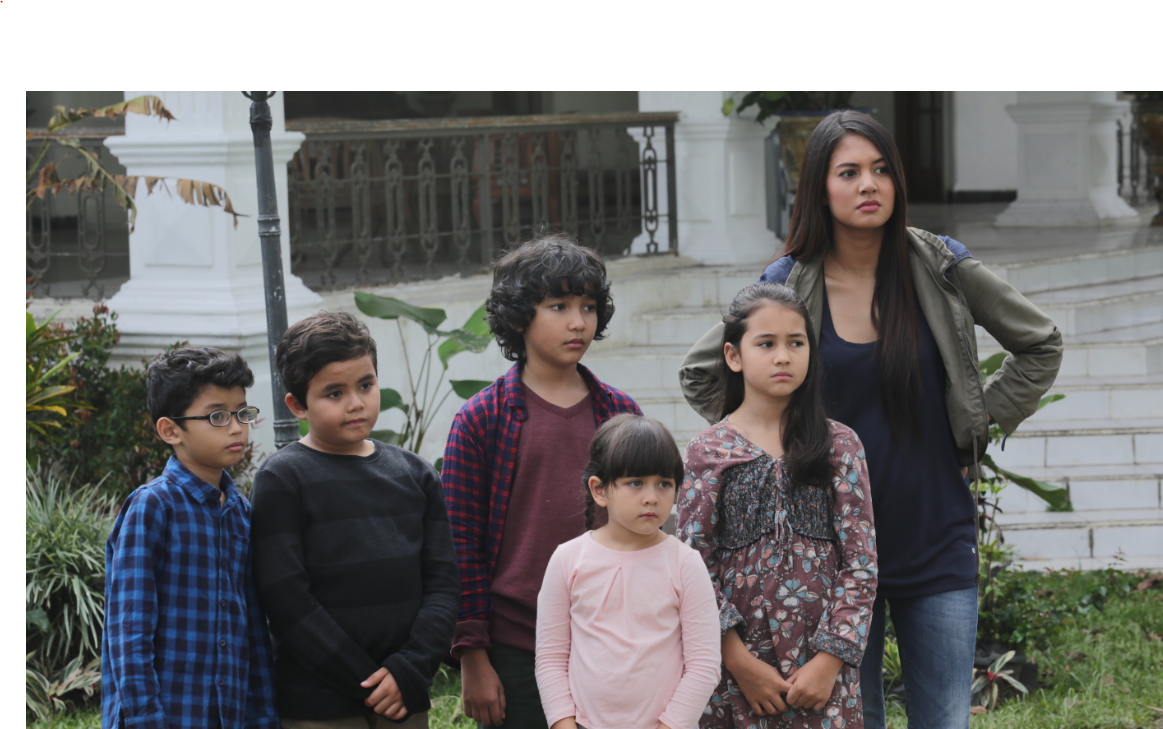 October 14, 2018
Indonesian horror film KUNTILANAK follows five orphans who plan to go on an adventure inside a nearby haunted house driven by their wish to win a reality show contest. Once they visit the house to prove that the story of an evil entity is real, they soon find themselves hunted by some ancient ghost living […]
Read More
October 14, 2018
Netflix's horror film APOSTLE narrates an early 20th century story of a religious cult and the heroics of an opium addict Thomas Richardson (Dan Stevens) who sneaks into a remotely located island cult to rescue his sister but uncovers many evil secrets. Writer and director of "The Raid" franchise, Gareth Evans brings this classic horror […]
Read More
October 11, 2018
Karwaan (कारवाँ) in Hindi language means a group of people on a journey. The film very aptly justifies this name by introducing and following three characters, who are completely unique in their nature, but they are together in a journey of self-discovery. The film directed by Akarsh Khurana, who was directing his second feature film, […]
Read More
October 6, 2018
Pieter Kuijpers' World War II biographical drama RIPHAGEN: THE UNTOUCHABLE follows one of the most infamous characters in Dutch history – Andries Riphagen, who helped Nazis in finding Jews thereby betraying his own countrymen. Soon after I watched the Ben Kingsley and Oscar Isaac starrer OPERATION FINALE and another Dutch movie THE RESISTANCE BANKER, this […]
Read More
October 6, 2018
OPERATION FINALE is a true story based on the 1960 covert operation by Israel intelligence agency to track down one of notorious Nazis – Adolf Eichmann. The film, starring Oscar Isaac and Sir Ben Kingsley, is emotional, gripping and true to the core, when we think about Holocaust, and Israel and the Jewish people in […]
Read More
Copyright © 2019, Cinecelluloid - A website about films | All Rights Reserved.
Powered by
WordPress
|
Bootstrap Themes