Movie Reviews
Here is a review of the film.
May 15, 2013
This 2012-released 3D animated fantasy adventure flick "Rise of the Guardians" is an entertainer for kids with a message to believe in for all good things.   Based on the book series The Guardians of Childhood (by children's book author William Joyce), this is truly an epic adventure with great animation and cinematic excellence.   […]
Read More
May 5, 2013
Be it a TV series like Miami Vice and Crime Story or movies like Thief, Manhunter, The Last of the Mohicans and Heat, director Michael Mann has already been known in Hollywood before the release of The Insider in 1999. Based on the true story of a 60 Minutes segment about tobacco industry whistleblower Jeffrey Wigand, […]
Read More
May 4, 2013
Well, here is a film that gives you a wholesome entertainment with an amazing thrill ride. Even though predictable most often, this 1997-released Face/Off starring Nicolas Cage (as Castor Troy) and John Travolta (as Sean Archer) is simply the best when it comes to movie making in style. Isn't it interesting to watch two accomplished actors […]
Read More
February 24, 2013
Released on 2011 Here comes a pensively intense overacting by none other than Nicolas Cage. J. Nonetheless, Drive Angry is one classy action flick like those of the Ghost Rider that doesn't waste much of your time and takes you into a 1 hr. 44 min ride with guns, gore, tits and unending violence.    […]
Read More
February 23, 2013
  There are a very few movies which grip you with their intriguing drama even though shot in a single set. 'BURIED' is just the right example that holds you up with all thrill and moments of anxiety when Paul Conroy (played by Ryan Reynolds) finds himself inside a coffin with few things by his […]
Read More
February 23, 2013
The Art of Getting By is truly a nice and sweet flick with a different kind of treat – about a restless teen who is clueless about his life and sees everything as meaningless for xyz reasons, on the front – bad parenting or richly neglected self…  Well, here one can see quite a few […]
Read More
November 2, 2012
This Roman Polanski classic Death and the Maiden is indeed one of the films that brought many moral questions related to guilt, revenge, justice and punishment. The film surpass the cinematic boundaries with an authentic feel of play with only three characters on screen – and hence one of the finest opportunities for its actors to […]
Read More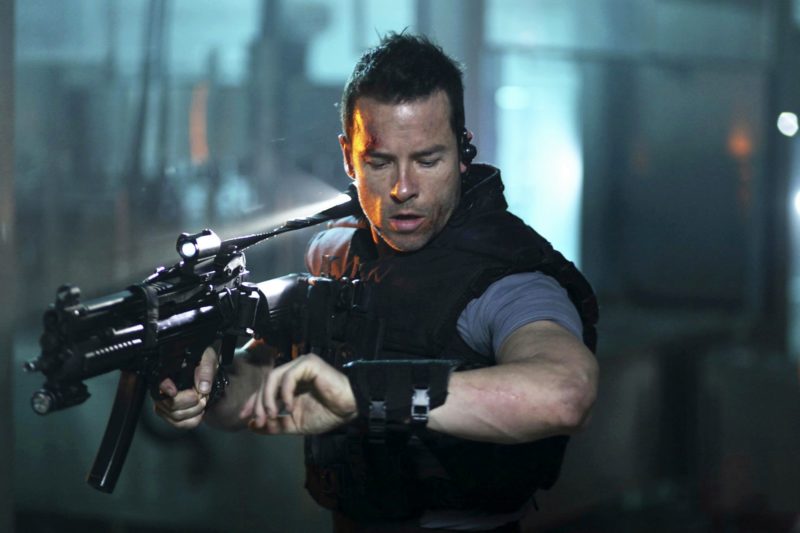 October 30, 2012
Directed by James Mather and Stephen St. Leger, Lockout is nothing more than a video game-esque sci-fi flick with no worth whatsoever. In this film, if there is one thing that I want to reveal straightway is the laughable yet entertaining performance by Guy Pierce, who unsuccessfully tried to save the film from slick dialogues […]
Read More
October 29, 2012
Yes, as the name suggests, the film Arbitrage is about hedge fund management and business, but first time director Nicholas Jarecki has readily laced it with intriguing family drama to bring it to the taste of average moviegoers. Somehow written on the backdrop of recent financial crisis, the film illustrates the selfishness and acquisitiveness of the […]
Read More
October 28, 2012
This French language crime drama portrays the real life tale of gangster Jacques Mesrine. Killer Instinct is the first part in a sturdy two-part series. Directed by Jean-François Richet, part of the story is based on the autobiographical book L'instinct de mort (Killer Instinct) by the gangster. The second part – Public Enemy #1 – is […]
Read More
Copyright © 2018 Cinecelluloid - A website about films, latest movie news, movie reviews, movie releases, TV series, must watch films, movie trailers, upcoming movies, Hollywood, Bollywood and international films and more.
Powered by
WordPress
|
Bootstrap Themes