Movie Reviews
Here is a review of the film.
October 18, 2018
Director Shanker Raman brings a supremely talented cast and a realistic dark story based on the modern, yet one of the darkest corner of the Indian national capital region Gurgaon. Located adjacent to India's capital New Delhi, Gurgaon today is known for high-rise structures, housing scores of multinational companies but also infamous for its crime […]
Read More
October 15, 2018
Plot The Spanish horror film ERREMENTARI: THE BLACKSMITH AND THE DEVIL, based on Basque folklore, follows a brutal blacksmith who captures and tortures a demon he blames for his misery, but when a trespassing orphan girl – unaware of the danger – releases the demon, they now must face the grave consequences. Paul Urkijo Alijo's […]
Read More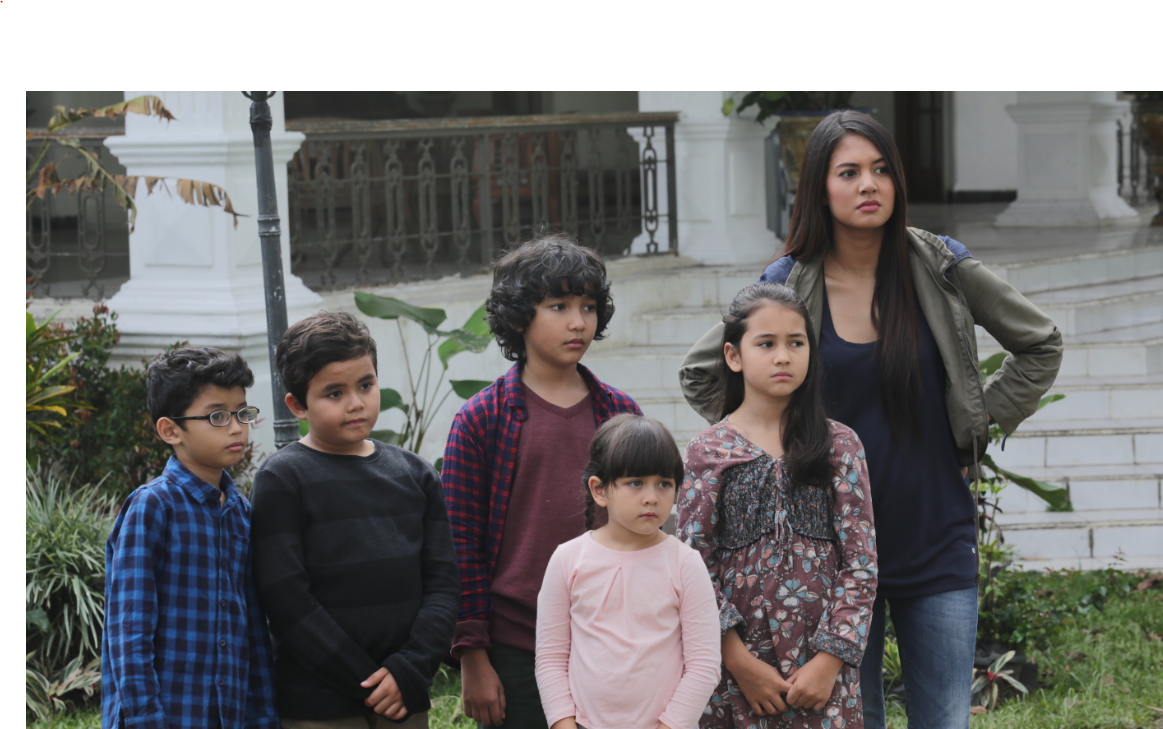 October 14, 2018
Indonesian horror film KUNTILANAK follows five orphans who plan to go on an adventure inside a nearby haunted house driven by their wish to win a reality show contest. Once they visit the house to prove that the story of an evil entity is real, they soon find themselves hunted by some ancient ghost living […]
Read More
October 14, 2018
Netflix's horror film APOSTLE narrates an early 20th century story of a religious cult and the heroics of an opium addict Thomas Richardson (Dan Stevens) who sneaks into a remotely located island cult to rescue his sister but uncovers many evil secrets. Writer and director of "The Raid" franchise, Gareth Evans brings this classic horror […]
Read More
October 11, 2018
Karwaan (कारवाँ) in Hindi language means a group of people on a journey. The film very aptly justifies this name by introducing and following three characters, who are completely unique in their nature, but they are together in a journey of self-discovery. The film directed by Akarsh Khurana, who was directing his second feature film, […]
Read More
October 6, 2018
Pieter Kuijpers' World War II biographical drama RIPHAGEN: THE UNTOUCHABLE follows one of the most infamous characters in Dutch history – Andries Riphagen, who helped Nazis in finding Jews thereby betraying his own countrymen. Soon after I watched the Ben Kingsley and Oscar Isaac starrer OPERATION FINALE and another Dutch movie THE RESISTANCE BANKER, this […]
Read More
October 6, 2018
OPERATION FINALE is a true story based on the 1960 covert operation by Israel intelligence agency to track down one of notorious Nazis – Adolf Eichmann. The film, starring Oscar Isaac and Sir Ben Kingsley, is emotional, gripping and true to the core, when we think about Holocaust, and Israel and the Jewish people in […]
Read More
September 15, 2018
THE RESISTANCE BANKER is set on the troublesome time of the World War II and in the Nazi-occupied Amsterdam. The film follows the real-life accounts of Dutch banker brothers Walraven and Gijs van Hall who decided to fund Dutch Resistance by defrauding the central bank. This heart-wrenching story is now Netherlands' entry for the foreign-language […]
Read More

September 14, 2018
The reason for me watching DARK PLACES is Charlize Theron and the little description I read on Netflix. Honestly, I never heard of this movie, until I saw it on Netflix, so it was kind of refreshing without much expectation. This movie is also available on Amazon Prime, and if you are looking for a […]
Read More
September 9, 2018
The first few minutes of director Jean-Stéphane Sauvaire's A PRAYER BEFORE DAWN was unsettling with quite a sense of just any other prison drama. However, as we settle with the tonality we realize how brutal and realistic this film is. Yes indeed, it is based on the true story of Billy Moore, a young English […]
Read More
Copyright © 2018 Cinecelluloid - A website about films, latest movie news, movie reviews, movie releases, TV series, must watch films, movie trailers, upcoming movies, Hollywood, Bollywood and international films and more.
Powered by
WordPress
|
Bootstrap Themes