Movie Reviews
Read movie reviews of some of the latest films. You can find both critical comments as well as audience reviews on several movies.
April 14, 2019
Director Gore Verbinski's psychological horror thriller "A Cure for Wellness" is an intelligent thriller with an interesting plotline. The film keeps the suspense for long, as we wonder about the goals of the story – which may or may not be answered in the end. At least, when you're watching a film from the director […]
Read More
March 6, 2019
Based on the Winchester Mystery House, one of the most haunted mansions in North America, the film 'Winchester' directed by the Spierig Brothers fairly entertaining but doesn't have a compelling script to make it scary. It is more like a drama that is fun to watch but doesn't have enough substance we usually look forward […]
Read More
February 17, 2019
Thomas Daley directed 'Tiger House' is a fast-paced home-invasion film and an entertaining one, even though it is generic and predictable. Kaya Scodelario stars in this low-profile but indeed good enough for a DVD release. One thing we must appreciate about the film is its plotline, performance and some attempt towards character development. 'Tiger House' […]
Read More
February 10, 2019
Oscar winners Morgan Freeman, Michael Caine and Alan Arkin make this comedy 'Going in Style' a must-watch, as we love these supremely talented actors, and of course in a story that talks about everlasting friendship and the happiness we share with our loved ones. 'Going in Style' is one of those films that brings a […]
Read More
February 9, 2019
Netflix's 2018 crime drama 'Gun City' (original title – La sombra de la ley) is a good Spanish film we have seen in recent times. The film that has won three Goya Awards, including Artistic Direction and Best Cinematography (Josu Inchaustegui), follows characters in a chaotic 1920s Spain, when the country was reeling under corruption […]
Read More
February 3, 2019
Directed by Jang Hang-ju, the South Korean mystery thriller film 'Forgotten' (original title – Gi-eok-ui bam) follows the bonding between two brothers that starts to break after one gets kidnapped – and returns with no memory of the past 19 days. FORGOTTEN is probably one of the finest movies I have watched recently. Such a […]
Read More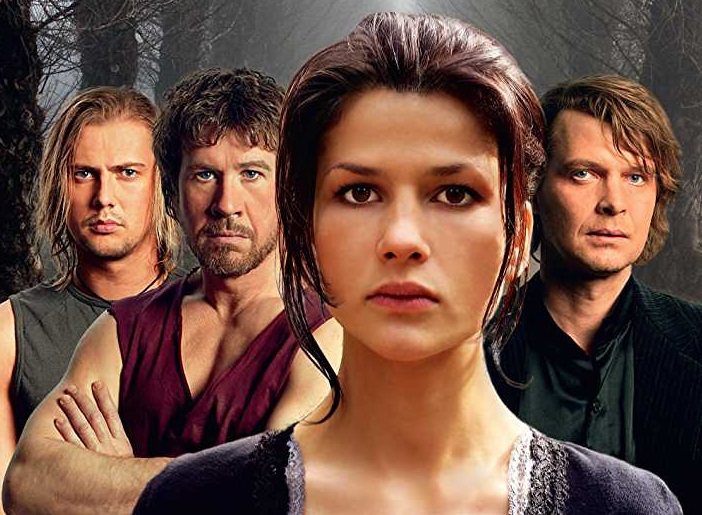 February 1, 2019
Latvian filmmaker Inara Kolmane's MONA is an artistic take on the everyday life and human psyche of a very small countryside town in Latvia, where it seems the only profession one can really have is in fact in and around a slaughter house. The Spanish-language film follows MONA a young vibrant lady yet the settings […]
Read More
January 27, 2019
Mads Mikkelsen starrer new Netflix original action flick 'Polar' has everything from sex, guns, brutality to just enough drama you need in a blood-splattered action film. Netflix already has its 2019 opening shot with 'Close', but with 'Polar' it now has a gorier action film after last year's super successful ultra-bloodshed action fest 'The Night […]
Read More
January 27, 2019
Now available for streaming on Netflix, 'Animas' is a Spanish psychological thriller that follows a teen who is having eerie vision of a woman figure. Things become strange and weird with persistent spooky sights, as she struggles to cope with reality and a nightmarish world. Spanish psychological thriller 'Animas' written and directed by Laura Alvea […]
Read More
January 17, 2019
In "Dismissed", a bright student stalks his high school English teacher to obtain grade A in the subject. With a history of mental imbalance, it seems he can go to any extent to get what he wants.  "Dismissed" follows a studious school kid Lucas Ward, who is hell bent to get what he wants. He […]
Read More
Copyright © 2019, Cinecelluloid - A website about films | All Rights Reserved.
Powered by
WordPress
|
Bootstrap Themes