Movie News
Read all latest news related to cinema and movie industry.
October 8, 2017
The Crucifixion follows a young investigative journalist Nicole Rawlins (Sophie Cookson) who tries to go deep into the death of a young nun as result of an exorcism by a local priest, she comes in contact with Father Anton (Corneliu Ulici) to determine whether the jailed priest murdered a mentally ill person or he lost […]
Read More
May 31, 2017
As per reports, the new biblical biopic Mary Magdalene, directed by Garth Davis, is set for a November release. With an impressive cast, we can only expect some the finest performances to justify the scriptural tale of Mary the Magdalene – one of the prominent figures of Christian faith and often referred to as one […]
Read More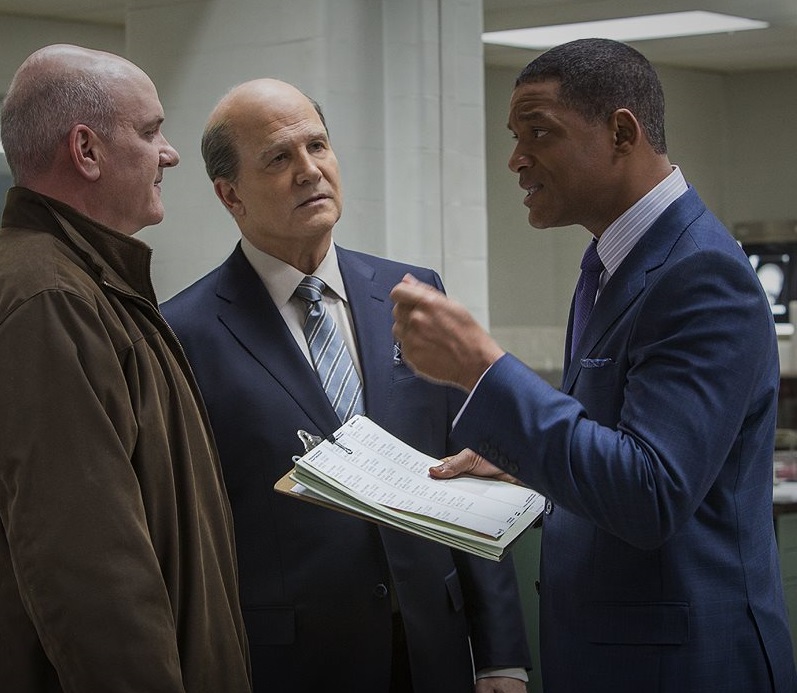 April 30, 2017
Concussion by definition is an injury to the brain caused by violent blow; usually resulting in loss of consciousness. In the 2015 film 'Concussion' Will Smith stars as Dr. Bennet Omalu, a forensic neuropathologist who finds himself in direct conflict with the National Football League (NFL) when his research points that professional football career can be a […]
Read More
April 11, 2017
The next installation of the Fast and Furious movie franchise The Fate of the Furious is all set to hit theatres on April 14. This is the eighth movie of the franchise when at some point fans did not actually expected these movies to continue, but over the years with slight change in usual subject lines […]
Read More
April 4, 2017
Many actors can impress you either with their good looks or acting skills, but there are very few actors who have both good looks and unique acting skills. Tom Hardy is one of those actors who can amaze the audience with his natural skills of acting and in the last couple of years he has […]
Read More

April 1, 2017
There is always a difference you will find between good actors and great actors. If you ever observe actors, you will know why some great actors get more appreciation for their work as compared to others. The Hollywood film industry has given us many great actors and Tom Hanks is one of them. Tom Hanks […]
Read More
March 22, 2017
For anyone who is in love with Studio Ghibli films must have memories of its lovable characters, scenic landscape, humane stories and also its soulful music. You pick up any Ghibli movie, there is extraordinary songs and music complementing the storyline of the films. So, would not it be amazing to get all the mesmerizing […]
Read More
January 6, 2017
A Landscape of Lies is a Pandora's Box of secrets that will draw you into its shadowy hidden world of abuse, betrayal, and violence. These dark themes are subtly illuminated by the characters' poignant web of interweaving storylines, coming together to create a tapestry of both the best and worst faces of humanity that we try […]
Read More
December 24, 2016
Amazon Prime Video is already available in 242 countries although Netflix has been the first choice for many worldwide. So, this is going to be a great competition between many streaming service providers, including many local players. However, if you're someone who rents movies online, you must explore the holiday promotions from Amazon and Google. […]
Read More
December 14, 2016
So, the first look released earlier is a confirmation that Ridley Scott's Alien: Covenant will have the Xenomorph creature. Now, as per last update, the release date stands as 19th May, 2017. Earlier it was scheduled for a 4th August release but now […]
Read More
Copyright © 2018 Cinecelluloid - A website about films, latest movie news, movie reviews, movie releases, TV series, must watch films, movie trailers, upcoming movies, Hollywood, Bollywood and international films and more.
Powered by
WordPress
|
Bootstrap Themes