Author:
Cinecelluloid
This post has been written, edited and published by the Cinecelluloid editorial team.
February 17, 2019
Thomas Daley directed 'Tiger House' is a fast-paced home-invasion film and an entertaining one, even though it is generic and predictable. Kaya Scodelario stars in this low-profile but indeed good enough for a DVD release. One thing we must appreciate about the film is its plotline, performance and some attempt towards character development. 'Tiger House' […]
Read More
February 10, 2019
Oscar winners Morgan Freeman, Michael Caine and Alan Arkin make this comedy 'Going in Style' a must-watch, as we love these supremely talented actors, and of course in a story that talks about everlasting friendship and the happiness we share with our loved ones. 'Going in Style' is one of those films that brings a […]
Read More
February 9, 2019
Netflix's 2018 crime drama 'Gun City' (original title – La sombra de la ley) is a good Spanish film we have seen in recent times. The film that has won three Goya Awards, including Artistic Direction and Best Cinematography (Josu Inchaustegui), follows characters in a chaotic 1920s Spain, when the country was reeling under corruption […]
Read More
February 2, 2019
The trailer for one of the much-anticipated films of 2019 'Unplanned' is finally here. Based on the autobiographical book by Abby Johnson, the film narrates the story of the pro-life activist, highlighting the issue of abortion in United States. Directed by Chuck Konzelman and Cary Solomon, 'Unplanned' follows the life of Abby Johnson when she […]
Read More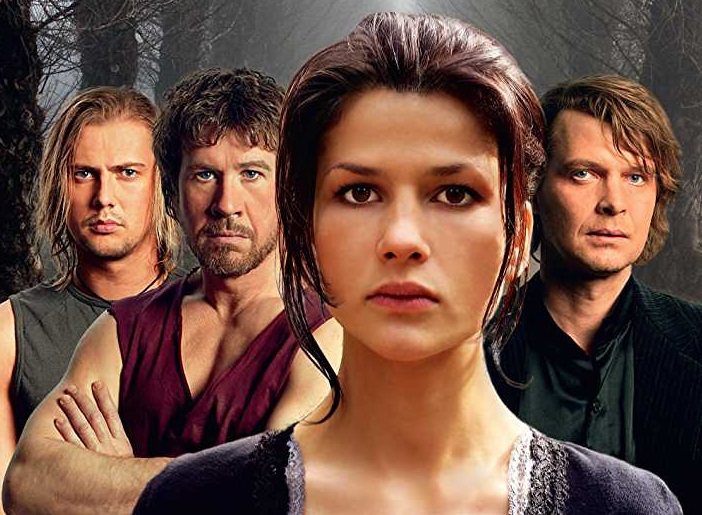 February 1, 2019
Latvian filmmaker Inara Kolmane's MONA is an artistic take on the everyday life and human psyche of a very small countryside town in Latvia, where it seems the only profession one can really have is in fact in and around a slaughter house. The Spanish-language film follows MONA a young vibrant lady yet the settings […]
Read More
January 31, 2019
The South Korean web series 'Kingdom', set in some historical period, follows a crown prince who is seeking to learn what really happened to his father who is suffering a mysterious disease. Netflix series 'Kingdom' is an adaptation from the webcomic series 'Land of the Gods'. Set in some historical period, 'Kingdom' follows a crown […]
Read More
January 27, 2019
Mads Mikkelsen starrer new Netflix original action flick 'Polar' has everything from sex, guns, brutality to just enough drama you need in a blood-splattered action film. Netflix already has its 2019 opening shot with 'Close', but with 'Polar' it now has a gorier action film after last year's super successful ultra-bloodshed action fest 'The Night […]
Read More
January 17, 2019
In "Dismissed", a bright student stalks his high school English teacher to obtain grade A in the subject. With a history of mental imbalance, it seems he can go to any extent to get what he wants.  "Dismissed" follows a studious school kid Lucas Ward, who is hell bent to get what he wants. He […]
Read More
January 10, 2019
Upcoming Bollywood film 'Gully Boy' starring Ranveer Singh and Alia Bhatt in which Singh plays a street rapper looks impressive as the actor himself has a passion for rapping even before joining the film industry. Scheduled for a February 14 release, this Zoya Akhtar-directed film 'Gully Boy' would certainly be different as the Hindi film […]
Read More
January 8, 2019
Netflix Original movie 'Close' follows a female bodyguard Sam (Noomi) tasked to protect her rich heiress who is under attack from some unknown threats. Noomi Rapace plays the role of a badass bodyguard in this upcoming Netflix Original action thriller 'Close'. In her attempt to protect her rebellious heiress Zoe (Sophie Nélisse) from kidnappers, Sam […]
Read More
Copyright © 2019, Cinecelluloid - A website about films | All Rights Reserved.
Powered by
WordPress
|
Bootstrap Themes