Author:
Cinecelluloid
This post has been written, edited and published by the Cinecelluloid editorial team.
January 17, 2019
In "Dismissed", a bright student stalks his high school English teacher to obtain grade A in the subject. With a history of mental imbalance, it seems he can go to any extent to get what he wants.  "Dismissed" follows a studious school kid Lucas Ward, who is hell bent to get what he wants. He […]
Read More
January 10, 2019
Upcoming Bollywood film 'Gully Boy' starring Ranveer Singh and Alia Bhatt in which Singh plays a street rapper looks impressive as the actor himself has a passion for rapping even before joining the film industry. Scheduled for a February 14 release, this Zoya Akhtar-directed film 'Gully Boy' would certainly be different as the Hindi film […]
Read More
January 8, 2019
Last updated on January 20th, 2019 at 01:46 amNetflix Original movie 'Close' follows a female bodyguard Sam (Noomi) tasked to protect her rich heiress who is under attack from some unknown threats. Noomi Rapace plays the role of a badass bodyguard in this upcoming Netflix Original action thriller 'Close'. In her attempt to protect her […]
Read More
January 6, 2019
We have plenty of Netflix Originals to catch in January 2019. The streaming service provider continues to invest a lot on original contents in multiple regions and languages worldwide. Starting from stand-up comic shows to movies and web series, Netflix is offering some promising content this year. The January month of 2019 will have many […]
Read More
December 31, 2018
Historical drama "A Twelve-Year Night" follows the 12-year long incarceration of Jose "Pepe" Mujica and two other members of Tupamaro movement, who were jailed by the Uruguay's military dictatorship from 1972 to 1985. Originally titled in Spanish as "La noche de 12 años", "A Twelve Year Night" has Won the Best Film at the Cairo […]
Read More
December 29, 2018
Spanish thriller 'When Angels Sleep' – originally titled 'Cuando los ángeles duermen' follows a tired businessman German, dejected for missing her daughter's birthday party because of office work, accidentally hits a woman with his car that starts a series of nightmarish events. Writer-Director Gonzalo Bendala's thriller 'When Angels Sleep' narrates the ordeal and horror a […]
Read More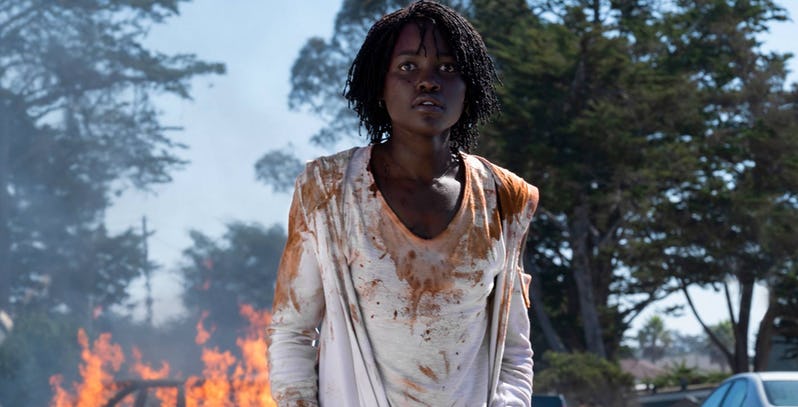 December 27, 2018
Academy Award winner Jordan Peele is all set to scare the audience with his latest offering 'Us' – a truly terrifying plot, as we can sense from the trailer. Peele has already garnered a great fan following with his earlier psychological horror thriller 'Get Out', indeed a provocative, social-conscious horror film. Jordan Peele's 'Us' is […]
Read More
December 25, 2018
Bruce Willis starrer 'Die Hard' is celebrating 30th anniversary this year and a new trailer from 20th Century Fox have for now put the debate on 'whether it's a Christmas movie or not' to rest. Every year during the Christmas time, one of the general debates among movie buffs is about the 1988-released action thriller […]
Read More
December 24, 2018
Oscar-nominated documentary Heroin(e) follows three women — a fire chief, a judge and a street missionary — battling West Virginia's devastating opioid epidemic, as they try to bring positivity to their community. Now streaming on Netflix, Heroin(e) is a powerful documentary showing glimpses of the opioid crisis in Huntington, West Virginia. The film has won […]
Read More
December 3, 2018
The 2017 Brian O'Malley-directed Irish movie "The Lodgers" is a gothic supernatural thriller set in 1920s. It follows two orphaned twins who are confined to their crumbled mansion and bound to live a life with almost no contact with the outside world. Rachel (Charlotte Vega) and her twin brother, Edward (Bill Milner) are bound to […]
Read More
Copyright © 2019 Cinecelluloid - A website about films, latest movie news, movie reviews, movie releases, TV series, must watch films, movie trailers, upcoming movies, Hollywood, Bollywood, international films and more.
Powered by
WordPress
|
Bootstrap Themes