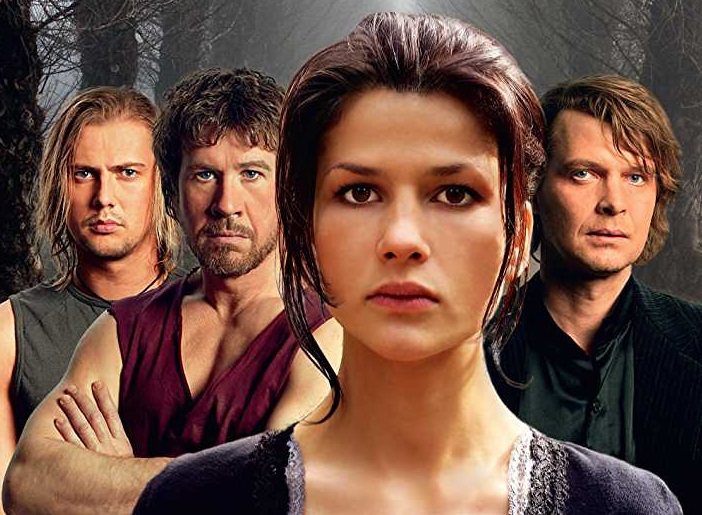 Latvian filmmaker Inara Kolmane's MONA is an artistic take on the everyday life and human psyche of a very small countryside town in Latvia, where it seems the only profession one can really have is in fact in and around a slaughter house.
The Spanish-language film follows MONA a young vibrant lady yet the settings and the look on the people show its conservative history. The atmosphere paints the town as still and soundless, yet the characters resonate with a peculiar narrative.

In the film we see a man named Tomass arrives in the town to attend his uncle's funerial and to look at the inherited property. While Tomass has his business in the capital city Riga, he finds a reason to spend some time in the small town, when he sees the very beautiful Mona.

Mona is already in a relationship with an animal slaughterer Henks, but Tomass is driven by his passion to get the love of Mona. Their different worlds make it complex and challenging for them to aspire for each other. However, there is more to the story with Mona's past.

The film is an interesting tale of two different and unharmonious worlds yet there is a longing of attraction to break the barriers. MONA is also about the complex human psyche that is mostly driven by passion, aspiration, and deep-rooted animal instinct of humans. The slaughterhouse here represents both life and death, in terms of the reality.

Director Inara Kolmane with a subtle narrative has very captured the essence of human fragility with characters that are distinct from each other. The film also has some great performances to support the storyline and the vision of the director.
Cast: Lauris Subatnieks (as Henks), Valeriy Yaremenko (Arkady), Kristine Belicka (Mona), Saulius Balandis (Tomass)
Director: Inara Kolmane
Genres: Drama
Release Year: 2012
Language: Spanish
Country: Latvia